Kayla Sutton thinks it's over. She now holds the leverage she believes will end her contract with her blackmailer, but Gage Channing isn't going down without a fight. He's turned the tables on her, cleverly making her submit under the guise of giving her a choice, and Kayla soon discovers that retribution isn't so black and white when everyone around her has secrets.
She faced sexual servitude in Ultimatum. In Enslaved she was seduced into craving it. Now she must find the strength to either accept the part of her that craves him still, or walk away for good . . .

My Review:
Retribution, Gemma James' (GJ) last installment of The Devil's Kiss trilogy takes off right after the end of the last book, Enslaved.
I was on the edge of my seat during the entire read. Twists that hit you from nowhere and unexpected turns are what await you in this exciting read.
In this series finale, Kayla struggles with her feelings for Gage, her ex-boyfriend Ian, and wouldn't you know it, her ex-husband also makes an appearance.
Retribution is a quick, hot read you won't soon forget! I never saw the ending coming and I'm still reeling from the emotions it caused. I had the pleasure of speaking to the author and GJ revealed there isn't a continuation (not planned as of yet) but who really knows, Fellow Readers? Maybe if there's a huge response from readers we can continue this amazing story forever!
*crosses fingers*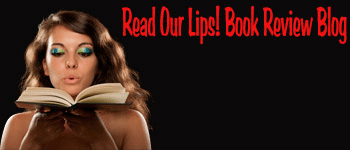 "Don't come any closer."

"What do you think I'm gonna do, Kayla? Bend you over my desk and put a belt to your ass?" He had me against the door before I was able to blink.

"You made it clear the rules have changed, remember?" His eyes lowered to my trembling mouth. "Only I'm a little unclear on what they are now. Am I still allowed to touch you?" He feathered his fingers across my nipples, as if testing how far he could push me. "Kiss you?" His words whispered across my lips, breath laced with the richness of coffee. "You didn't seem to mind last night."

"No, you don't get to touch me." I shoved him back a few inches, hating how he still had the power to make my pulse race. The bastard still turned me on; that out of everything pissed me off the most.

"I called you in here to negotiate my own terms."

I raised a brow. "I didn't realize you had anything left to negotiate with."

He laughed. "You didn't quite achieve checkmate yet—my king is still in the game, believe me."

I flattened myself against the door, but it didn't give me the distance I wanted. His chest felt like steel under my hands as I pushed against him. "I'll scream."

"Do it, then the cops can come and arrest you." His grin was too triumphant, and I wondered how he'd so easily turned the tables on me.

"And you think the police will ignore your embezzlement? You're not above the law, even though it's clear you think otherwise."

"You won't turn me in."

"Really? What makes you so certain?"

"Because upon further investigation, the Feds will discover that your friend Jody Palmer is also guilty. If I go down, she does too."

My jaw went slack. "You're lying."

"Am I? Do you want to test me?" He quirked an eyebrow. "Why do you think she resigned?"

A chill traveled through my body. He was basically telling me I had no leverage. Oh my God . . . this wasn't over yet. "Gage, don't do this to me. I can't take anymore."

Something flickered in the depths of his eyes, something that gave me hope, but he dashed it with the words he whispered against my ear. "Doing the right thing isn't in my nature. I want you." He grabbed my ass and lifted, and his erection pushed against my opening.

Where I instantly throbbed for him.

"No!" I shoved him away. "Turn me in, if you want, but I can't do this anymore."

"You'd risk your daughter's life?"

"No," I choked out. "God, you're despicable. The fact that you'd use her like this tells me everything I need to know about you."

He frowned. "Maybe you don't know me as well as you think." He returned to his chair, which shocked the heck out of me. Deep down, I'd expected him to take me right there in his office.

"Then do the right thing. Let me go."

"So you want me to let you out of our contract, but I'm supposed to keep paying for Eve's medical bills?"

"Haven't I paid enough? You've put me through hell and you know it."

"I'll do it under one condition."

His words stunned me, but then suspicion set in. "What do you want?"

The edge of his mouth turned up. "I already told you what I want."

He wanted me. "Why, Gage? I don't understand. You could have any woman you wanted."

"Not any woman," he said wryly.

And that was it. I was the forbidden fruit on the tree, though why he'd placed me into that category was unclear. If he'd approached me like a decent human being, I might have liked him. Now all he had going for him was my chemical reaction to him. It was just sex—really fantastic sex mixed with really horrific pain. "I'll ask again, what do you want from me?"
Rating: 4.5 Kisses


*book was provided to Read Our Lips! by author for review*