Freedom is but an illusion . . .
Kayla Sutton finds out the hard way that Gage Channing's dominance doesn't end once she leaves the confines of his basement. His rules dictate her days and nights, his watchful eye keeps her in line at work, and the memories of her weekend with him, spent under his absolute control and his firm hand, keeps her on her toes. Having been blackmailed into submitting to him, Kayla doesn't fully understand what it means to relinquish control of her body and free will, and she doesn't understand how a man who derives pleasure in whipping and humiliating her is capable of awakening the desire she hadn't known existed.
As her daughter's life hangs in the balance, Kayla must dig deep to find the strength to fully submit, to travel down the path of pain and pleasure. But when her past catches up to her, prompting a free fall into forbidden territory with a man she once fiercely loved, she knows her only recourse is to come clean about her transgression to her Master and beg his forgiveness . . . only she never imagined he'd have such a horrifying punishment awaiting her, or that his jealousy would send her life into a further tailspin.
NOTE TO READERS: ENSLAVED is a novella with a BDSM edge and contains material that is only suitable for adult readers. If dark and edgy erotic fiction isn't your kind of read, you might not enjoy this story. Part two of a three-part series. These stories are not stand alone reads. For a better reading experience, I recommend beginning with ULTIMATUM, the first book in the DEVIL'S KISS series. Approximately 19,000 words.
My Review:
Good Lord in Heaven! *fans self* Enslaved, the second installment in Gemma James' The Devil's Kiss Series is all kinds of sizzling hotttt! Make sure your air conditioner is on full blast when you start reading this book!
In Enslaved, Kayla's daughter is on the mend, responding to the new treatments submitting to Gage now affords Kayla. But things have heated up between Kayla and her Master, and she must submit to him whenever/wherever he pleases. Her coworkers are talking behind her back and when Gage invites her to a party, Kayla is shocked to see what lengths Gage will go to make her see how she truly belongs to him – especially now that he's made her give up saying her safe word.
By the way, do you remember what I told you in the last review about Kayla's ex, Ian? *jumps around insanely* I told you there was something coming up with him and in Enslaved, Ian doesn't take no for an answer, shamelessly pursuing Kayla with an avid fervor. But that's not all – Kayla can't help but respond to Ian, remembering everything she used to feel for him.
Confused by her feelings for Ian and what she has with Gage, Kayla feels overwhelmed. Then, her world spins around when Gage tells her he knows what she's been doing with Ian! *faints*
You won't believe what Kayla has to do to earn Gage's forgiveness and the huge twist at the end that will have you reeling! Drop whatever you're reading and run to get this book! It's a definite must read.
Enslaved features:
BDSM
oral sex
non-consensual sex
backdoor play
forced voyeurism
forced exhibitionism
whipping
torture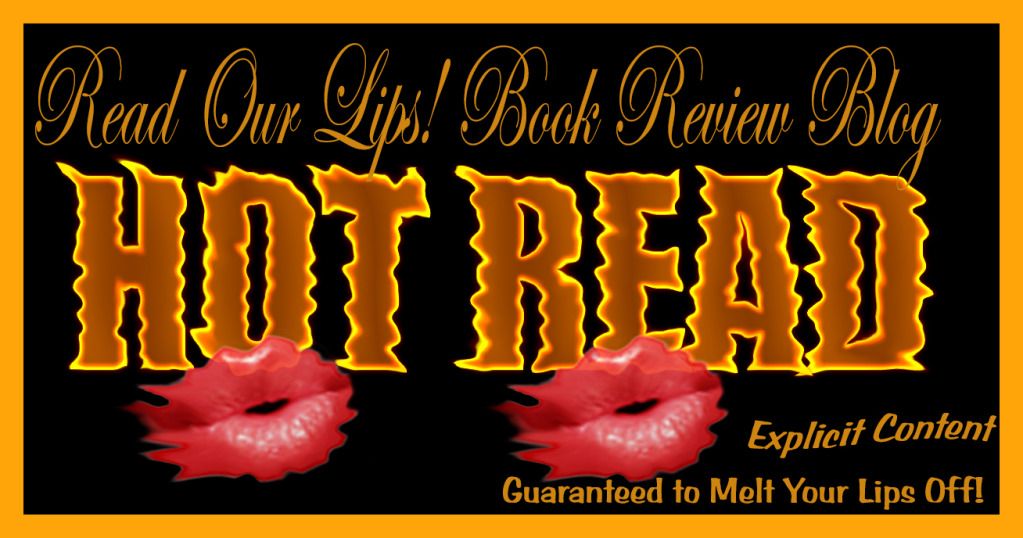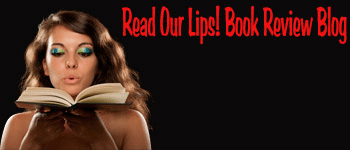 "Are you ready to fully submit, Kayla?"

"Yes, Master."

He ran a hand over my hair. "Why are you on your knees?"

"To please you, Master."

He groaned. "You are, baby, and I can't wait to return the favor." My heart began to race. The haze was taking over already, and he had barely touched me. "Though your pleasure will come with pain." He tilted my chin up. "Did you send the doctor away?"

"Yes, Master."

"How did he take it?"

Ian's angry, hurt expression flashed in my mind. "Not well."

"And he won't come back?"

I blinked. "I don't think so."

"How does that make you feel?"

"Upset, Master." The truth spilled from my lips without thought or effort. The way he commanded my compliance, his strong voice floating above me as I kneeled on the hard floor, reinforced the dynamics of our relationship.

"Yet you obeyed me, and you're being truthful about it."

"Yes, Master. I told you I was yours, and I meant it." Five more weeks. I could give him that.

"I needed to know you'd be honest with me no matter what. Your absolute honesty is important to me. I'll accept nothing less."

"I know, Master." It was one of two rules I would never break, the other being confidentiality.

He slipped a blindfold over my eyes, and then guided me to my feet. "Undress me," he said, bringing my hands to his shirt.

I fumbled with the buttons, blindly undoing them. His shirt whispered to the floor, and my hands drifted to his belt; sliding it from the loops reminded me of the beating I'd taken in his office earlier that week. I shuddered at the thought and reached for what I thought was the button of his slacks. Instead I found his erection straining against the zipper. He jerked my hands up a few inches and helped me remove the last barrier to his body.

"Good girl." He pressed down on my shoulders until I sank to my knees again. Unlike in his office, where he'd given me most of the control, he swatted my hands away, grabbed my head, and forced his cock between my lips. I gagged the deeper he dove, but that didn't deter him. I couldn't see his expression, but I imagined the tightness of his features, the tension in his shoulders as he neared climax. I didn't fight him as he slipped in and out, his balls flapping against my chin. The loud groan he released as he spilled into my mouth sent fire between my legs.

I ached in a way that was exhilarating and humiliating all at once—the two emotions fought for space in my heart. No matter how many times he forced me to my knees, demanded I bend to his will, my body still responded in a primal way even I didn't understand.

Gage expelled a heavy breath. "You know how to love a man's cock."

I raised my head and waited for his instruction.

He removed the blindfold. "We have a Christmas party to get to." Gage helped me to my feet, and I gasped when he spun me around and pushed me to the bed. "Bend over." I hadn't noticed the cocktail dress he'd set out on the mattress . . . or the butt plug and nipples clamps. I cringed to think of the pain those things would inflict.

"You'll wear them to the party," he said, as if he'd heard my thoughts.
Rating: 5 Kisses


Gemma is giving away an e-book copy of Enslaved. All you have to do to win is:
1) Follow us
2) Fill out the Rafflecopter
Good luck! Contest ends 4/22/2013.