Lula has screwed every dude in Hickory Holler, and now she's out-of-this-world bored. None of the local men can hold her interest. She can fight better, drive faster, fuck longer and drink harder than any of them. Then she meets Nix, the intergalactic outlaw with iridescent hair and an electric cock, and a whole new universe of adventure and pleasure opens up for Lula. He can give her the most amazing orgasms her body has ever felt – but he can't share her ecstasy. His species is specially bred for pleasure, but they can only climax when they're in love. Lula is determined to win him and give him the very first orgasm of his life.
LULA: LUST IN SPACE is the first in the Lust in Space series of steamy erotic novellas. It is a meaty 15,500 words long, and is intended for adult audiences only.
My Review:
Lula: Lust In Space by Lucy O is a very entertaining and sexy read featuring a country gal who just wants to have fun!
Lula is a country girl, living in the Appalachian Mountains. She's bored living in her small town and hopes to find something else outside her small world. She's dated and been with almost all the local boys and she can't wait to be with someone who can outrun her in a race through the woods.
Then one night, Lula meets Nix, a gorgeous man she can't keep her eyes off. She quickly finds out he's not from around her town, but is shocked to find out he's not even from her galaxy!
Lula is instantly drawn to Nix and can't wait to be with him. But just as she tries to bring him to pleasure, Lula find out all about Nix's life in his world and what he's really doing on Earth.
Can Lula save Nix from the soldiers which have been sent to take him back to his planet, or is Lula in over her head?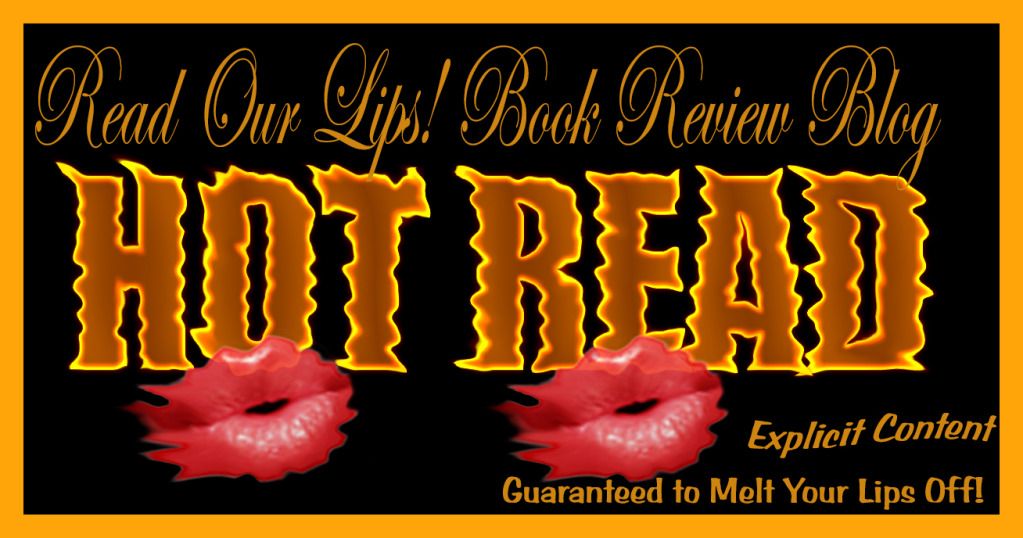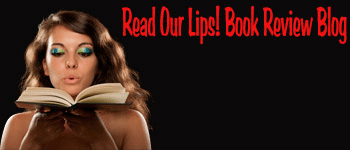 "That's right now, Lula, you just stay quiet and do what I say. I'll hurt you and you'll like it," Jimbo said, working his little cock so hard through his overalls I figured he'd do us all a favor and cream his pants. "I'm gonna spank that fine little ass of yours until it's red as a cherry. Then I'm gonna pinch those tits of yours black and blue. Yeah, you'll like that, won't you, darlin'? They say you're a wild gal. Well, I'll tame you. Take off that shirt. Pants too. Now turn around, real slow. Baby, I'm gonna fuck you til you cry, yes sir. I'm gonna beat that pussy so it knows who's boss. Then you're gonna suck me clean and take it up the ass. Gonna make you scream. You like that?"

"Please, no," I said, breathless. He'd come closer soon. Then he'd be the one screaming. I'd give him a second circumcision.

"Sit down on the ground with your legs spread," he said. "Touch yourself. You can do better than that. Get that finger in. Another. You can fit one more. Hell yeah, stretch it tight. Oh lord, they were right about you. Finest piece of tail out here." He jerked the straps of his overalls free and dropped them to his ankles. His pecker was pointing straight at me like a skinny little arrow.

"Yeah, girlie, spread 'em wide. Here I come!" Cock in one hand, gun in the other, he stumbled toward me. Just another couple of steps and I'd be able to take him. Maybe I'd shoot him in his fat gut and the pleasure myself while his insides leaked all over the dirt. Just a little closer.

Just as I was deciding whether to kick his knee out of joint and then jump on the gun, or just kick the gun out of his hand straight off, I felt a funny buzzing in the air. The holler seemed to hum like there was an invisible swarm of honeybees rising up after a new queen. The air got thicker, somehow, and kind of glowed. I got a little dizzy, like my world had quickly turned upside-down, inside out, just for a second.

Then old Jimbo turned inside out.

Luckily I'm accustomed to deer guts, so I didn't get sick, but I must say I was surprised.

I looked up, and there was the most beautiful man I'd ever seen. Most men don't like being called beautiful, but there was no other word for him. Of course, he was also about two hundred and thirty pounds of muscle, with pale blonde hair that looked like it was cut with a switchblade and deep-set, deep blue eyes, and wearing a leather vest and a low-slung gun belt. So macho, too. But beautiful.

"I'll steal," he said, a little slowly as if his tongue was tasting the words. "I'll kill, and maim, and kidnap. I'll lie and cheat and swindle. I'll break hearts and break promises. But if there's one thing I can't abide, it's rape."

I realized then that I still had three fingers inside my pussy. I slid them out, gave them a sneaky little wipe on my thigh, and yelled, "The hell do you think you're doing?"
Rating: 3.5 Kisses


Lucy is giving away an e-book copy of her book, Lula: Lust In Space. All you have to do to win is:
1) Follow us
2) Leave a comment: What's your favorite type of Sci-Fi read?
Good luck! Contest ends April 23, 2013.