Hello, Fellow Readers! Please join us in welcoming Noelle Bellini to the blog. Today, she brings her book, Into the Magic with her, along with a giveaway. Don't miss out.
I am blessed to live in beautiful sunny Florida with my true love and a magical calico cat. I write romance and erotic romance with paranormal, fantasy, and humorous elements.
Most of my stories will surprise my readers with unexpected twists and turns, because isn't that what makes life exciting?

My interests include dancing, hula-hooping, drumming, and creating healthy meals. I take the opportunity to play, have fun, and indulge in the pursuit of passion whenever possible.
My motto: Never pass up the opportunity to have an adventure!
Getting Carried Away With My Characters, Or How I Ended Up With a Lava Lamp
I'm not the world's fastest writer so it takes me a while to crank out a book. I turn green with envy when I read about my Facebook friends pumping out thousands of words every day. I would love to be able to do that, but I can't and that's okay. The benefit of writing slower is I get to live in my characters' lives longer.
My latest heroine, Star Lite, has been so much fun to write! I've just sent off the third book in the series, so I feel like I've come to know her rather well. She has a lot of odd quirks and one of my favorites involves a lava lamp. Star found out she's magic in book one and in book two she starts to work with her gifts. She wants something to use to look into the future. Not so much the future, really, but to see beyond where she is.
I'm not a Wiccan and don't practice magic (well, I actually do my own special brand of magic but that's another post), so I put out a call for help. What would a beginner use for a crystal ball, since that's what she thinks she should be working with? The answers I got were marvelous! A snow globe, a crystal doorknob, the ball from a bedpost, a glass eye, a bowling ball, a paperweight, and more creative ideas. I love asking questions of writers.
The lava lamp won, because from what I recalled, the goo moving inside produces very interesting patterns. Deciding not to rely just on my memory, I found one for sale on Craigslist and bought it. I was delighted to find that watching the wax slither and dance was quite hypnotic and I could easily allow my mind to slip into that place of calm where visions appear. Since Star has awakened her power, her psychic gifts are strong and she's able to use this tool to effectively scry. She eventually gets a proper scrying mirror to work with. Um, yes, I now own one of those also. Hey, a girl's got to do her research and sometimes it ends up with a shopping trip online.
I've listed buy links for Out of the Ordinary, book one in the Star Lite series, and Into the Magic, book two. My publisher tells me that Out of the Ordinary will be on sale for .99 at their site and others on April 5th, so check with your favorite Ebook seller today.
Follow me at Twitter and Like my Facebook page. There's all kinds of fun stuff going on there. Have a fabulously magical day!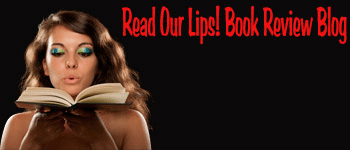 Steamy excerpt from Into the Magic
(really, it is steamy, they're in the shower)
The shower was heavenly, and, after a few moments, the warm water loosened tight muscles in her shoulders and neck. She heard the bathroom door open, then Adam's voice.

"Mind if I join you?"

The shower curtain parted and he stepped in. As with every time she'd seen him naked in the past, her breath caught in her throat. Though the lighting was dim in the bathroom, she could see enough of his delectable body to make her heart pound. His chest was covered with dark, curly hair. His belly was tight and flat. He either worked out or was blessed with a perfect butt. She longed to examine his body in detail for hours, to leisurely run her hands over every inch, finding his special places.

"Have I mentioned how delicious you look?" he said, stroking her arms.

"You may have, but feel free to tell me again, as many times as you like."

"Good enough to eat, in fact." He knelt on the shower floor and parted her thighs, moving his fingers between her legs.

Star leaned against the wall, her knees suddenly weak, as Adam ran his tongue between her tender folds, stopping at the top to pull her clit into his mouth. A quiet moan escaped and her nipples hardened. His mouth continued to explore, tongue licking gently, thrusting, his lips pulling her bud till she thought she would go mad with desire.

He finally stood, took the bar of soap from her hands and began to wash her.

"I see you found my special brand."

"Yes, I tracked it down. I got hooked on the scent when we were on Porrima."

"Or maybe you just got hooked on me."

"Maybe." Star took his face in her hands and kissed him, deep and hard. Damn, he made her feel good. The longing she had for him intensified when she was with him, and, despite the danger they were in, his very presence gave her peace. She felt protected and secure.

Pulling away, Adam tenderly brushed a few strands of wet hair from her face and looked into her eyes. Star gazed back at him, and a rush of emotion ran through her. Try as she might to shield her heart, her soul craved this feeling of joy. It was time to let go, to take a chance.

"I'm going to do my best to keep you safe, you know that, right?"

"I know."

"No matter what happens tonight, remember, if you want to stop at any time, say the word. Tristan can get a bit deviant, from what I've heard. I don't want you to get hurt or to feel uncomfortable."

"Once we start, we can't stop, you said so yourself. I'll do whatever it takes to raise as much power as possible."

Taking the soap from Adam, she ran it over his body, starting with his arms, then his chest and back, kneeling to soap up his legs, slowly making her way to his cock. She wrapped her slippery fingers around the hard shaft, pulling it slowly. He groaned and braced his hands on the wall. Taking him into her mouth, she slid the full length, back, back, down her throat, then out, teasing the head with her tongue. She loved his cock. It was perfect—just the right size to fill her. Raw desire flared within her, and she ached to have him deep inside.

Wanting to go further, to explore every inch of him, she massaged his ass, squeezing the tight cheeks, then slid a slick finger into his anus. His cock twitched in her mouth, growing even harder. He moaned and gently pushed her away.

"Damn, you get me hot. We have to wait. I'm on the edge right now, and we can't come until the end of our ritual," Adam said, his voice thick with arousal.

Star reluctantly rose to her feet, legs shaking. Her pussy throbbed with need, and part of her didn't want to wait, couldn't wait. She wanted Adam right now.

"How long are we going to do the ritual part? And what exactly will it involve?"

"Let's see what Tristan has in mind."
---
Danger, magic, lust and love come together in this tale of Star Lite, an unusual woman with an extraordinary talent for magic and love.
After a devastating fiasco on her wedding day, still-single Star Lite longs for peace and quiet to nurse her broken heart. Instead of the uneventful summer vacation she has planned, she's transported to a strange planet with even stranger inhabitants, and an irritating but sexy man named Adam who claims he's a magician.
Star senses danger in this place, and her suspicions are confirmed, as the two humans witness a bizarre display of power from a mad king. They form an uneasy bond and work past their differences as they look for a way to escape, and attempt to reason with two sensuous pixies, who try to protect their ruler.
When the king makes a foolish decision, danger threatens the entire planet. Not one to give up without a fight, Star reluctantly agrees to a sexual experiment, discovers her untapped powers of magic, and opens her heart to the possibility of love.
Buy Links
Total-E-Bound Amazon Barnes and Noble All Romance Ebooks
---
Book two in the The Adventures of Star Lite Series
Good and evil, love and lust. Add magic to the mix and watch the sparks fly.
Star Lite exercises her emerging magical talents to search for Adam, the seductive stranger who captivated her heart during an extraordinary adventure. Her every sense tells her they are meant to be together, yet he has disappeared. Certain he's in danger, she tracks him down and they meet in Las Vegas, where emotions flare and flames ignite.
But Adam must complete a mysterious mission and sends her away. She uses the time waiting for Adam to study with Tristan, a passionate magician with secrets of his own. As Star's powers are unlocked, she questions the rulings of the authoritarians who control magic.
Against Tristan and Adam's warnings, a premonition moves her to go back to Vegas. There, a new facet of her power puts her life in peril. For protection, Tristan, Adam and Star engage in a sizzling ménage ritual. Join Star as she opens her heart and soul to love, and continues her journey into the magic.
Buy Links
---
Blog:
http://www.naomibellina.com/
Facebook:
http://www.facebook.com/NaomiBellinaAuthor
Twitter:
https://twitter.com/#!/TheGoddessNaomi

Thank you so much Julie and the wonderful folks at Read Our Lips! for having me here today and thank you everyone for letting me share my thoughts. I'm holding a contest and one lucky reader will win an e-book of Out of the Ordinary or a bookmark goodie pack, if you're in the US.
All you have to do to win is:
1) Follow Read Our Lips! Blog
2) Leave a comment below (along with your email and follow method) and let me know if you believe in magic.
Good luck! Contest ends on Friday, April 19th.