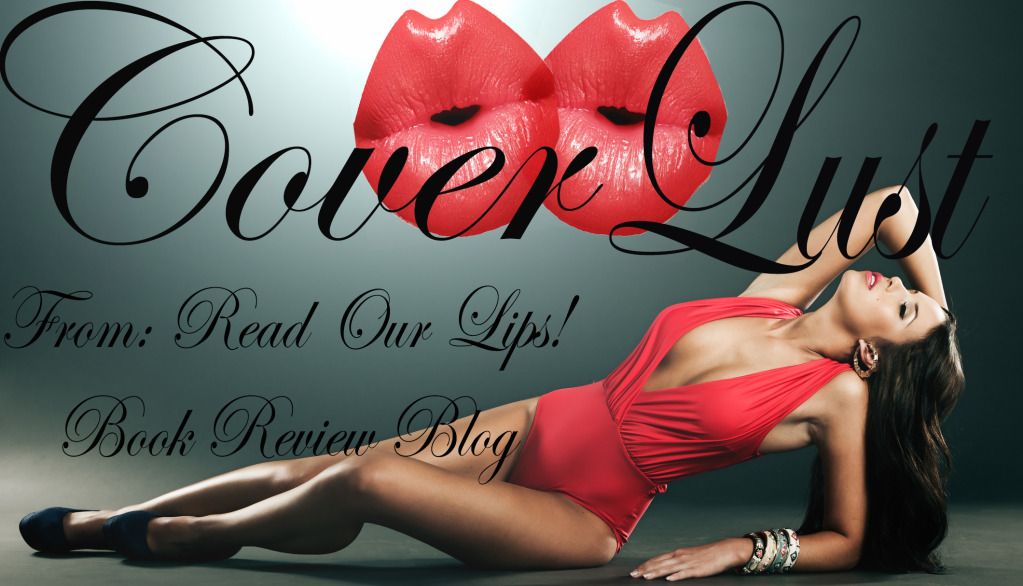 They say admission is the first step towards recovery, and let me tell you, Fellow Readers, I have it bad . . . for book covers! LOL Sometimes I don't even read the synopsis, all I have to do is see the cover and it's instant:
I have to have that book and rush to get it! Does this happen to you, or is it just me? Here are a few covers I can't get enough of!
Some men are too bad to be true . . .

Is he really a Viking with a vampire's bite? An angel with the body of a thunder god? A lone wolf with love on his mind? Alexandra Kelly, his prey, thinks Vikar Sigurdsson is either flat-out crazy or he's trying to maneuver her into his bed—which is hardly where a professional reporter should conduct an interview, tempting as that prospect might be.

And some men are too good to be true . . .

Until Vikar does something a teensy bit unexpected, and Alex begins to wonder whether her mystery man could really be everything he says he is: a Viking Vampire Angel on a thousand-year-long mission with his pack of sinful brothers—and a man who's finally found the woman of his dreams. By then, Vikar is already wrapping his chiseled arms around Alex's body . . . and sinking his wicked fangs right into her neck. If this is sin, why does it feel so good?



---

Masque of the Red Death by Bethany Griffin


Everything is in ruins.A devastating plague has decimated the population, and those who are left live in fear of catching it as the city crumbles around them.So what does Araby Worth have to live for?Nights in the Debauchery Club, beautiful dresses, glittery makeup . . . and tantalizing ways to forget it all.

But in the depths of the club—in the depths of her own despair—Araby will find more than oblivion. She will find Will, the terribly handsome proprietor of the club, and Elliott, the wickedly smart aristocrat. Neither is what he seems. Both have secrets. Everyone does.And Araby may find not just something to live for, but something to fight for—no matter what it costs her.
---
Bared To You (A Crossfire Novel) by Silvia Day


Our journey began in fire...
Gideon Cross came into my life like lightning in the darkness--beautiful and brilliant, jagged and white hot. I was drawn to him as I'd never been to anything or anyone in my life. I craved his touch like a drug, even knowing it would weaken me. I was flawed and damaged, and he opened those cracks in me so easily...

Gideon knew. He had demons of his own. And we would become the mirrors that reflected each other's most private wounds... and desires.

The bonds of his love transformed me, even as I prayed that the torment of our pasts didn't tear us apart...


---


Warrior (Fallen) by Kristina Douglas


A born warrior, archangel Michael is dedicated to the Fallen's survival. But only one woman understands the seductive hunger that he cannot forsake.
There comes a time in every angel's life . . .

Every little girl imagines, now and then, that she's a princess held captive in a tower. But Victoria Bellona is almost twenty-five. And that whole fairy-tale scenario? That's her real life. The drop-dead gorgeous man who rescues her is no Prince Charming. He's the gruff archangel Michael, and he insists that Tory is the Fallen's only hope for ending Uriel's vicious rule. She insists he's crazy.

. . . to show his brethren what he's made of.

According to the prophecy, Michael must marry this frustrating, fascinating creature, bed her, and drink her blood. But their fate is a double-edged sword. If they give in to their urgently growing desires, Tory will die in battle. If they refuse, she will die anyway, and with her, all of mankind. Michael is determined to find another solution when a traitorous kidnapper forces him into a deadly confrontation. Even if he can save Tory from Uriel's ruthless clutches, will they ever really be together? Or is her fatal destiny—and the world's—written in stone?
---

The Erotic Dark (A BDSM Erotica Novel) by Nina Lane


SUBMISSION IS HER ONLY ESCAPE...

And punishment takes many forms. Seeking escape from her criminal past, a desperate woman enslaves herself to a dark trio of men who own an antiquated Louisiana plantation. Known only as Lydia, she becomes controlled by three very different men -- malicious Preston, inflexible Kruin, and gentle Gabriel, all of whom introduce her to a world in which the lines between pleasure, pain, and shame are irrevocably blurred.

The plantation becomes both Lydia's haven and her prison as she surrenders to the desires of her unholy trinity. Lydia's submission is fraught with tension and hunger, but what happens when the outside world enters her dark, anonymous sanctuary?

A FULL-LENGTH EROTIC NOVEL CONTAINING GRAPHIC SCENES OF ENFORCED SEXUAL SUBMISSION, PROVOCATIVE SPANKING, AND A GREAT DEAL OF HOT, RAUNCHY, EXPLICIT SEX.


---
Bared To You Giveaway!


We were so in lust with this cover, we had to drop everything and read the book N O W!
Check out Michele's review of it!

Do you want to snag a copy for yourself? Enter our giveaway and win a free copy! You just have to:
1) Be a follower of our blog
2) Fill out the Rafflecopter
3) Leave us comment


The more ways you follow us, the more chances you'll earn to win. Contest is open worldwide. Good luck! :)
a Rafflecopter giveaway