Ten years ago, Liam Templar lost everything when Naia White, his student, accused him of spanking her.
Because of her, he was forced to give up his teaching license and lost a job he loved, not to mention his reputation. Naia never meant for things to go as far as they had, but in the end, she was the reason Professor Templar's career was ruined. Now she's back and wants to make amends.
Liam can forgive her, but only after he's delivered that spanking. Anxious but intrigued, Naia agrees to take her punishment. However, once it's over, both Liam and Naia must face the fact that although they have feelings for one another, they come from different worlds.
Although Liam's had his heart broken before by women outside of his lifestyle, his feelings for Naia overrule logic. He proposes she spend a weekend with him where she'll come to know his needs and desires. He realizes he must be firm with the once impulsive girl who grew into his ideal woman, but will she run after she spends time in his world?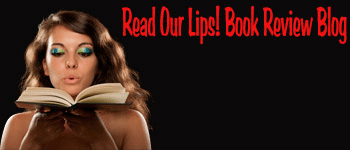 Scene set up:
This scene takes place at Club Templar where Naia's come to apologize to Professor Templar after ten long years.
"Do I make you nervous, Ms. White?" he asked.

She shook her head, her eyes huge with anxiety.

"Liar."

"I should go. I've said what I came to say and you obviously don't care," she said.

His hand once again closed around her thigh.

"You want to make amends? Why? Wait, let me guess, you've found Jesus?" he asked, taunting her. This time he didn't ease up the pressure on her leg even when she made a small, pained noise. "Why, Ms. White?"

Because I can't get you out of my mind, her brain screamed. But her answer to him was a little different. "I feel … guilt, I suppose."

"So you want to ease your conscience." It was a statement, not a question, and she could see he was thinking.

She waited.

"All right," he began. "Perhaps your guilt's been left unpunished for too long. Has it festered? Making you uncomfortable? How far are you willing to go to ease it, Ms. White?"

She waited, knowing from the look in his eyes he had a plan. How far was she willing to go?

"What if I suggested we start where you claimed I left off ten years ago," he said.

She flushed, knowing what he was alluding to. She'd known he would, hadn't she? Wasn't this what she wanted in fact? "What do you mean?"

"Oh, you're a smart girl. I think you have some idea. But I'll spell it out for you. You told the board that I spanked you, isn't that right?"

Shame reddened her cheeks even more. "In my defense, you did threaten…"

"You knew it wasn't serious." He cut her off, no flirtation in his tone.

"I…" she began, but he was right.

"You knew." If looks could kill…

"Yes, I knew," she said.

"How many strokes was it? I don't recall. Can you refresh my memory?"

"Thirty, Professor." She was digging her own grave and she knew it.

"Yes, thirty. After I forced you to bend over my desk, lift your skirt and take your panties down, correct?"

Oh God… "Yes, sir."

"Okay, you want to make amends. To atone for your sins."

She nodded even though it wasn't a question.

"Take that long overdue spanking, Ms. White, and you'll have my forgiveness."

Natasha is giving away an e-book copy of her book, Naia and the Professor. All you have to do is:
1) Follow us
2) Leave a comment: Have you ever been hot for teacher? Tell us about it!
Good luck! Contest ends March 20, 2013.