He'll protect her with every vicious bone in his body.
During her ten years at the prestigious Waywroth Academy, Sera Miller clung to a strict code of propriety to shield herself from rumors that she isn't an orphan at all. She's a bastard. Now she wishes she had never allowed her friends to talk her into snooping into the mysterious source of her tuition.
Her benefactor isn't the unknown father she dreamed of one day meeting, but Fletcher Thomas—underworld tycoon, gambling den owner, and a man so dangerously mesmerizing that he could spark the scandal Sera has worked so hard to avoid.
Fletcher is only two steps away from leaving the life of crime he inherited from his father. First he plans to join an aboveboard railroad consortium, then claim the one thing his ill-gotten gains have kept safe all these years—Sera.
With every wicked caress, Sera fights harder to remember society's rules and reject the painful memories his touch resurrects. Accepting Fletcher's love means accepting her past—a risk too great for a woman who has always lived in the shadows. No matter how safe she feels in his arms.
Warning: This book contains a do-gooder heroine, an accidentally charming hero with tendencies toward caveman-itis, inappropriate household décor, and fabulous sex against a wall.
My Review:
Fletcher's father was a crime lord, and when Fletcher was growing up, he and Seraphina (Sera) knew each other as children. When Sera's mother dies, Fletcher promises to take care of Sera, who was orphaned.
Throughout the years, Fletcher secretly gives Sera the opportunities she wouldn't have otherwise and grooms her into a lady at Waywroth Academy.
Upon her graduation, Sera hopes to get a job at Waywroth Academy as one of the teachers. When Fletcher learns of Sera's plans, he moves to change them fast as he wants Sara to be his.
But before he can be with Sera, Fletcher hopes to put aside the crime lord business he inherited from his father and make himself suitable to society by going legit. He's been working hard to make that happen, but he's missing something valuable: Sera.
Sera sees the disaster that Fletcher's home is in and moves mountains to fix everything that is wrong. She helps Fletcher see how out of control things are in his home.
Rick Raverst doesn't like the idea of Fletcher going legit. He especially doesn't like Sera because of how she influences Fletcher's behavior.
Fletcher has be trying to get into Lord Linsley's railroad consortium for a very long time. Fletcher surprises Sera with her mother's locket and she is touched by his thoughtfulness. Will Sera let Fletcher into her heart? Can Fletcher admit his feelings and dreams to Sera? What does Rick Raverst fear? Will Lord Linsley admit Fletcher into the railroad consortium? What is special about the locket? Your answers await you in Wayward One.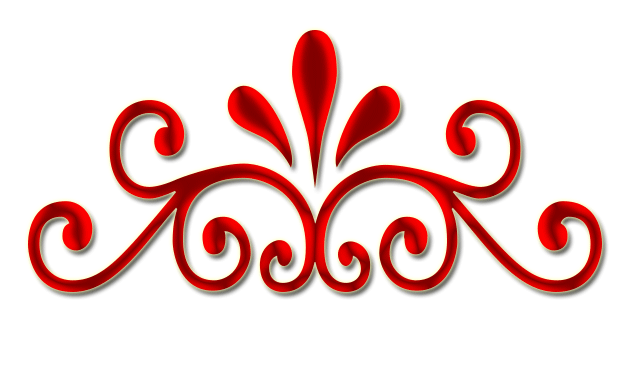 Wayward One is the most aptly named book title I've seen in a while. From beginning to end, this book rocked as a page turner that you had to know what happened next. I was constantly telling myself just one more page and chapter throughout the whole book.
Historical romance novels have always been a favorite genre of mine since I could read Harlequin novels. I loved all of the characters presented, but I have to admit that Sera's character is my favorite. Her personality of having to control everything in her life is so relatable to modern times and families. Every plot point and mystery only added to the fun of reading this book. I will continue reading this genre and author's works and I look forward to what she comes up with next.
Wayward One features:
strong sexual themes
oral sex
historical romance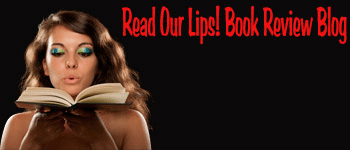 She risked a look up at him, half afraid of what she'd find. Boredom, perhaps, at being forced to give comfort to one so needy.

His mix of expression defied explanation. His pale eyes were filled with compassion, yet a small frown lurked between his brows and on his mouth. Completely at odds with the gentle strokes over her back, a muscle in front of his ear clenched.

"I'm sorry. I'm not sure what came over me."

"It's nothing." The arm around her waist didn't loosen in the slightest. She tried vainly to hold back a shiver. The way she let him affect her was depraved. She wanted more. "Are you all right?"

If she lied, she could keep his arms wrapped around her. She couldn't keep him by artifice. It simply wasn't in her. She'd reduce his comfort to another sort of philanthropy. "I'm fine now."

"Good," he growled and swooped her into a kiss that spun her head.

This kiss resembled the one they'd shared earlier only to the smallest extent. That had been a gentle benediction.

This was a taking.

She adored it.

She bent under the pressure of his mouth and the dart of his tongue. Her hands clutched at his jacket, but not from any sense of fear. When Fletcher was near, the fear she felt was never the chilling sort she often lived with. Instead it was heat. She wanted and wanted. And wanted more. She kissed him back, mouths clashing and teeth nipping.

She pushed her hands up over his broad shoulders, locked them deep in his blond hair. It was like silk over her fingers, and she fretted over pulling too tight. He only groaned into her mouth.

He pushed her back into her room and kicked the door shut behind them. She wrapped her forearms around his thick neck, knowing he'd support her. He gripped her hips and lifted until the juncture of her thighs met his hips in a shocking, searing contact. Her toes dangled in the air, inches above the ground, but she didn't feel unmoored.

She felt found.

How strange to finally be seen for once, and by a man who himself floated at the edges of society, never quite a part of it all. Two outsiders, connected by dynamic lust that threatened to consume them.

He pushed her up against the post of the bed. When his mouth left her, she was bereft. He traced the edge of her jaw with wet nibbles, then down over her neck. His teeth scored her flesh, and she shivered and wrenched her arms around him.

She could so easily give herself over to him. Close her eyes and allow the bodily sensations warming her to take everything she was. Between her legs she was slick and needy, and her breasts throbbed with the desire to be touched. Held. Sucked.

As if reading her mind, he cupped her breast.
Rating: 5 Kisses


Lorelie Brown is giving away one e-book copy of Wayward One. All you have to do to win is:
1) Follow us
2) Fill out the Rafflecopter
Contest ends March 22, 2013! Good luck!