Bestselling author Kresley Cole continues her seductive Immortals After Dark series with this tale of a vampire shunned even by his own kind and a beautiful phantom, bound together by a passion they cannot resist.
A raven-haired temptress of the dark...
Néomi Laress, a famous ballerina from a past century, became a phantom the night she was murdered. Imbued with otherworldly powers but invisible to the living, she haunts her beloved home, scaring away trespassers—until she encounters a ruthless immortal even more terrifying than Néomi herself.
A vampire warrior consumed by madness...
To prevent him from harming others, Conrad Wroth's brothers imprison him in an abandoned manor. But there, a female only he can see seems determined to drive him further into madness. The exquisite creature torments him with desire, leaving his body racked with lust and his soul torn as he finds himself coveting her for his own.
How far will he go to claim her?
Yet even if Conrad can win Néomi, evil still surrounds her. Once he returns to the brutality of his past to protect her, will he succumb to the dark needs seething inside him?
My Review:
In Dark Needs At Night's Edge, the fifth installment of the Immortals After Dark Series, Kresley Cole (KC) jumps back to the Wroth family and we hear Conrad's story.
Just like Sebastian, Conrad also hated how Nikolai turned him into a vampire – but that's where the similarities to his brothers end. Conrad has been drinking his victims to their deaths, causing him to become a mindless killing machine with blood red eyes.
Though by all laws they should put him to death, his brothers capture him and make one last effort to turn him back from his mindless state. They place Conrad in a home long abandoned and said to be owned by a famous dancer who died many decades ago.
Néomi was a dancer killed by her jealous ex-lover and her ghost haunts the house she worked so hard to obtain. She has always been alone, that is until she chances upon some vampire brothers taking residence in her home.
Néomi floats around the brothers, fascinated by what they are doing, when she is surprised to find that Conrad can actually see her.
The Wroth brothers think Conrad is lost for good, especially since he claims to see a ghost in the mansion his brothers have acquired. They treat him with kid gloves, thinking it's inevitable they must put him to death.
Time passes and Conrad and Néomi begin to fall in love and engage in some hot and steamy scenes you'll be sure to love! *fans self* The only thing in the lovers' way is Néomi's wish to be corporeal. Good thing they hear about a powerful witch who can make that happen: Mari The Awaited, but can Néomi pay the price for the magic required for this spell? And will Conrad ever come back from his mindless state or will his brothers have to put him to death?
My Thoughts:
I recommend this book as it's a good read and the sexxy scenes between Conrad and Néomi will have you curling your toes.
I immediately liked Néomi's story and loved how her storyline was weaved into Conrad's – especially since she is the experienced one and practically goes on the prowl after Conrad. Also, Dark Needs At Night's Edge features some super funny scenes between Nix and Mari you'll be sure to laugh out loud to.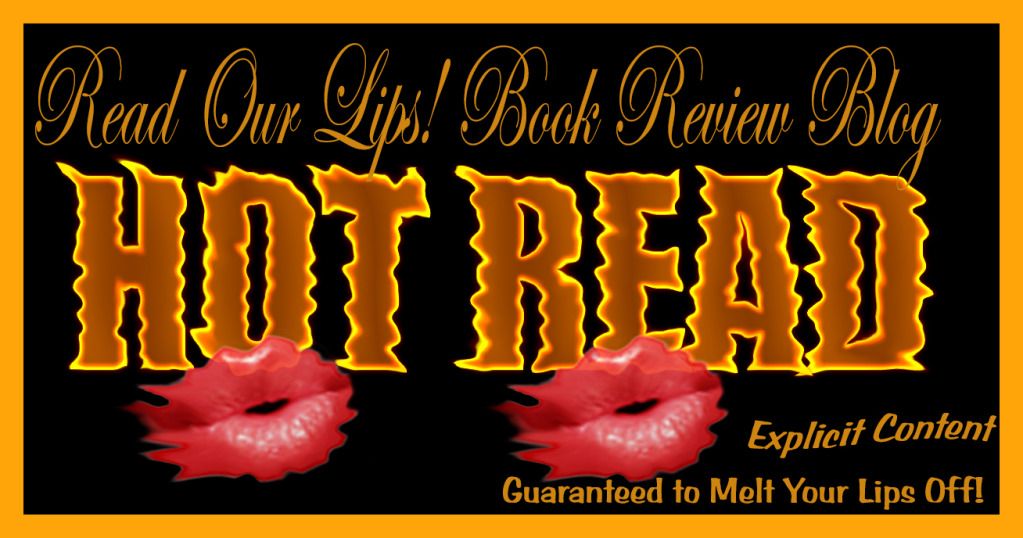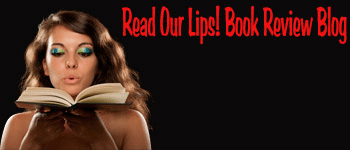 He picked up the bar of soap, smelled it. Finding it acceptable, he lathered his face, then leaned back against the tile so that the water ran over his front. And all she could do was stare because, as the blood, plaster, and burn marks washed from his skin in thick, grimy rivulets, a handsome visage surfaced.

No, not merely handsome, more like extraordinary. She'd known he had pleasing features but hadn't been able to look past the unnatural eyes and dirt to truly appreciate his firm lips and wide, masculine jaw, or how his nose was aristocratic and strong.

Punch-drunk. That's how she felt about seeing his clean face and unclothed body as a whole. She'd heard women talk about encountering a man so devastatingly gorgeous they'd felt breathless, dizzy. Now she understood.

It dawned on her that though she'd spied on men before, never had any male as sexually attractive as this graced her shower stall.

When he began to rub the soap over his chest and under his arms, the slick muscles in his torso bulged in a breathtaking display. It'd take her weeks to learn just those muscles alone—how they flexed, how his body could move... .

The soap went lower. She swallowed.

Lower still...

She didn't think she breathed when he lathered between his legs with his big, scarred hands, washing his long shaft and the flesh hanging behind it without interest, while she was dumbstruck.

Am I shaking? For eight decades, she'd never yearned to touch anything as much as his body. Even though she knew she couldn't feel him, it was everything she could do not to reach forward.

His hands abruptly stilled at his privates, and his handsome face flushed. His gaze landed directly on her, before skittering away. He acted the way a reserved, inexperienced man would when he'd realized he was washing himself in front of an audience of one.

Her eyes went wide. He damn well can see me. She frowned. Then that means I'm being... ignored. "Vampire, look at me. Please talk to me."

But he gave no reaction. The one man on earth she could communicate with wouldn't talk to her.

Which meant...

"Do you think I'm pretty, Conrad? Beautiful, even? After all, you can see me, can't you? And I know you can hear me, too. Now I'm going to prove it. You dare throw down that gauntlet to a woman who entertained for a living? You can't simply shut me out."

Few knew there was a second reason that Néomi had chosen her dream of ballet over following in her maman's footsteps, tempting crowds of men as a femme fatale: Turning males into frothing, gawking, mindless beasts had been too... easy.

With merely a throaty laugh and a dab of her tongue at her bottom lip, Néomi could send a man diving for his hat—to cover his stirring lap.

Too easy. And Néomi had always craved a challenge.

With a wicked grin, she decided it was time to draw on her shady background, time to put away the popguns and engage the cannons. And Néomi had a hidden arsenal he couldn't even comprehend.

"Perhaps I haven't been stimulating enough for you, vampire?" Néomi made her voice a breathy murmur. "And didn't I promise that I'd show you more than a garter if you could only see me?"

She tugged her skirt up slowly, making the fabric appear to bunch in her hands. "I have a bit of experience with what men like to... be shown."

When she'd bared the tops of her thigh-high hose, she asked, "Still not stimulating enough? Maybe Conrad wants to see my panties instead?" Just before she revealed them, she floated into the corner, the one that was farthest from his vision. He'd have to turn fully to see her there.

"The line... the line... " he muttered urgently.

He must be talking about some line with her that shouldn't be crossed. "Yes, Conrad, the line! Let's cross it! Or am I going to have to up the ante? Very well," she sighed. "You drive a hard, hard bargain. But I feel overdressed anyway, and since you're so deliciously naked... "

His body shot upright with tension, muscles bunching in his neck and shoulders.

"Here I am, in the corner, unlacing my dress."
Rating: 4 Kisses