When the stories of Cinderella and Pretty Woman collide you get Follow That Dress. A romantic. lighthearted read you won't want to end.
When an independent and feisty young girl from Flushing crosses paths with an older, uptight, and successful CEO, she tells him where to shove his attitude. Unbeknownst to Crystal, she just called her employer a dick. But Mr. Salinger needs to find a girlfriend fast. And Crystal, with her colorful vocabulary and brazen personality, fits the bill.
Would she agree to his crazy scheme and play his girlfriend for two weeks? As they delve into an arrangement based on give and take, Robert and Crystal find themselves in unfamiliar territory. Sexual attraction supersedes their age difference, and they agree on a two-week affair. The result is somewhat unexpected. She doesn't believe in love; he doesn't want love. But now that they're in love, whatever will they do?

My Review:
Crystal is a regular working girl who has heard a lot about her boss, Robert Salinger, and none of it's good. In a chance meeting, where Crystal's coffee ends up all over her boss and she calls him a prick – Crystal thinks the end of her career is near.
But just as everything seems bleak, her boss, Robert, shows up at her door with a proposition. If she accepts to be his girlfriend for two weeks, he'll forget all about the way they met.
Crystal's all to eager to accept, but it's not long before she falls into Robert's world full of people nowhere near her income status. With a smart mouth and witty humor, she seduces Robert as she gives him a fresh perspective on life and their physical attraction is unmatched.
Things heat up between them and it's not long before they sizzle things up in the bedroom. But as two weeks pass by, Robert doesn't know if he can let go of Crystal after their arrangement is over. Has he actually fallen in love?
Follow That Dress features: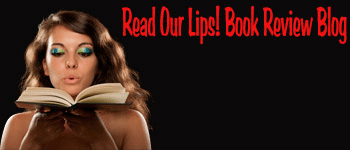 "This will change everything you know."

She felt his cock press against her entrance. She wanted to thrust her hips upward, anxious to feel him inside her. She didn't care what it would change. Change for the better? Change for the worse? She didn't want to focus on those details now. All she wanted was Robert inside her right this minute. She felt as though she would die if he wasn't between her legs soon, so she reached up and grabbed his face in her hands.

"Robert, you are a patient man, and I'm really enjoying your attention to detail. But I am a grown woman who made a decision to have sex with you, and I would really appreciate it if you'd fuck the shit out of me. Like now."

As if she'd said the magic words, his mouth crashed down on hers as he entered her at the same time. Feeling the sweet ecstasy of his large cock as it slammed inside her caused Crystal to moan with urgency into his mouth.

His lips traveled to her breasts. His tongue circled her erect nipple, and she felt his teeth clamp down on it. She was so close when she felt him change his rhythm. No.

"Don't stop, Robert. I'm so close. Please, Robert. Don't stop fucking me. I'm gonna … come."
Rating: 3.5 Kisses


Win an e-book copy of Follow That Dress by Cherrie Mack! All you have to do is:
1) Follow us
2) Leave a comment – Have you ever thought of telling your boss off or would you rather spend two weeks as his girlfriend?
Contest ends March 8, 2013. Good Luck!

*book was provided to Read Our Lips! for review by author*