They say admission is the first step towards recovery, and let me tell you, Fellow Readers, I have it bad . . . for book covers! LOL Sometimes I don't even read the synopsis, all I have to do is see the cover and it's instant:
L U S T!!!!
I have to have that book and rush to get it! Does this happen to you, or is it just me? Here are a few covers I can't get enough of – plus TWO Freebie Alerts from Ellora's Cave!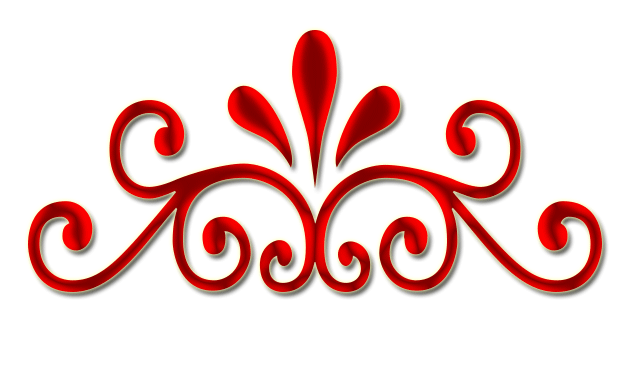 Allow yourself to imagine the man behind the dark sunglasses. Hear the purr of his zipper as he lowers it, then reaches for the shiny metal hanging from his black leather belt. It's futile to resist arrest. Give yourself up to the fantasy. Besides, he thinks you're so hot in handcuffs...


Arresting Desire - Shayla Black
FBI Agent Jon Bocelli never stopped wanting beautiful professor Lucia DiStefano. She's interested in taking her first lover, and he intends to be that man. When her past puts her life in danger, Jon risks everything to save her and prove this fling is forever.

On Fire - Sylvia Day
When Deputy Marshal Jared Cameron investigates a series of arson attacks in a seaside town, the biggest blast of heat comes from sexy fire inspector Darcy Michaels—until their scorching after-hours affair is compromised by a secret from Darcy's past.

The Unwilling - Shayla Black
Mica Greer and her former lover, ex-FBI agent Colby Mathis, once shared an intimate past and a powerful psychic gift. Now, they've been reunited by a bizarre series of murders—and an electrifying passion that could put them both in jeopardy.
---
Once the flames are ignited . . .

Miranda Ellis is a woman tormented. Plagued since birth by a strange and powerful gift, she has spent her entire life struggling to control her exceptional abilities. Yet one innocent but irreversible mistake has left her family's fortune decimated and forced her to wed London's most nefarious nobleman.

They will burn for eternity . . .

Lord Benjamin Archer is no ordinary man. Doomed to hide his disfigured face behind masks, Archer knows it's selfish to take Miranda as his bride. Yet he can't help being drawn to the flame-haired beauty whose touch sparks a passion he hasn't felt in a lifetime. When Archer is accused of a series of gruesome murders, he gives in to the beastly nature he has fought so hard to hide from the world. But the curse that haunts him cannot be denied. Now, to save his soul, Miranda will enter a world of dark magic and darker intrigue. For only she can see the man hiding behind the mask.
---
Welcome to Doyle's Grange, a charming house near the hills of Exmoor, where the garden is beautiful in every season, and the residents are respectable year-round.
Except when the clock strikes midnight…

One Starlit Night by Carolyn Jewel
Ten years away from Doyle's Grange isn't quite long enough for Viscount Northword to forget Portia Temple, or their passionate adolescent affair. Portia, however, is about to marry another man. Northword tells himself it is wrong to interfere in her life at this late hour, but interfere he cannot help, with his words, his body, and the truths of his heart.

What Happened at Midnight by Courtney Milan
Fleeing the consequences of her father's embezzlement, Mary Chartley takes a position as a lady's companion, only to find herself a virtual prisoner at Doyle's Grange, her employer's house. And then the nightmare truly begins: the man she loves, who also happens to be the man from whom her father stole, shows up at her door seeking recompense. And not merely in pound sterling…

A Dance in Moonlight by Sherry Thomas
After losing her childhood sweetheart to another woman, Isabelle Englewood is heartsick. But then something remarkable happens: Upon arriving at Doyle's Grange, her new home, she meets Ralston Fitzwilliam, who looks almost exactly like the man she cannot have. Come late at night, she tells him, so I can make love to you pretending that you are the one I love.
Little does she realize what she is about to unleash...
---
The decadence of Bourbon Street is beckoning…

Hot in the City, Book 1
When prim, proper Liz Marsh suspects her fiancé is cheating on her, she's almost too embarrassed to hire a P.I. to prove it. And when she gathers her courage and walks into Jack Wade's office, she has no idea he'll be the sexiest man she's ever encountered, nor that his light Cajun accent will make her tingle in all the wrong—or is that right?—places.

After Jack brings her questionable yet undeniably arousing evidence, the only solution is for Liz to get a closer look with her own eyes. And Jack is more than happy to show her everything she's been missing. One night in the French Quarter's entrancing red light district, and Liz finds herself caught up in the provocative allure of an erotic new atmosphere and the sudden, urgent need to experience it for herself—with Jack.

Jack's normally a keep-it-casual guy, but as nights with Liz get hotter, so do Jack's feelings for the seductive woman in his arms. Bourbon Street decadence beckons and Liz embarks on a sizzling journey of sexual awakening that has her more willing to shed her inhibitions minute by carnal minute. But someone else has noticed her insatiable appetite for sensual adventure, someone who's just beginning to realize what he's lost—and who's determined to tear Jack and Liz apart…

This book has been previously published.

Warning: Contains sizzling hot sex any way she wants it—and a man (or two) more than willing to show her the ropes. Let the good times roll, baby!

Hope I can get past the pretty covers
and actually read these books!
---
Before Carissa has time to react to her sister's disappearance, she's kidnapped and taken deep into the Colorado mountains. Her kidnapper swears he's protecting her, but Carissa doesn't know what to believe. He emanates danger, strength and raw sexuality. She's drawn to him, craves his demanding kiss and the slide of his hard body against and into hers. Quinn has always been an outsider, scorned and mistrusted by other Therian shapeshifters. Now he's in the middle of a budding civil war and he's not sure how to disentangle himself without endangering Carissa. Though her powers are latent, Carissa has the potential of becoming the most powerful Therian the world has ever seen. It was Quinn's intention to bring Carissa to safety and simply walk away, but one taste of her sweet lips and he knows he'll never let her go. She won't be truly safe until she's selected her mate-and he intends to be the one she chooses.
Book 1 in the Saurellian Federation series.

A slave desperate for freedom.

A warlord incapable of love.

Neither Seth nor Calla harbor false hope for their futures-until their worlds collide in war. Now the rules have changed and the stakes are higher than either could have imagined.
Seth and Calla have one chance to change their destinies and the fates of their people hinge on their choices. Only when they risk everything to find each other will they truly know...

The Price of Pleasure.