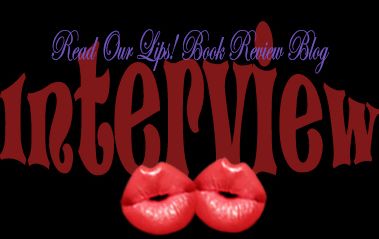 Hello, Fellow Readers! Join me in welcoming Lindsey Brooks to Read Our Lips! Book Review Blog.

Hello, Lindsey! Welcome, and make yourself at home. Please tell us a little bit about yourself.
Hello Julie, thank you for inviting me on your excellent blog. It's a great pleasure to be here. I live in the North-East of England, near The Roman Wall, which is one reason I have always had a love of history and archaeology, and that led me to take part in archaeological digs in many parts of Europe, as well as Egypt and Turkey.

Many years ago I was on a dig in Sweden where I met a Finnish girl who not only introduced me to real saunas, but also to my first BDSM experience. I have been writing for a long time and have a big pile of rejection slips to prove it, but only in recent years have I begun combining my interests in erotica, BDSM, and writing to produce my stories. I'm a romantic at heart and I don't see any contradiction between the themes of romance and BDSM, even in the type of stories I write, with their very strong elements of fantasy BDSM - the "NEVER try this at home" variety.

How fascinating! And speaking of BDSM, can you tell us a little about Kerana - Slave of Atlantis and what inspired you to write it?
It may sound unlikely, but Kerana was inspired by a quote from Shakespeare's King Lear - "The gods are just and of our pleasant vices make instruments to plague us." I guess today we might be more likely to say "what goes around comes around."

In my youth, I was a fan of Robert E. Howard, the creator of Conan The
Barbarian, and of L. Sprague de Camp, sci-fi and fantasy author, and I owe something to many hours of reading their books for the fantasy setting in which the story takes place. Even though my heroines might appear to be victims in the beginning, I like them to be strong, independent women who ultimately end up making choices for themselves and have gained the freedom to do so through their own efforts. I also often unfold my stories just from the heroine's POV so the reader will see and experience everything through her eyes. Though the road may be long and hard, the ladies usually come out on top and get what they want in the end.


Yes! I love happy endings. Besides Kerana, what other books have you written and do you have a favorite?
I have written seven BDSM novels so far, mainly with capture or abduction elements similar to those in Kerana, and also one Regency Romance - I said I was a romantic at heart.
All of my stories to date, except Kerana, have historical settings, ranging from the Victorian period to the 1930s. In part,it's a result of my studies in history and archaeology,but I am also fascinated by the underbelly of history - what went on behind closed doors in the time of our grandparents and great-grandparents.
Probably like most authors, my favorite book is whichever one I am currently working on, but I will admit to having a soft spot for White Ivory. In that story, the heroine offers herself instead of having to be kidnapped and then has to deal with the consequences. She experiences plenty of excitement, drama, and danger along the way.

That does sound exciting! Do you have any upcoming projects?
I recently read some steampunk novels, became interested in the genre and decided I would like to write something similar, but with a more central BDSM theme. I am at the revision stage of my story and hope to have it in my publisher's hands in about a month.
As with Kerana - Slave Of Atlantis, the world-building part of creating the story was great fun and really had me thinking. I'm also working on another story set in the same fantasy world as Kerana, but this time featuring a heroine at the top of the social scale instead of the bottom. She is a princess and about to receive a very rude awakening.


Sounds great! Thank you so much for joining us Lindsey. Before you go, I have to ask you our obligatory question: "If you could put your lips on any character, in any book, one you've written or not, who would it be?"
Well, you have to promise not to tell my wife, but I fall in love
with all of my heroines. I think the one I'd most love to kiss is Lady Helena Lyndon from A Noble Regard, my Regency Romance.
On the outside Helena is cool, aristocratic and aloof but underneath she is strong, determined and burning with passion - just my kind of girl.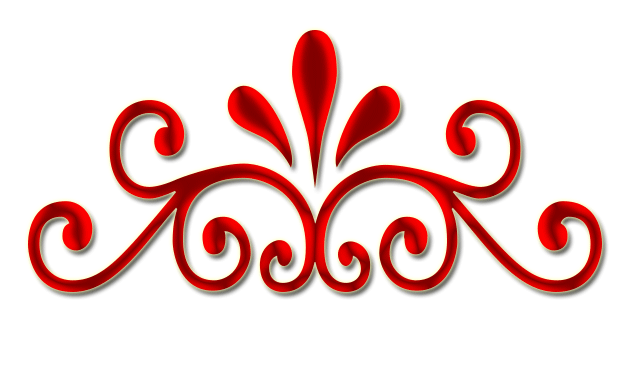 Follow Lindsey Brooks:
http://www.strictsusan.com/publish/lindseybrooks.htm
http://www.goodreads.com/author/show/4053382.Lindsey_Brooks
---

Did you catch our review of Kerana – Slave of Atlantis? Snag your copy of Kerana: Slave of Atlantis by entering our contest.
Lindsey Brooks is giving away 2 e-books, so enter today! Giveaway ends July 6, 2012.
Just fill out the Rafflecopter below! Good luck – giveaway is open internationally.
a Rafflecopter giveaway