Allie prowls the club for a man who will use her hard and then ditch her. Hey, it's not rape if she wants it. Instead she finds Colin, who looks tough but treats her tenderly, despite her protests.

He tempts her, but kindness and a few mindblowing orgasms aren't enough to put her back together again. Allie has no hope for a real relationship. Two years ago her best friend betrayed her in the worst possible way – she'd be stupid to trust a man again. Besides, she has her daughter to think of, the only good thing to have come from that dark night.

But when her rapist returns, threatening her sanity and custody of her daughter, Allie turns to Colin. Under his protection and patient touch, Allie begins to heal and learns to hope. Colin's no saint, though, and his criminal past draws danger of its own. Allie must fight to protect her child and the man she loves, hoping her newfound power will be enough to save them all.
"Giving It Up is an erotic, compelling story that takes us to the shadowy, lonely places but doesn't leave us there. Amber Lin shows us that romance isn't just for the rich and shiny. Love can find its way even into the dark corners of the most damaged hearts." —Tiffany Reisz, author of The Siren

My Review:
Giving It Up by Amber Lin is an erotic thriller Tim Burton would jump at the chance to direct if it was made into a movie. It is dark and gritty, featuring characters too broken to survive on their own, but somehow, together, they forge ahead and find redemption and love.
First, we meet Allie – a single mother who works at a bakery. She is tormented by her past as she was raped by Jacob, her childhood friend, and is forced to raise her child on her own. To relieve her stress, she goes out once a month, and searches out a man who will use her body for his pleasure, numbing her to her own existence. It doesn't matter who Allie picks up at a bar, as long as the man she picks takes her – hard.
In walks Colin – a
self-proclaimed 'mean son of a bitch,' who surprisingly wants to treat Allie tenderly. Instead of sating Allie's needs in his car or the alley, Colin meets up with her in a hotel room where he indulges Allie in decadent things she never knew she wanted to experience. Colin is an irresistible enigma – slowly trapping Allie with his silent charm. But Colin isn't Mr. Perfect; he's got secrets of own and ties to a crime family known all over the city.
No matter what red flags might happen to reveal themselves, Allie turns to Colin, whose protective nature has her feeling safe for the first time in her life.
It's not long before Allie feels addicted to his touch and moves in with Colin, ready to start a new life with him. But everyone around Colin and Allie won't make their Happily Ever After an easy feat.
Philip, a crime lord and Colin's brother, wants nothing more than to separate the new couple. He will stop at nothing to keep them apart. But Philip isn't the only thing Allie and Colin are up against. Thrown in the mix are dirty cops, a past that seems determined to catch up to both of them, and an unlikely infiltrator in their midst who threatens to end everything they've fought for. The biggest threat, though, comes from within as Colin and Allie are both so damaged it seems at times they are their own worst enemies. Can Allie and Colin find happiness when it seems just beyond their reach?

Giving It Up is a compelling story that will grip your heart and keep you on the edge of your seat as Amber Lin masterfully weaves the story of two heartbroken lovers trying to find a reason to keep going. There is never a dull moment in the book and you never see what's coming up next; it's a definite page turner!
The story is so real and raw, I couldn't put Giving It Up down or concentrate on anything until I got to the end of the book. The sexy scenes also had me curling my toes – I guarantee Giving It Up is one book you'll want to read over and over again! Not only is it a sinfully good read, Giving It Up is a: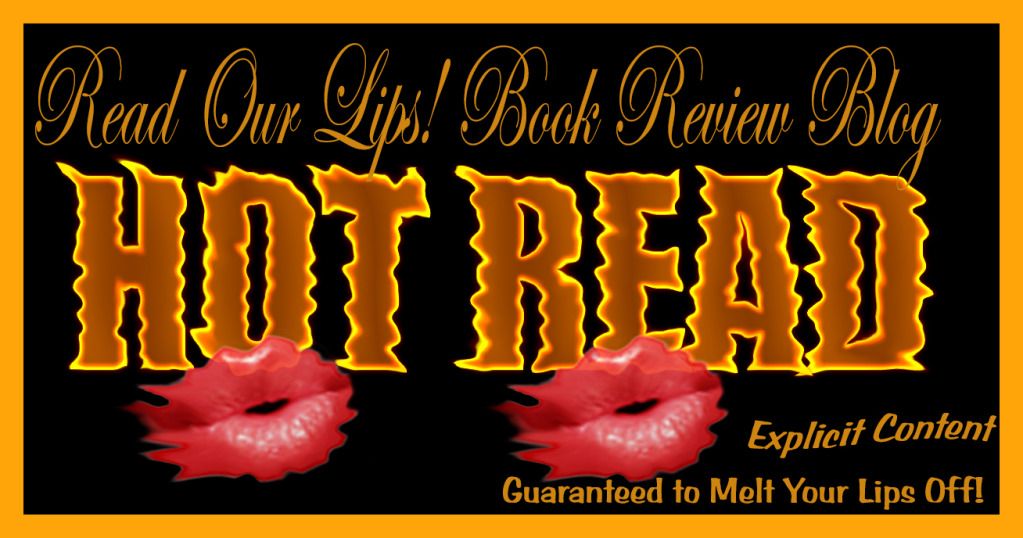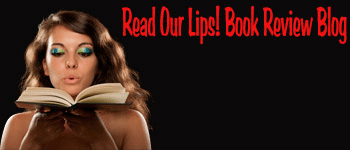 Once inside the room, I set down my purse on the floral fabric chair.

Colin reached out and trailed his finger along my jaw. His eyes, almost black in the dark motel room, searched my own. I thought he was going to fuck me then, but he said, "I'm going to make coffee."

I blinked. Shit, coffee. "Okay."

He went to work at the coffeemaker. Unsure of what to do, I sat down in the chair, clutching my purse in my lap like I was waiting for a doctor's appointment instead of rough, dirty sex.

He poured a cup of coffee, adding the cream and sugar without comment, and handed it to me. I took a few sips. It soothed some of the skittishness I hadn't realized I had. He didn't take any for himself.

Enough of this.

I set down the cup on the cracked countertop and stood to kiss him. I started off light, teasing, hoping to inflame him. This was all calculated, a game of risk and power.

He kissed me back softly, gently, like he didn't know we'd started playing. He held his body still, but his mouth roamed over mine, skimming and tasting.

It wasn't a magical kiss. Angels didn't sing, and nothing caught fire. But he wasn't too rough or too wet or too anything, and for me it was perfection.

I rubbed against him, undulating to a rhythm born of practice. His hands came up, one to cup my face, the other around my body.

I sighed.

He walked me backward, and we made out against the round fake-wood table, his hands running over my sides, my back. Avoiding the good parts like we were two horny teenagers in our parents' basements, new to this. I shuddered at the thought. This was all wrong. His hands were too light. I was half under him already, my hips cradling his, so I surged up and nipped at his lip. Predictably his body jerked, and he thrust his hips down onto me.

Yes. That's what I need. I softened my body, surrendering to him.

"Bed," he murmured against my lips.

We stripped at the same time, both eager. I wanted to see his body, to witness what he offered me, but it was dark in the room. Then he kissed me back onto the bed, and there was no more time to wonder. The cheap bedspread was rough and cool against my skin. His hands stroked over my breasts and then played gently with my nipples.

My body responded, turning liquid, but something was wrong.

I'd had this problem before. Not everyone wanted to play rough, but I was surprised that I'd misread him. His muscles were hard, the pads of his fingers were calloused. I didn't know how he could touch me so softly. Everything about him screamed that he could hurt me, so why didn't he?

I wanted him to have his nasty way with me, but every sweet caress destroyed the illusion. My fantasy was to let him do whatever he wanted with me, but not this.

"Harder," I said. "I need it harder."

Instead his hands gentled. The one that had been holding my breast traced the curve around and under.

I groaned in frustration. "What's wrong?"

He reached down, still breathing heavily, and pressed a finger lightly to my cunt, then stroked upward through the moisture. I gasped, rocking my hips to follow his finger.

"You like this," he said.

Yes, I liked it. I was undeniably aroused but too aware. I needed the emptiness of being taken. "I like it better rough."

Colin frowned. My eyes widened at the ferocity of his expression.
---
Rating:

Don't miss out on a chance to win this amazing book and find out more about Amber Lin as she drops by for interview coming soon! Don't miss out :)



*Book was provided to Read Our Lips!
Book Review Blog for review by author*