Kerana is a slave. Only days ago she was a great warrior, leading a band of outlaws. She was betrayed, sold into slavery to become no more than a sexual plaything to suffer pain and indignity for the pleasure of the guards and masters until they reach the city where, surely, she will be sold – if she survives.

Kerana finds her journey to the slave markets is more complicated than she could have possibly imagined. Repeated escape attempts result in increasingly painful punishments, but she also finds that it is a journey of sexual self-discovery, with the most surprising results.
(Second edition)

*Book Cover altered by ROL! BRB
My Review:
I think I ran the gamut of every single emotion known to man in reading this book. But overall, this was the exact expression on my face as I read Kerana – Slave of Atlantis in just one sitting. I kept looking up from my reading – stunned.
When the story begins, Kerana is a rebel, in charge of a faction of bandits who attack caravans. After plundering all the riches and killing any resistance – without ever showing mercy – Kerana rounds up the remaining survivors and sells them as slaves.
However, Kerana has become a victim of her own success and the same men she's led, now want to take the untold riches she has for themselves. In a set up Kerana never sees coming, she is betrayed by her Lieutenant and sold as a slave herself! Now all that Kerana saw the slaves endure she has to live firsthand. Karma is definitely a bitch. :(
I found that Kerana – Slave of Atlantis is not a book, it's a rite of passage! Though most of the themes in the book don't appeal to me, I believe there is an audience for every book. Kerana offers a happy ending, but it is no small feat getting there. The reader is definitely put to test as Kerana endures:
Beatings
Spankings
Canings
Whippings
Public Humiliations
Enema
F/F Play
Non-consensual Sex (Oral, Anal, you name it!)
More Beatings
More Whippings
Non-consensual Piercings
Loads of BDSM
These are just some of the themes Kerana is subjected to – and none of them are romanticized – they are all dirty and gritty. But if you can look past the violence, there is a great story of strength and survival in Kerana. At first I wanted Kerana to go all warrior and enact her revenge on the whole camp, slaughtering every thing that breathed and dared to humiliate her as well as free the other slaves who befriended her. I kept thinking – This is it! She's going to get free, and there's going to be a massacre! – But then I realized why the moment never came.
Every time Kerana tried to escape, she would always end up being recaptured by the man who bought her – Macros. But though she and the rest of the slave girls suffered for her many escape attempts, we find out at the end of the book that staying with Macros saved her life. You see, as Kerana was such a successful criminal, the king placed a large bounty on her head. It wasn't going to be long before she was going to be caught and put to death (as the whole kingdom was searching for her), so being with Macros helped her escape being horribly tortured and then crucified for her crimes.
Still, being a slave was a very HEAVY price for Kerana to pay as she had to endure a lot. I was torn as to which was the lesser of two evils – death, or everything she was subjected to. Still, with time, Kerana begins to find pleasure in all the pain she's subjected to and develops feelings for her new Master, Macros. But it is a long ride to get there.
Thrown in the mix is the return of the Lieutenant who betrays Kerana – just when things are finally settling down for her, as he hasn't been able to find the untold riches she's hidden away. He'll stop at nothing to get them, but he'll have to get in line because when Kerana nears the city, the king's soldiers and several people recognize her as being the bandit the king wants dead. From then on, it's a race trying to evade everyone who wants a piece of her and the king's reward money.
PLEASE HEED MY WARNING: Please heed the labels associated with this book as they are listed above in red in the section of what Kerana has to endure before you read this book. If you don't like any of those themes, then this book is NOT for you.
All in all, I was so glad the book ends in a happy ending and it was very well written – that automatically gets 2 kisses from me. Plus I'm giving it an extra kiss because reading Kerana made me realize I was brave enough to tackle it to the end. I passed the test! :)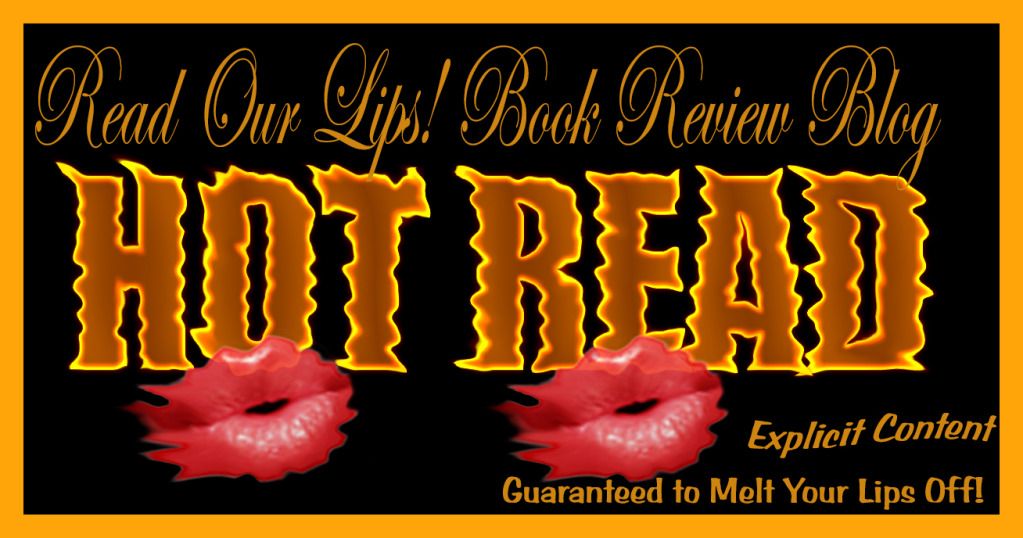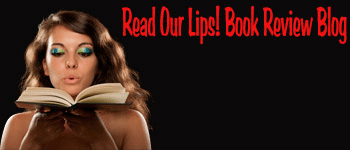 He grabbed her chain, pulling it down and forwards so she had to crawl from the pool of piss soaking into the sand. "Back in position!" he ordered, draping the chain down her back and flicking sharp, smarting taps of the switch against her arms and back and belly until she was once more kneeling stiffly upright with her hands behind her neck, elbows well
back and breasts out-thrust. "Knees wider!"

The switch stung the insides of her thighs until he was satisfied, and then he dropped to one knee and his hard eyes stared into hers. Half her senses seemed numbed as Kerana
struggled with the bewildering shock of the transformation that had overtaken her captor. Yet her sex still sparkled as Macro slowly slid the switch's length along the underside of her right breast.

The supple wood bent slightly under its weight as he lifted it, then pulled the switch quickly away. Her breast dropped, its weals and bruises buzzing as it bounced heavily back into position. Kerana gasped, shamed by the surge of pleasure that ran through her.

"Is this the way you like it, slave girl?" Macro demanded. "You like a bit of proper slave discipline? Maybe I should have done this from the start. Then perhaps you'd have sucked me instead of Kirkit, eh?"

Kerana shook her head, heart pounding as Macro unthonged his breeches.

"Well, you can suck me now. Kirkit's telling everyone you need the practice."

His penis sprang out of his breeches, almost into her face, and Kerana pulled away but he seized her head and pushed his broad shaft against her lips. She twisted, pressing them tightly together.

"Not good enough for you?" he demanded, tightening his grip until her head was immobile. "You only volunteer to suck Kirkit. Is that it?" He grasped his thick baton and smacked it against her face.

She flinched and closed her eyes while his hard flesh slapped repeatedly against each of her cheeks in turn. The thrill of her arousal had vanished. It could have been Kirkit defiling her this way, delighting in degrading her, making her into nothing but an object for his cruel lust. Tears of humiliation and despair ran down her cheeks.

Macro stopped abruptly. There was no sound except his hard breathing and Kerana's half-stifled sobs. She opened her eyes to find she had dropped her hands from her neck without realising, and the erection that had been rearing above Macro's belt buckle when she last saw it was now pointing downward as it faded. He dropped to his knees beside her.

"Ah, sweet one, I'm sorry. I was…. It's just that…. You're mine, you know? I mean…." He faltered into silence.

Kerana blinked away her tears. Now was the moment to explain. Now was the time to mollify him. "Bastard!" she heard herself say. "I'm not yours! I'm not anybody's." And she slapped him.

For once, his lightning reflexes deserted Macro and she felt her palm sting as it struck his face. He shot to his feet, and her gut twisted as his anger blazed anew. What the hell had she done that for? Macro snatched up his switch.

Too stunned by her mad impulse, Kerana did not even try to stand.

He dragged her to her feet. "You're my slave," he hissed through clenched teeth. "Say it, or by heaven, whatever state your backside's in, it'll feel my switch again."

"Go to hell!" Kerana's curbed resentment surged up inside her.
---
Rating: 3


Don't miss your chance to win a copy of Kerana – Slave of Atlantis TOMORROW as Lindsey Brooks stops by our blog for an interview and giveaway! Don't miss out!

*Book was provided to Read Our Lips!
Book Review Blog by author for review*