"Evil is a completely different creature, Mac. Evil is bad that believes it's good."

MacKayla Lane was just a child when she and her sister, Alina, were given up for adoption and banished from Ireland forever.
Twenty years later, Alina is dead and Mac has returned to the country that expelled them to hunt her sister's murderer. But after discovering that she descends from a bloodline both gifted and cursed, Mac is plunged into a secret history: an ancient conflict between humans and immortals who have lived concealed among us for thousands of years.

What follows is a shocking chain of events with devastating consequences, and now Mac struggles to cope with grief while continuing her mission to acquire and control the Sinsar Dubh—a book of dark, forbidden magic scribed by the mythical Unseelie King, containing the power to create and destroy worlds. In an epic battle between humans and Fae, the hunter becomes the hunted when the Sinsar Dubh turns on Mac and begins mowing a deadly path through those she loves.

Who can she turn to? Who can she trust? Who is the woman haunting her dreams? More important, who is Mac herself and what is the destiny she glimpses in the black and crimson designs of an ancient tarot card?

From the luxury of the Lord Master's penthouse to the sordid depths of an Unseelie nightclub, from the erotic bed of her lover to the terrifying bed of the Unseelie King, Mac's journey will force her to face the truth of her exile, and to make a choice that will either save the world . . . or destroy it.
My Quickie Review:
I'm having trouble finding words for how awesome Shadowfever, Karen Moning's (KM) fifth and final installment of the Fever Series was, but OMG! and *wow* definitely fit the bill.
The first four books really set the mood and now in the series finale, it all exploded! There are several action packed sequences where sooo much happens, and there's not a single quiet moment. You get thrown from the highest high to the lowest low, you laugh, you sob, there´s several twists, and as soon as you think you know where the plot is headed, something happens and everything is all upside down, making you rethink again and again! =D

I loved Shadowfever; it had such a splendid ending and I´m going to miss Mac, Jericho, V´lane, and Dani *happy sigh*, not Rowena, though, I won't miss that scarecrow.

I´m longing for some free time when I can re-read this amazing series. Thank God KM is planning more books that deal with some of the characters from this series called Fever World Series.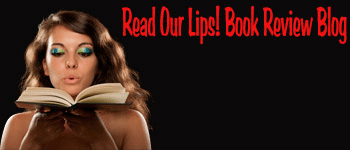 I would give my right arm to be back there, for just one day. Live it again. Touch him again. Hear those sounds he makes. Smile at him. Be tender. Not be afraid to be tender. Life is so fragile, exquisite, and short. Why do I keep realizing that too late?

The brand on the back of my skull burns, but I can't tell if it's Darroc's mark that scalds my
scalp or Barrons' brand that burns me because Darroc is touching it.

"Abandon your vows to drag me down and destroy me, MacKayla," he whispers against my ear. "Ah, yes, I see it in your eyes every time you look at me. I would have to be blind not to see it. I have lived for hundreds of thousands of years in the Court of Grand Illusion. You cannot deceive me. Decry your pointless quest for vengeance, which will only end up destroy-ing you, not me. Let me raise you up, teach you to fly. I will give you everything. And you I will not lose. That is a mistake I will not make again. If you come to me knowing what I am, there need be no fear, no mistrust between us. Take my kiss, MacKayla. Accept my offer. Live with me. Forever."

His lips move from my ear; he brushes kisses across my cheek. But he stops and waits for me to turn my head that last inch. To choose.

I turn to vomit hatred all over him. He claims feelings for my sister and tries to seduce me, too! Can what he felt for Alina be so easily betrayed? I hate him for seducing her. I hate him for not being faithful to her memory.

Neither of those emotions is anything Barrons would have called "useful." I have a memory to live up to. Two ghosts to bring back to life.

I focus on the here and now. What can be used. What can't.

Beyond his shoulder, I see where we are. If I felt anything anymore, I'd double over, fist in my stomach.

Clever, clever ex-Fae. The bastard.

We're in the alley, catty-corner to Barrons Books and Baubles. He hid a Silver in the brick wall of the first building in the Dark Zone across from my bookstore.

It was right out back, all this time. In my backyard. He was always watching me. Us. When I was last here, even though I knew I was leaving to walk straight into a trap, there was buoyancy in my step. Barrons had just told me that when I came out, with Darroc dead and my parents alive, he was going to give me BB&B, deed and all.

I'd had no doubt that I was going to get that deed. I was so cocky, so sure of myself. Darroc watches me carefully.
---
Rating: 5 Kisses

---