Tasked by the Archangel Gabriel, Jackie Brighton must find two more lost archangel halos before she's free of her deal. But she's not the only one hunting for the immense power the halos bring, and everyone around her has motives - succubi, serim, and vampire. It's a race to the finish line, and only one person is going to come out on top. But will Jackie stand tall when even her allies are set to betray her?

Noah Gideon is back, and he's never liked taking 'no' for an answer. The mysterious assassin Sophie is helping out, but Sophie has her own agenda. So does Jackie's newest rival, the ancient hetaera Phryne, who wants to use the halos to give a new world to succubi everywhere - one that doesn't involve their masters.

Every immortal wants those halos, but Jackie's not sure they're worth her life, or Zane's freedom. But she might not have a choice...

My Review:

Succubi Are Forever, the fourth installment of The Succubus Diaries doesn't disappoint as it is a non-stop action roller coaster ride of emotions. In reading the book, I couldn't help but think, "There's no way to come back from this!" several times and it seemed like the book was more of a wrap-up than a continuation. Needless to say, I was shocked when I read Jill Myles' Author's Note at the end of the book: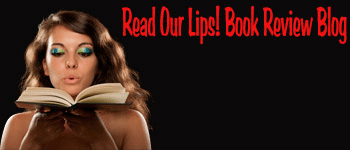 You cannot imagine how crushed I was when I found out from my publisher that they couldn't buy more books in the series. My editor has been a huge supporter of the books and my writing. I think she was just as disappointed as I was that they weren't a hit.

Unfortunately, just because I want something to succeed doesn't mean that it will, and the sales numbers weren't what they needed to be for my publisher to buy more of the series.




I couldn't believe it! I was extremely saddened by the news, but was blown away by Jill Myles' commitment to this series as she self-published this book! I for one, thank her so much for giving me closure into this wonderful series, though I am definitely saddened to see it end.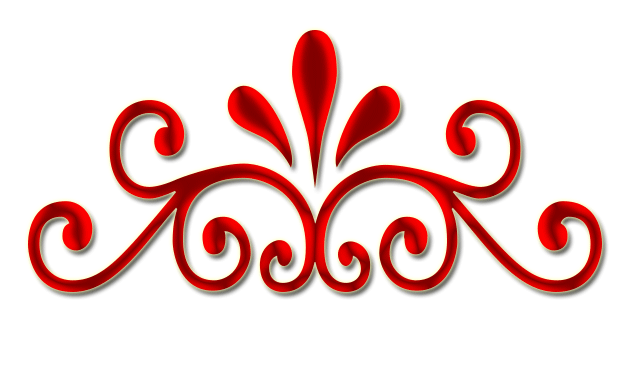 Succubi Are Forever begins with Jackie and Co. crashing a party in attempt to gather a page from an ancient text that will lead them to the halos Jackie promised to get for the archangel, Gabriel. Just as Jackie has the prize in hand, she blacks out.

When Jackie comes to, she learns she and Remy have been taken prisoners by a group of fanatical succubi, led by Phryne, who want an existence away from any masters. When Jackie learns they remedy their itch by pleasing each other. Jackie and Remy decide to leave this 'nest' ASAP. Accompanied by a new succubus friend, Sophie (an Amazonian-like trained assassin) they escape only to have the cult hot on their heels every step they take.

Ethan (a Nephilim and Remy's boyfriend) has gone to visit a monastery, and with Remy's Itch front row and center, they all set out to find him. After that pit stop, they hope to continue and search for the missing halos. But who just happens to be at the same monastery? You guessed it, Noah. *le sigh*


It broke my heart how Noah was indentured to serve the serim with all the angelic markings over his body, still having to do about 80 or so tasks before he would be set free. That scene just marked the problem I've had in this series. Both Zane and Noah have given up so much for Jackie, I just couldn't put myself in one team or the other. Just a lot of heartbreak *le sigh*

But don't fret for Noah. Just when I thought he would forever pine away for Jackie, we find out he's suddenly all into Sophie – the assassin. (There's a secret to Sophie and a reason why she's so set on following Jackie and Co. I had no clue! ) Not sure I'd pick them as a pair, but I guess he found happiness with her, or maybe he needs some help in getting all those tasks done LOL

Eventually, they all set out to find the halos and we come across Jackie's mom, who's an archeologist. We also find out Jackie's dad was archeologist and her parents are no longer together. One of the halos happens to be in the archeological site Jackie's mom is working on, and it turns into a free-for-all when everyone (and I do mean everyone and their mother) shows up to get the halo as their own. Even my favorite demon, Meg, comes along for the ride.

In the end, you'll never guess who takes the halo and based on the newfound powers the artifact gives them, they immediately set out to kill the hated vampire queen. But that's not all – the sequence of events that follows once the vampire queen is dead took me completely by surprise! Now it's up to Jackie to set things right. Will she succeed, or is the world doomed for all eternity?

Succubi Are Forever delivers an amazing ending to The Succubus Diaries series you won't want to miss out on. Hands down my favorite part of the book goes to Remy. In order to support herself (since she's no longer doing porn movies as she's in a committed relationship with Ethan) Remy sets out to write her autobiography. At the beginning of each chapter, we get a quote from Remy and all different book titles she's considering naming her book. They are so hilarious! Do yourself a favor and check this wonderful series out!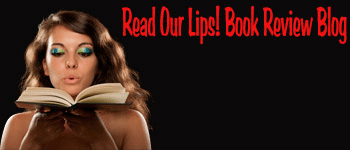 "A lot of people are afraid to tell you the truth in this business. Yes, you're going to have to suck a lot of dick. Yes, double penetration makes your ass look fat. Yes, that does look diseased. But I've always tried to be a straight shooter."—The Absolutely True Memoir of Remy Summore, by Remy Summore

"You want to get ahead in this business? Pretend that you love clam."—Business Advice: One Porn Star's Secret to Success, by Remy Summore


"The best thing about this business? The men. The worst thing about this business? The men."—Looking Back on a Decade of Dong, by Remy Summore

Rating:

---

Giveaway:

Have you enjoyed The Succubus Diaries as much as I have? Enter our contest and snag a free e-book from the series. In order to win you must:

1) Be a follower of our blog
2) Fill out the Rafflecopter
3) Leave a comment with your name, email address, and the book you'd like to snag for free from The Succubus Diaries by Jill Myles.
Contest is open worldwide! Good luck! :)
a Rafflecopter giveaway