They say admission is the first step towards recovery, and let me tell you, Fellow Readers, I have it bad . . . for book covers! LOL Sometimes I don't even read the synopsis, all I have to do is see the cover and it's instant:

L U S T!!!!
I have to have that book and rush to get it! Does this happen to you, or is it just me? Here are a few covers I can't get enough of – plus a Freebie Alert from Ellora's Cave!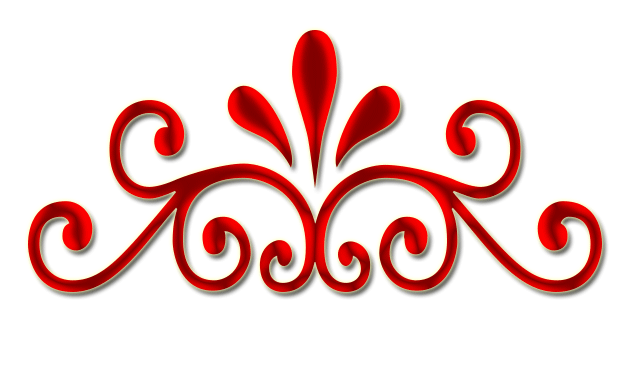 Fueled by dragon magic, the dark immortal warriors were never meant to feel human desire, much less fall in love. But when Guy, a member of an ancient order of shape-shifting warriors, meets Elena Griffin—a mere mortal whose beauty and blind ambition shakes him to his core—all bets are off…

Having left America to explore the Scottish Highlands, Elena suddenly finds herself lost in a dark cave—alone, injured, and utterly hopeless…until Guy appears from out of nowhere. Is she dreaming her own rescue when she falls into his arms? A man—and a passion—this strong is too good to be true. It's only a matter a time before she learns the truth about the flames in his heart. And the dragon in his soul…
---
A short novel of the Shifters Unbound series. Spike, a wildcat Shifter and the champion fighter of Shiftertown, is stunned when Myka, the best friend of a dying human woman, announces that Spike has fathered a cub. What's more, the mother is giving the boy to Spike to protect and raise.

Myka, who'd been raised by an abusive stepfather, is not sure that a wild fighter named Spike is the best man to bring up the cute little jaguar cub. She goes to Shiftertown to check out Spike, and finds that the man behind the name is a lonely Shifter who's lost most of his family and is a fierce caretaker to those he has left.

Spike is torn between the cub and his duties as tracker to the Shiftertown leader, and begs Myka, the only person who understands, to help him. He starts to like the sassy Myka, a horse trainer who's not afraid of working with animals, even if they're wildcats who turn into humans.

When Spike's job puts his cub and Myka in danger, Spike is forced to choose between those to whom he's pledged his loyalty and his need to protect the woman and cub he's come to love.
---
He craves her like no other...

Honoria Todd has no choice. Only in the dreaded Whitechapel district can she escape the long reach of the Duke of Vickers. But seeking refuge there will put her straight into the hands of Blade, legendary master of the rookeries. No one would dare cross him, but what price would he demand to keep her safe?

Ever since Vickers infected him with the craving, Blade has been quicker, stronger, almost immortal—and terrified of losing control of the monster within. Honoria could be his perfect revenge against the duke…or the salvation he never dared to dream of.
---
Vanessa Adler isn't so sure she really belongs at the School of American Ballet. But dance runs in her family. It's been a part of her life for as long as she can remember. Her grandmother and mother were prima ballerinas, and her older sister Margaret was, too. That is, until Margaret mysteriously disappeared from school three years ago. Vanessa is heir to the family's gift and the only person who can fulfill her sister's destiny. She has no choice.


But she never could have guessed how dangerous the school is. The infamous choreographer, Josef, isn't just ruthless with his pupils, he guards a sinister secret, one in which the school's dancers—prized for their beauty, grace, and discipline—become pawns in a world of dark, deadly demons.
---
A demonic angel with a heart of ice, Veiron walks a dark path with vengeance on his mind. Nothing will sway him from his mission to destroy his master... until he risks his life to enter Hell once more to save a mortal female. The fiery beauty makes him burn with hungers he must battle and needs he cannot deny, tempting him to surrender body and soul to her.
Erin is convinced her refusal to do the Devil's bidding will see her die in a terrifying realm straight out of her nightmares. The last thing she expects is the lethally sensual warrior who breaks into her cell and awakens the darkest desires of her heart and a fierce longing to know the heat of his caress.

Pulled into an incredible world where war is set to ignite and darkness is on the rise, Erin races with Veiron to escape the Devil's legions in a journey fraught with danger and filled with passion that flares white-hot.

When Erin is faced with a life-shattering realisation and an extraordinary destiny, will their love give them the strength to battle both Heaven and Hell or will they be parted forever?
---
Attorney Sara Constantine is thrilled with her promotion—until she finds out that she must now prosecute vampires and werewolves. The first defendant she'll be trying to put away? Lucius Dragos, the sexy stranger with whom she recently shared an explosive night of ecstasy.

When Lucius kisses a beautiful woman sitting next to him at the bar, he's hoping only to avoid the perceptive gaze of the man he's planning to kill. But what starts as a simple kiss ignites into an all-consuming passion.

Charged with murder, Luke knows that Sara is determined to see him locked away—unless he can convince her that he's not a monster. And that might mean making the ultimate sacrifice.
---
The road to passion is paved with guilty pleasures.

Faith Hillman is in a bit of a pickle. She's been commissioned to write a series of magazine articles on spicing up your love life. She's got the theme—the "Seven Sexy Sins"—but there's one major problem. She hasn't experienced any of them.
Ever since Faith's older brother gave Rusty Thorne a black eye for kissing her on her eighteenth birthday, he's kept his distance, waiting for the right time to make his move. This is it. She needs a research partner? He's the man for the job.

When sex-on-legs Rusty offers his services, Faith is all over it—with one caveat. The notorious heartbreaker must sign a confidentiality contract. Just to keep him safe from her brother's wrath, of course…and her heart off Rusty's long list of conquests.

As they work their wicked way through the list, the implications of the contract hit Rusty as hard as the handcuffs binding his wrists to the bed. It isn't just Faith's touch that rocks his world. It's the way his heart likes it that blows his defenses out of the water. And makes him wonder, when the contract ends, if he can bear to let her go.
---
Fueled by ancient magic—and enflamed by human desire—the Dragon King known as Hal can transform himself at will into one of the legendary winged creatures he is sworn to protect. But one thing he can never do is fall in love…with a mortal woman.
Searching for her brother in Scotland—and succumbing to the freezing cold—Cassie Hunter awakens to find herself in the arms of a magnificent Highland warrior. Across his chest is the tattoo of a fiery dragon. And in his heart is a burning passion that, once unleashed, will consume them both…body and soul.

This is a story of destiny and desire, magic and mystery, warriors and lovers.

These are the forbidden cravings of the Dark Kings.
---
All Noelle Cunningham has ever wanted is a life beyond–beyond the walls of Eden, where only the righteous are allowed to remain, and beyond her stiflingly restrictive existence as a councilman's daughter. But only ruins lie outside the City, remnants of a society destroyed by solar storms decades earlier.

The sectors surrounding Eden house the corrupt, the criminal–men like Jasper McCray, bootlegger and cage fighter. Jas clawed his way up from nothing to stand at the right hand of Sector Four's ruthless leader, and he'll defend the O'Kane gang with his life. But no fight ever prepared him for the exiled City girl who falls at his feet.

Her innocence is undeniable, but so is their intense sexual attraction, and soon they're crossing every boundary Noelle barely knew she had. But if she wants to belong to Jas, first she'll have to open herself to the gang, to a dangerous world of sex, lust and violence. A world where passion is power, and freedom is found in submission.
---
One scorching weekend of no-strings sex? Or the first two days of something special…Going home for his older sister's wedding has been a real pain. Unable to get a room at a local hotel, he's stuck in his parents' spare bedroom, in a twin bed too short for his six-four frame, with nothing to do but fantasize about his sister's maid of honor and her little purple bikini. Joey Sanchez: the woman he's had a crush on for the last ten years. All grown up in all the right places.

And it just so happens she's had a crush on him too.

Lucky for him, Joey knows what she wants. In the pool, in the movie theater, with some very hot text messages, she quenches his desire and demands no promises. She's married to her career, and that's the way she likes it. But with the weekend winding down, Rob realizes she's only left him wanting more. And he doesn't want to spend the next ten years without her…
---
Wing Slayer Hunter, Ram Virtos, must find his soul mirror witch and convince her to mate with him before his Thunderbird tattoo kills him. But while that witch might be able to save Ram's life, it is the mysterious Ginny Stone who inflames his passion.

Ginny has been deeply fascinated by Ram for months, but dared not act on it or she'd be torn from her mortal life on earth and thrust into her dreaded destiny as a half-breed angel. But when her beloved brother's soul is at stake, she must do the one thing she both fears and desires…

Take Ram to her bed.
---
Hope I can get past the pretty covers
and actually read these books!
Free for a limited time from Ellora's Cave!
Book One in the Sensual Captivity series.

Determined to save his people from a debilitating mutation, Mal Ton abducts a gifted geneticist and brings her to his war-torn world. Andrea wakes up naked and in the arms of a handsome doctor who claims to be Mal Ton's captive as well. Roark charms and seduces her while Mal Ton overwhelms her senses, awakening needs she didn't realize she possessed.

Roark's smoldering intensity is even more intoxicating than Mal Ton's blatant sexuality. Slipping beneath her emotional defenses, Roark unleashes her passionate nature and makes her long for the soul-deep connection she gave up on long ago. She wants to believe they've found a bond more meaningful than lust, but how can she trust her captors? Now her sensuality is pitted against her intellect and the fate of two worlds hangs in the balance.