She's taking two bites out of the Big Apple.
New York, Book 1
Riley Ramirez knew that moving to New York would change her life. She just didn't expect it to start on her very first night in town. Her attraction to nightclub owner Kincade Marshall is instant, mind-blowing—and mutual. When she finds he is a Dom who requires her complete surrender, even when it comes to submitting to his best friend, Trevor Wellington, she finds herself willing and eager to embrace the sexual adventure.
From their earliest days, Cade and Trevor have shared everything, including women. Yet it only takes one night with Riley to know she is their forever lady. Convincing her that this is more than a temporary fling, though, will take every tool in their sensual arsenal.
As Cade and Trevor set their sights on Riley, however, they're unaware—until it's almost too late—that someone is targeting their fragile relationship. Someone who's taking deadly aim at Riley. Suddenly their struggle to keep their forever woman is a fight to keep her alive…
Warning: This book contains m/f/m ménage, bdsm play, lots of steamy p.d.a, and a fine dining experience that will leave you salivating for more.
My Review:
Table For Three by Lainey Reese is a book specifically made for me lovers of ménage. There's never a dull moment and it's full of so many hott and sexxy scenes – please heed this caution and make sure you read this with the air conditioner on! *fans self*
Riley's job has just transferred her to NYC and she sets out to take in a little of the NY night life. She asks her cab driver where she should go and he recommends a club to her, though he warns her to be careful as they'll eat up an innocent-looking girl like her in no time.
Riley promises to be careful and is quickly let in by the bouncer, Gage, whom she captivates with her beauty and naivety. Cade, the club's owner, quickly saves her from the unsavory characters his club hosts and takes her for his own. But what he thinks is a passing thing, turns into something permanent when he introduces Riley to his best friend, Trevor. (Later in the book we also meet Brice, a cousin, and an exhibitionist scene ensues that will scorch your lips off *faints*
)
Riley is on sensory overload and quickly finds herself in love with the two men who've captivated her body and soul. But Riley isn't the only one who wants to be the one and only for Cade and Trevor.
Ann has known Cade and Trevor since she was a girl, and now all grown-up, she wants nothing more than to be pampered and cared for by the two very rich men. She will stop at nothing to get the riches and treatment she has always dreamed of, and Riley is all that's standing between what she feels is her destiny. Will Ann be able to tear Riley away from Cade and Trevor, or will Ann have to let go of the dreams she's fought so hard to make a reality?
Table For Three features:
BDSM
ménage
m/f/m
exhibitionism
spanking
oral
backdoor play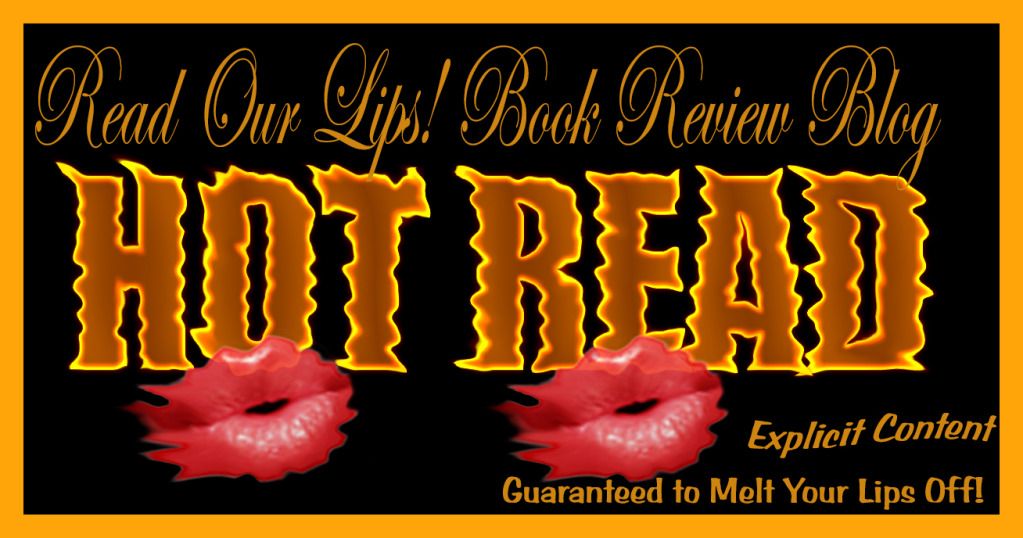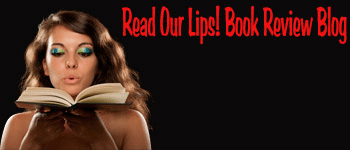 "Riley," he said, "my name's Cade. I don't think you realize the type of club you've stumbled into. I'm going to make myself perfectly clear." He never broke eye contact as he spoke, picked up her martini, and brought it to her lips to drink. She was staring at him with wide eyes. He had a hard time keeping the smile off his face when she wrinkled her nose at the first sniff of the drink he had ordered her.

Her hands fluttered when she tried to take the drink form him and realized he intended to hold it for her while she sipped from his hand. This was supposed to be a serious moment, and she was making him smile.

"Tell me something. What do you hate most? Something so bad you can't stand it."

"Spinach," Riley answered quickly. "What about you?" she asked.

"No. No questions now. Just listen."

Spinach? Cade chuckled and shook his head. He had asked dozens of girls that question and heard everything from spiders and snakes to pap smears. This was the first time anyone had picked a food. Damn, it looked like he was going to be going without some of his favorite dishes for the foreseeable future. He liked spinach.

"Okay, spinach," he continued. "That's your word. That's your safety net. From this moment forward, that word is your way out. If something hurts, if something is too much, if in any way this is more than you want or think you can handle, that one word is your way to stop everything. Think about that. Never use that word lightly. Never say it unless you want to walk away and never look back. No matter what is happening or what we're doing that word is your assurance that you have the control."

She slowly stopped sipping as his words went on, and he could see by the look in her eyes she was starting to get an idea of the direction this night was going to go. He didn't see fear, only a serious contemplation of what she was hearing.

"Riley, I want you to understand that will be the only control you have when you are with me."

She gulped loud enough for him to hear and squirmed in her seat again. No, she wasn't afraid, she was curious and turned on.

"Take another sip." He hadn't taken the glass from in front of her, but she had stopped drinking. He waited to say anything else until the drink was half gone. Then he heard her mumble with another wrinkle of her nose that she probably should have said alcohol instead. He set the drink down and took her delicate chin in his hand as if he needed to assure that she didn't miss what he had to say next.

"It starts now. Right here, right now. If you do not want to get bent over this table and fucked in this booth, I suggest you say spinach. I'll let you go with the warning to never come back here again unless you're ready for it."

Riley gulped. This could not be happening to her. She was Riley Ramirez. She was a bank manager whose butt was too big. She did not have sexy gorgeous men want to do her in a public place. This had to be a dream. A really good dream and she was going to wake up tomorrow and wish stuff like this did happen.

In her wildest fantasies, she wouldn't have thought something like this could happen to her. As she saw it, she had two options. She could say spinach, leave, and in two weeks start her new job. Then for the rest of her life wonder what it would have been like. On the other hand, she could keep quiet and see where this was going to go. Take a leap and do something wild, something daring, and something completely forbidden. Did she have the guts? Did she dare to do what every woman would do if she didn't have to answer for it in the morning, if she only had the gumption? Did she?

Riley took a deep breath. "Like I said," she whispered, "I hate that stuff, so why would I say it now?" She expected him to kiss her, but he didn't.

Instead, he stood and moved behind her.

She felt his hands on her shoulders and shivered as he squeezed them and moved those strong fingers up her neck and into her hair. He brushed her hair to the side, and she felt his warm breath a second before his hot mouth bit lightly into the sensitive skin where her shoulder and neck met.

He swirled his tongue as he sucked hard enough to leave a mark, and Riley couldn't hold back a moan or the shudders that were taking over her body. His hands slid the thin straps of her dress off her shoulders and delved into the front of her gown. Gently, he pulled the material of her dress and bra down until her breasts were exposed and the material was bunched under them, thrusting the mounds up.

Riley gulped and thought of what he was seeing. The tips of her breasts were a dusky, rosy brown, and he would see they were already tightly beaded.

Cade's hands were running up and down her arms. She didn't know what to do. She wanted to touch him, and she wanted him to touch her breasts so bad she was ready to beg, but she didn't know how to ask for it. This was far beyond what she knew about sex and foreplay. She was starting to think the two guys she had been with didn't even count. Because Cade hadn't really done anything yet, and already it was the best sex she'd ever had.

"Stand up," Cade said.
Rating: 5 Kisses

---
Lainey lives in beautiful Washington State. She's the youngest of five and always wanted to be a writer. Her first novel -A Table for Three- was nominated for best debut novel of 2010 by The Romance Review and marked a dream come true for Lainey.
With her third published release -Damaged Goods- Lainey saw another of her dreams realized when she took a leap of faith to become a full time author and left the safety net of a day job behind.
Now she spends her days writing with her dog at her feet and a cat curled in her lap and asks herself a dozen times a day: How'd I ever get so lucky?

Lainey Reese is giving away an e-book copy of Table For Three. All you have to do to win is:
1) Follow us
2) Fill out the Rafflecopter
Good luck! Contest ends 2/22.

*book was provided to Read Our Lips! in exchange for review*