Hello, Fellow Readers! Please join me in welcoming Diane Thorne to Read Our Lips! :) Today, she's going to talk about influences for her Sexy & Damned Book Series. Plus, she's also giving away an e-book copy of The Deadly Stripper. Don't miss out!
I am an erotic romance writer living in Indiana. I write in a variety of genres such as Contemporary, Menage a Trois, Urban Fantasy, Fantasy, and Paranormal Erotic Romance. As a lifetime lover of the paranormal, sci-fi, and fantasy, my mind constantly wanders into other worlds full of dark and mysterious creatures.
Needless-to-say, vampires, demons, werewolves, ghosts, and fallen angels are my friends. A few bite, others tempt, and some are hot as hell. They suck me into their world, especially after I have consumed a little red wine, and their company never bores. Join me and my friends, but reader beware: I am not responsible for any titillation, increased temperatures, hormonal stirrings, or unusual bite marks.

SEXY & DAMNED
BOOK SERIES
Celee Spence is a stripper trying to survive in a world full of supernatural creatures. She also works for a demon whom she sold her soul to and got a raw deal. Her life is full of sex and violence with no end in sight. Then, a hot vampire finds her and presents a deal. In exchange for help in locating a young woman mingling in Celee's industry, he offers the powerful elixir she needs to stay alive. Although Celee lacks understanding the vampire's motivation for wanting to save the girl, she accepts his proposal.
Sexy, armed, and dangerous, Celee places her life in jeopardy to save the human. What she discovers in the end not only shocks her, it gives her a new job to add to her resume.
The Deadly Stripper is the first book in the Sexy & Damned Series.
Influences for a Sexy & Damned stripper
As I was writing a blog post, I noticed little details about my life that influenced my Sexy & Damned series. First, let me make this clear…I am not a stripper. My character's past is nothing like mine. My parents didn't die. I don't have any siblings. I didn't runaway from foster care and end up in a bad place. Although I'm not like Celee, the stripper in the series, we do have something in common. She's a strong woman who will fight to the end. You had better believe I'm a fighter. I won't admit to having a carnal appetite as vivacious as hers, but trust me when I say it's healthy. Okay, maybe a small part of me is in Celee. :)
Deep in her heart and soul, Celee is a good person. (Yes, another part of me.) She had a difficult life, which led her to make a deal with a demon named Murdock. (Not me. Never met a demon. Don't want to.) Celee is damned, but she is still a decent person. When she discovers there might be a way to save her soul, she jumps at the chance.
At the end of The Deadly Stripper, I introduce a character who is like a lawyer. The good jobs she performs for him will earn her points, which will help build a defense case when the time comes for her soul to be judged. Although I'm not a lawyer, I've spent plenty of years working with them. I didn't realize the connection until I wrote a prior blog post. Didn't even catch the hint when I was writing the first book. Funny how little details can be overlooked.
Without question, my love for action, fantasy, romance and the paranormal influenced the series. When I came up with Celee, I planned to tell stories via urban fantasy theme. I enjoy the fast paced action. Originally, I thought her stories would fit into erotica, but there's a hint of romance in each book. Eventually, I will cross the line into erotic romance as Celee will take her relationship with someone in the books to the next level. (You'll have to read the books to guess who that person is.)
There are two books currently available in the Sexy & Damned series. I plan for another two. There might be more in the future.
Care to venture into a dark and complicated world of a sexy and damned stripper?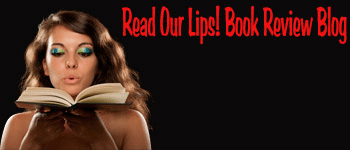 (From The Deadly Stripper):
He pushed open the door to the women's facilities and pulled her inside.

"Jay, we need to talk."

He opened the door to the handicap stall and jerked Celee into it.

"We will…later."

She stood next to the wall, bewildered, while he turned the lock. "Please tell me you didn't drag me here to fuck me. What am I now, your bathroom call girl?"

He met her gaze and took hold of her wrists. "You're not my call girl. I never thought you were. But I am going to fuck you because you're the one I want."

He raised her wrists and backed her against the wall. Her ass bumped a railing while the front of their bodies collided. Pinning her arms above her, he covered her mouth with his and thrust his tongue deep inside.

Her body lit up like a flame as their tongues mingled in a feverish kiss. She could've resisted, could've used her vampire strength to move her arms and push him back, but she enjoyed his fiery passion and how he strived to please her. He wedged between her legs and rubbed his groin against her. From the hardness of his cock to the greedy kiss, she gave up her goal. Talking could wait. Feeling him deep inside her couldn't.

He raised her arms higher above her head, then held one over the other. Clearly, he wanted to control her, hold her in place while he had his way. She'd let him because she knew it excited him, made him want to touch, nip, and lick every bit of her. He placed his free hand on the side of her face, his thumb close to her lips.

"I want you, Celee. I'm so fucking hard right now." He kept his mouth so close she could feel his breath.

"Show me, Jay." She kissed him. "Show me you want me."
Twitter:
https://twitter.com/DThorne_author
Facebook:
https://www.facebook.com/DianeThorne.EroticRomanceAuthor

Diane Thorne is giving away an e-book copy of The Deadly Stripper. All you have to do to win is:
1) Follow us
2) Make a comment: What's the thing that interests you most about this series?
Good luck! Contest ends 2/26.