The much anticipated second installment of the Strapped Trilogy, Strapped Down picks up where the first installment concluded.
Eric is not going down without a fight, but Shyla and Taylor are willing to go to equally dark lengths to make him pay for his betrayal. In their quest to seek revenge and find happiness, deeply guarded secrets from their pasts begin to surface, revealing they are linked to each other in ways they could never have imagined.
For every secret they uncover, another seems to surface as they find themselves raveled in a web that extends much further than the confines of the darkroom.
As Shyla and Taylor become more entwined with each other, she learns that Taylor's dark side is far more dangerous than she believed. Will Shyla continue to follow Taylor into the darkness, or is he far too gone for her light to shine through?
Note: This is not a stand alone novel. Strapped (book 1) should be read before Strapped Down.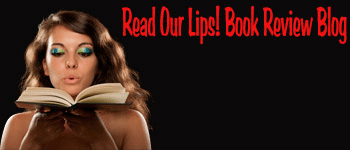 "But it's that danger, that moment of facing something that could kill me that reminds me how badly I want to be alive: to fuck, to scream, to laugh, to cry, to feel butterflies in my stomach. Every cell inside of me brews with nervous energy; it's probably terror, but I think Taylor and I both have something inside of us, something broken that turns those heightened feelings of anger and pain and fear into unmitigated libido.

Once that initial fear of death subsides, then it converts into sexual energy in the way an atom under the right circumstances can trigger an entire city to be blown to nothingness."

Enter to win your e-book copy of Strapped Down. All you have to do to win is:
1) Follow us
2) Fill out the Rafflecopter
a Rafflecopter giveaway
Good luck! Contest ends 4/23/14.