This seductive paranormal series continues with a brutal Highland werewolf and an exquisite young witch, adversaries with a blood vendetta between them.
Her breathless kiss haunts him...
Bowen MacRieve of the Lykae clan was nearly destroyed when he lost the one woman meant for him. The ruthless warrior grew even colder, never taking another to his bed—until a smoldering encounter with his enemy, Mariketa the Awaited, reawakens his darkest desires. When sinister forces unite against her, the Highlander finds himself using all his strength and skill to keep her alive.
His slow, hot touch is irresistible...
Temporarily stripped of her powers, Mari is forced to take refuge with her sworn adversary. It's rumored that no one can tempt Bowen's hardened heart, but soon passion burns between them. Though a future together is impossible, she fears he has no intention of letting her go.
No deed is too wicked for her seduction...
If they defeat the evil that surrounds them, can Mari deny Bowen when he demands her body and soul—or will she risk everything for her fierce protector?
My Review:
I dare you to read the fourth installment in Kresley Cole's (KC) Immortal After Dark Series, Wicked Deeds on a Winter's Night, and not fall in love with Bowen, the sexy Lykae (werewolf). This tortured hero's story will tug at your heartstrings and he'll make you swoon!
In the winter of 1827, the full moon was upon Bowen and he couldn't control his inner beast who wanted to mark his mate, Mariah. While transforming, Bowen tells Mariah to run, and as she runs from him, she suffers an accident and tragically dies.
Since then, Bowen suffers the loss of his mate at his hands and the guilt consumes him. So, when Nix tells Bowen that if he enters The Talisman's Hie, he can find his mate, Bowen quickly enters and does everything in his power to win.
In the last book, No Rest For The Wicked, we met Mariketa (Mari), a witch who is The Awaited One. She is destined to inherit powers that will surpass any other magical being, but when she enters the Hie, her powers are sporadic at best.
Bowen is immediately drawn to Mari, and he feels Mari has somehow cast a spell on him as he has always been faithful to his dead mate, Mariah. Mari is also drawn to the sexy Lykae and quickly lets her guard down around him. That is why Bowen easily traps her and several other demons and fae who entered the Hie in a cave while they hunt for talismans in a jungle.
Because of Mari's boasting, Bowen thinks she'll free herself, but all Mari musters to do is to curse Bowen, making him mortal and unable to regenerate when injured. Bowen trudges on, desperate to win Thrane's Key, and go back in time to save his dead mate. But when Sebastian Wroth wins the key instead and severely injures him, Bowen feels all is lost and Nix's prophecy that he would find his mate was a lie.
Taking weeks to heal, Bowen hears Mari and her fellow Hie partners are still trapped in the cave Bowen put her in. Bereft, he goes to rescue her and the others. What he finds Mari and the others were subjected to while imprisoned shakes him to the core, and now more than ever he vies to get Mari and Co. to forgive him.
Mari is furious at Bowen and struggles with her attraction to him. While they make their way out of the jungle, they cross paths with humans in the middle of a war and they must find a way to avoid them at all costs.
As they travel together, Bowen realizes that Nix was right – he would find his mate at the Hie as he falls in love with Mari. But will Mari be able to forgive him after he betrayed her?
And what of Mari's power? It is told she will defeat an evil goddess with her powers. But will this power finally come to Mari and how will that affect her life? And you'll never guess how much this evil goddess has meddled in Bowen's life – you're in for the shock of your life!
Wicked Deeds on a Winter's Night is a must read book – though it is a "catch-up book", Bowen and Mari's story is so good, I promise you can easy overlook this. This one is going on my Definitely-Reading-This-Again list.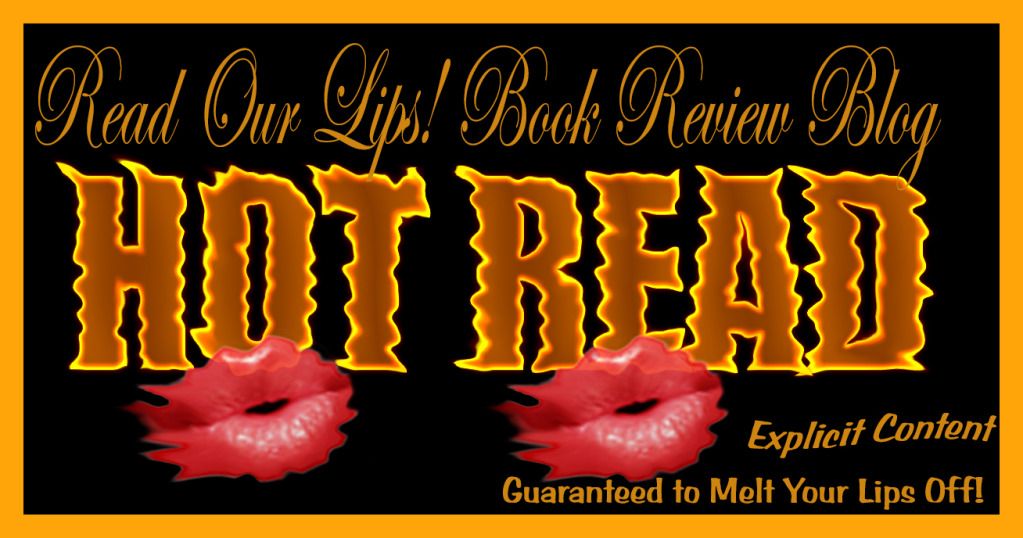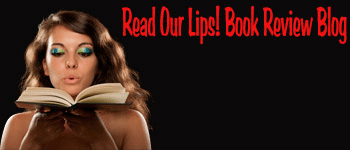 She was lush, surprisingly curvy with high, plump breasts. And in that tunnel, when he'd gazed upon her crawling in front of him, the allure of her generous hips and arse had been as strong as a siren's call to him. He'd have followed her for miles, hard as rock, heart thundering in anticipation.

Then to be wedged against her in that position? Hell, he'd just stopped himself from thrusting uncontrollably against her—

"Bowen... " she whispered, an edge of need in her voice.

The witch wanted; he was helpless not to give.

His first kiss in nearly two centuries. Pulling her closer with his hand at her nape, he leaned down and took her mouth with his. The merest contact rocked him. From the first touch, he felt how giving her lips were, parting in welcome. She gave a cry against him, and her palms traced up his chest to rest at his neck, her fingers twining in his hair.

He slipped his tongue into her mouth, and she met it with her own, with slow, wicked laps that made him inhale sharply to groan against her. His free hand grasped her waist to hold her as he deepened the kiss, and she moaned her approval, going soft against him.

She was the one enthralling him, so why did she seem to be going out of her head with desire? She seemed... lost for him. When would she pull back? Surely he couldn't be expected to. She would tell him to stop, and he would somehow manage to relinquish what he desired, as he had hundreds of times before.

But she didn't tell him. Between licks, she whispered, "Yes, Bowen, yes." Instead of checking his lust, she urged him on, as if she wanted him, a Lykae, to lose control.

He clutched her neck hard. For over a thousand years, he'd unwaveringly scorned witches. Yet now he was savoring the wanton, drugging kiss of one —a soft, ruby-lipped witch who, he feared, could make all his sexual dreams come true. Having been without sex for so long, Bowe dreamed about it constantly.

To be lost after so long... Follow her into oblivion. Follow her down.

At last Mari sensed him letting go, growing more aggressive, turning as fierce as she'd expected. His kiss was hard and heated as he claimed her mouth. And she was more than ready to match his need. She found herself going up on her knees, brazenly pressing her body into his, feeling his unyielding erection against her belly.

[ . . . ]

Her curious fingertips dipped down, and she brushed the broad, slick head of his erection, he jerked as if in shock at the touch, as if she'd seared him.

He grabbed her wrist, seeming to decide if he should pull her hand away or press it against him. "Need this, " he finally rasped, forcing her hand into the heat of his jeans to grip his thick shaft. "So damned much."

"Yes!" she cried, feeling him stroking at the lace edge of her panties.

He groaned and reached lower. When he cupped the wet flesh between her legs, he shuddered, thrusting himself into her fist.

Just when she had no doubt they were about indulge in each other, he stilled. Even as his erection throbbed in her grip, and his breaths were ragged, he withdrew his hand from her and shook his head hard. "But canna have it."

Suddenly, he snatched her hand from him, squeezing her wrist so tightly, magick began building in her palm in reflex. His ghostly blue eyes flickered over the light. Then, as if reminded of what she was, he looked disgusted with her.

His voice low, he said, "Quit the Hie, witch."

She slowly shook her head. "Not on your life, MacRieve." Not after everything she'd done to get here. And not when the next Hie wouldn't be for another two hundred and fifty years.

His lips were subtly drawing back to bare his lengthening fangs. "Vow you'll quit, or I swear I will make it so you do no' distract me again."
Rating: 5 Kisses