All that matters is what's inside...as long as there's a tiara on the outside.
The flawless Aspen Brooks was born to be Homecoming Queen. Naturally she's dating the most popular guy in school, and she's blessed with stunning good looks, excellent style, and mega brains. She's got the crown in the bag.
So why is the tiara being placed on the skanky head of cheerleader Angel Ives? The confusion only grows after ultra-dork Rand Bachrach is crowned king. To Aspen's shock and horror, Angel actually accuses her of being behind this. Whatevs!
But then something goes terribly, terribly wrong. Strange things start happening--even stranger than Angel beating Aspen. Now someone's leaving her threatening messages and slashing her tires. She's sure it's that beyotch Angel doing these things. And if Angel wants war, by Dooney & Bourke she'll get one.
My Review:
I picked up Revenge of the Homecoming Queen (ROHQ) due to a case of serious Cover Lust! I didn't expect to like it as much as I did, though, but I couldn't help falling for its campy, YA humor.
Amber Brooks is the most popular girl in high school and dating the hottest, most popular boy as expected. She's all but got the Homecoming Queen title in the bag, but her nemesis, the head cheerleader, Angel Ives, isn't going to let her get it so easily.
But Angel isn't Amber's only problem. Amber's boyfriend is a major prankster and just rallied the school to vote ultra-dork, Rand Bachrach as the Homecoming King along with Ashley as Queen, upsetting Amber's plans. Amber is shocked, but somewhat happy she doesn't have to be queen along with Rand.
But then strange things start happening at school and Amber starts spending time with Rand, who turns out to be not such a dork after all. Then everything changes when Angel comes up missing and all fingers point to Amber. Will Amber find out who is responsible for all the creepy events and disappearances plaguing her high school?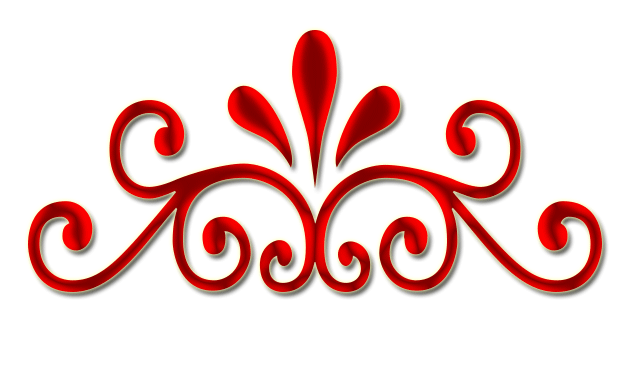 ROHQ is an enjoyable read that features a lot of humor and really drives home the message that looks aren't everything in life. The only place it really missed the boat was showcasing unnecessary sexual scenes/acts.
First of all, if you have to allude to a sexual act and not showcase it, For example: "I heard Shelly gave a BJ to Luke" or "Last night we had the most amazing sex." That right there – at least to me as a reader – is a recipe for disaster. Why even bring it up at all? Just say there was talk of them getting hot and bothered or we took our relationship to the next level. That's it. No need to go "there" if you're not going to go "there," you know what I mean?
Also, these are kids in high school and I'm not sure if they were 18 or not, but these kind of allusions to gratuitous sex scenes didn't cut it for me at all. They did nothing to further the plot and they shouldn't have been there in the first place. If the author had taken these two scenes out, ROHQ would have easily gotten 5 Kisses from me. But since they were there, my rating goes down to 3 Kisses. Yeah, you know it's bad when the sex fiend I tell you to take out the sex in your book. LOL
Still, ROHQ was an okay read that had me laughing and you'll never guess the twist at the end at who was actually getting revenge on the Homecoming Queen.
ROHQ features:
oral sex*
sexual content*
f/f kissing
humor
mystery
suspense
kidnapping
revenge
*content is alluded to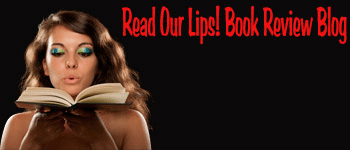 When Miss Hott called my name I thought I would scream with joy, but somehow I managed a little restraint. I mean, I knew there was no way I wouldn't at least get chosen as a princess, but I didn't want to appear too confident. You never want to come off as a total snob. Last Friday, during lunch period, the entire student body cast their ballots. I carefully stood at the edges of the voting line.

I nonchalantly handed out compliments about good hair days, adorable purses, and to-die-for shoes to the girls, and some of the boys were lucky enough to get a little bat of the eyelashes or an upper arm squeeze followed by the always popular "wow, you've really been working out." After an agonizing weekend of waiting, it will be just a few more minutes before I know if all my hard work paid off or if I just wasted my breath on a bunch of ungrateful losers.

It's totally an honor to even be on the court, and I know I shouldn't be greedy, but I can't help it. I want to feel that cheap rhinestone tiara digging into my scalp. I've even been practicing my queen wave in the mirror at home. I've so got it down that it would be such a waste if my crown went to that skank Angel Ives. I try to put the final vote out of my mind as I scan the restless crowd for my boyfriend.

He is easy to spot in a cluster of turquoise-and-black football jerseys. Lucas Riley, my totally hot boyfriend. He is tan, blond, and filled out just right in all the good places. He is also the quarterback for the Comfort Seagulls. We've been dating about two months. I've always been a Comfort High A-lister, but dating Lucas Riley has catapulted my popularity through the roof.

"And our fourth homecoming princess is Tobi Groves," a deliriously happy Miss Hott announces. Oh. My. God. Tobi just made the homecoming court with me. Tobi is just as shocked as I am as we lock eyes and she stays frozen in her spot on the bleachers. Finally, people start pushing her and she makes her way down to meet me on the floor. We hug and squeal like the girls that we are. It's not that Tobi isn't cute, because she so is, but this is just so not her kind of thing. Even so, I can tell she is totally psyched.

"They're really scraping the bottom of the barrel this year," a poufy-lipped Angel spouts with venom.

I discreetly run my middle finger up the side of my face to silently counter her response. Tobi and I hold each other's sweaty hands as we wait for the final name. When Miss Hott announces Angel Ives's best friend, Pippi Fox, as the fifth homecoming princess it is no surprise.

Pippi bounces down the bleachers screaming like she has just won a million dollars or something. The girl has absolutely no control over her emotions. She and Angel embrace and Pippi bursts into tears. Sometimes I can see why Tobi has no stomach for these types of competitions. Tobi drops my hand to clap for Pippi. That's weird. Pippi is Angel's number one crony. We do not like her. I grab Tobi's hand to stop her from clapping.

Miss Hott is now announcing the homecoming princes, one of which will become king. Angel's boyfriend, Jimmy McAllister, was the first name, no big surprise there. Jimmy makes me swoon with his wavy black hair and evergreen eyes not that I'd ever cheat on Lucas, I'm just saying. We are in speech class together and he's always really sweet, but he must have some sort of mental defect for dating Angel.

"Our next little prince is none other than the Seagulls fantastic quarterback, Lucas Riley." Miss Hott shouts over the wild crowd. Lucas throws his arms up in the air and starts chanting his own name as he makes his way through the crowd. On his way down he gets several pats on the back and a few girls grab his butt.

Note to self: have discussions with a few girls about keeping their hands to themselves. I try to make eye contact with Lucas, but he's too caught up in his own popularity for the moment.

When the crowd quiets down, Miss Hott resumes calling the names of semi-popular seniors Blake Mason and Lance Brown, who are greeted with a much more subdued applause then Lucas was. As our principal gets ready to read the final name from her note card she hesitates, then walks to the back corner of the gym to consult with Mr. Lowe, our accounting teacher, who has the distinct honor each year of tallying the votes.

I see Miss Hott ask him a question with a puzzled look on her face, he nods solemnly, unlike the usually quite humorous Mr. Lowe, and Miss Hott turns back around and makes her way to the microphone. She clears her throat. "And the final homecoming prince this year is Rand Bachrach." Miss Hott backs away from the microphone and winces as if the crowd is going to pelt her with their shoes or something.

For one second there is absolutely no sound, not even a sneaker squealing. This so cannot be happening, but then I start to hear the chant, and realize that it is. All of the guys are chanting, "Rand, Rand, you're our man," over and over again. People start to make a path on the bleachers as Rand, who by the look on his face is still unsure what is happening, slowly makes his way down the bleachers. As he nears the other princes, every single one of them big, hefty football guys, they lift scrawny Rand onto their shoulders and continue around the gym carrying him like a trophy.

Tobi squeezes my hand as we exchange glances that say "what the hell is happening here?" Rand Bachrach is like the anti-prince. He doesn't even really have a clique. He's not like ugly or anything, actually he kind of reminds me of Josh Hutcherson with Napoleon Dynamite hair. And he's not like poor or anything; his family actually owns a world-famous candy company, but Rand always looks like he shopped at a thrift shop, and not in a cool vintage way.

I've never really talked to him except this one time in calculus he let me copy an answer, which was way cool, but I still don't understand how something like this happens. "Mr. Lowe must have made a mistake counting the votes or something," I whisper in Tobi's ear.

"This was no mistake, I overheard some guys talking about Lucas putting something together to shake up homecoming. I bet this was it." She raises her terribly-in-need-of-a-waxing eyebrows, already knowing that I'm not going to like the outcome of my boyfriend's prank.
Rating: 3 Kisses