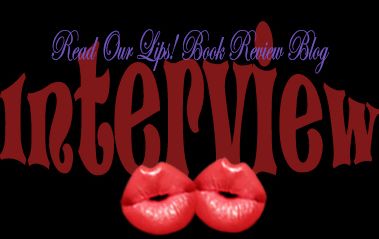 You'd probably be surprised to know that Moira Rogers isn't actually a person, she's actually a writing force made up of two brilliant women – Donna Herren and Bree Bridges. Please join me in welcoming them both to the blog!


Thank you so much for joining us, ladies. Could you please tell us a little bit about yourselves and how you combined forces to write as Moira Rogers?

Moira Rogers is the shared penname of two best-friends-turned-conspirators, Donna Herren and Bree Bridges. We started off plotting together and writing for fun, then became best friends. Writing took a back burner when we had babies (Donna) and went back to school (Bree) but when Donna was stuck at home chasing toddlers around and Bree was stuck at home doing contract programming work, we got the
writing bug again. Only this time, we decided to write with each other and for publication--and we never looked back.

I love it! You two are amazing! Could you please tell us about the Bloodhound Series, and do you have a favorite bloodhound?

The Bloodhounds Series began as an urge to write some paranormal romance that was a little more gothic--evil bloodsucking vampires and terrifying werewolves who were part man, part beast and totally out of control. We loved the idea of sticking them in an alternate Wild West where we could play with the frontier and have some sexy, dangerous gunslingers.

Bree's favorite bloodhound is Archer, because he's complicated. He pretends to be charming and sarcastic to cover the fact that he's wounded and gruff, which covers the fact that he secretly can't stop caring about people.
Donna's favorite is top secret at the moment, but she's also terribly fond of Wilder, who is cranky and foul-mouthed, but also a very stand-up guy.

I still can't decide who's my favorite. They are all so yummy! Well, thank you so much for letting me interview you. Before you go, can you tell us about any of your upcoming projects?

We always have lots of fun in the works. (Two people can get twice as much done!) Archer's Lady comes out in July.


In August we're releasing a short fantasy fairy tale
story, Iloria, which is the third in our And the Beast
series.
We have the fifth novel in our Southern Arcana
series, Impulse, in September.

January 2013 will see the launch of a new series set
in our Sanctuary world (one we are bringing back
by reader request!) and in April we'll have the next
Bloodhound book. So we keep ourselves pretty
busy...and love every minute of it!


Can't wait to check these books out, Moira! Thank you so much for stopping by!
Follow Moira Rogers:
Blog: http://www.moirarogers.com/home
Facebook: http://www.facebook.com/AuthorMoiraRogers
Twitter: https://twitter.com/#!/donnajherren
https://twitter.com/#!/moirarogersbree
---


Hurry and snag yourself a free copy of Archer's Lady, the third installment of the Bloodhounds Series! (See the review for this book tomorrow!)

All you have to do is:
1) Follow our Blog via Facebook (all entries will be verified)
2) Fill out the Rafflecopter
3) Leave us a comment with your follow info

All entries will be verified, so please make sure you complete all steps! Following us via Facebook is mandatory for this giveaway, but we're also including different ways you can follow. Remember, the more ways you follow us, the more entries you get. Good luck, Fellow Readers! Contest ends June 7, 2012

.

a Rafflecopter giveaway