"He can't fight his inner beast, but she can tame it. "

"Bloodhounds, Book 2"

Ophelia retired from life as a prostitute, but her new position is even more complicated. Managing the bloodhound manor in Iron Creek is difficult and time-consuming, a job she enjoys less with each passing day. Then there's her inconvenient attraction to Hunter. The newly turned hound seems eager to enjoy her company, but wary of anything more intimate.


Having survived the violence of his first full moon out of a cage, Hunter isn't looking forward to his first new moon. Ophelia offers to be the woman who sates his needs during the three long days of sexual fury, but he can't abide the thought of hurting her in a state of mindless lust. Especially since she longs to settle into a respectable life, and his needs are anything but respectable.
Their mutual goal is simple: avoid entanglements. It's a solid plan, at least until a vampire drug lord and a couple of nosy Guild representatives force them to work together to defend their friends and everything they hold dear-including each other.

Warning: Contains a mostly feral, vampire-hunting hero and a tough survivor of a heroine whose retired-hooker heart is more steel than gold. Also included: dangerous frontier intrigue, fancy brothels, mad-scientist weapons and a good dose of wicked loving in an alternate Wild West.
My Review:
At the end of Wilder's Mate, Satira and Wilder are successful in their rescue mission and find Nathaniel, but he is not the same man they knew. Nathaniel is not alone, though, and they make a new friend – Hunter – a prisoner who was turned into a Bloodhound by Archer (the undercover Bloodhound).
Hunter is in bad shape, as he was forced to spend the new moons locked in a cage. Up until now, it was thought only the Guild could create Bloodhounds, so it comes to a surprise this is not the case. The group decides to protect Nathaniel and keep him hidden, and throw themselves at the mercy of the Guild in respect to Hunter. The Guild commands that Hunter and Archer stay with Wilder, hoping Wilder can keep them in line.
Wilder agrees and they all go back to Iron Creek and move in together. Satira enlists the help of her friend, Ophelia (a former prostitute) to help her in the upkeep of the house while she continues inventing with Nathaniel. But the constant demands all three Bloodhounds make on her time have Ophelia thinking maybe it's time to move on, even though she feels weak at knees whenever the sexy Hunter is around.
Just as she's about to leave and start her life elsewhere, Ophelia is forced to decide what is most important to her. Will she leave, or stay and find out if Hunter feels something for her, too?
In Hunter's Prey, we also meet two new Bloodhounds from the Guild, Emmett and Tobias who come to investigate if Nathaniel is really dead. They carry with them some disturbing news – war is coming. But not from the vampires, from within the Guild itself. Can't wait to find out what this means! Do yourself a favor and pick up a copy of Hunter's Prey – it's full of non-stop action and sexy Bloodhounds you won't be able to resist.
The Bloodhounds is not a series for the faint of heart, Fellow Readers, and Hunter's Prey doesn't disappoint. It is definitely a: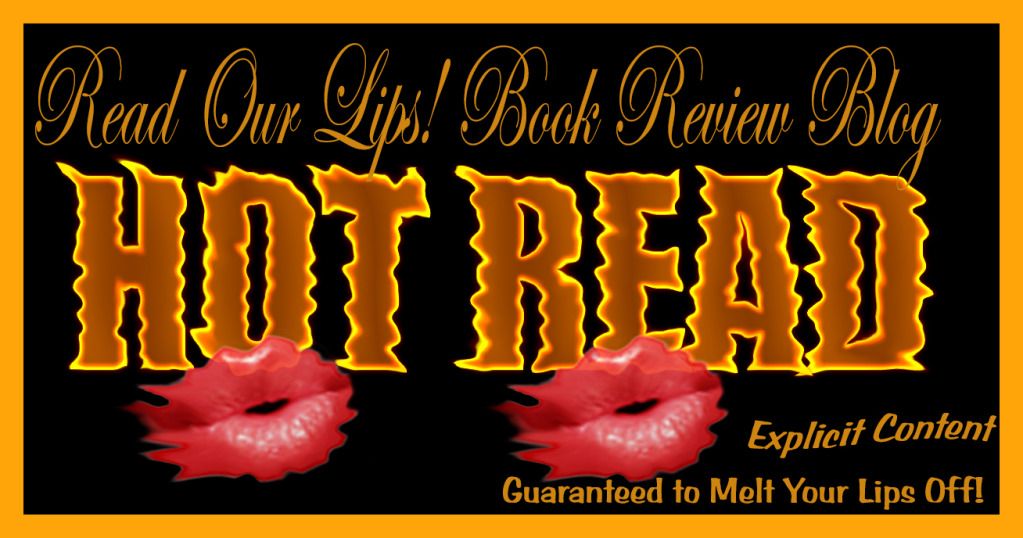 I was saddened to come to the end of Hunter's Prey; I just can't get enough of the sexy Bloodhounds! But, I'm so excited to announce that the third installment in the series, Archer's Lady will be released on July 3! And that's not all, Fellow Readers, guess who's the lucky gal who snagged an ARC copy of the book? Yup, you guessed it! But there's more!
Moira Rogers has also graciously agreed to do an interview, and she will be giving away a copy of her book, Archer's Lady, to one lucky Fellow Reader. Be on the look out for the interview and contest – coming this week!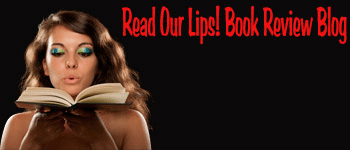 Like it or not, he wanted her.

She laid her hand against the bathroom door, then knocked softly. "Hunter? It's me."

The sound of pacing footsteps gave way to harsh breaths, each one a seeming effort. "Ophelia?"

She closed her eyes and rested her forehead against the wood. "Open the door, honey."

Something thumped against the wall to her right. A fist, maybe, or Hunter's body. His snarl was low and rough. "I don't want her. I won't take her."

"She's gone. It's just us now."

Hesitation. She could almost taste his suspicion in the heavy silence between them. Then the lock clicked and the door edged open, revealing a glimpse of his bare chest and wild hair hanging over stormy blue eyes. "Just us?"

She could give him words, gentle and reassuring. Instead, she reached through the open door and trailed her hand down the center of his chest. "Come out, Hunter."

The door vanished, thrown open with such force it bounced against the inside wall. But he was already there, falling on her like a bird streaking from the sky. He gripped the back of her neck, his fingers digging into her hair as he forced her body over his other arm in a vulnerable arc.

For an endless moment he only stared at her, breath whistling through his teeth as the heat of him wrapped around her. "Say yes." Not a command. A shaking plea.

It didn't matter that she already had. All that mattered was this moment, and him knowing he wasn't demanding something she didn't want to give. "Yes."

He swallowed the word with a rough kiss that laid claim to more than her body, and for more than the new moon. His teeth closed on her lip with a growl, only to be replaced by his tongue, stroking in an imperious demand for entry.

She opened her mouth with a shudder, her head spinning. It was only a kiss, full of more hunger than skill, but her body responded with a shaky need she hadn't anticipated.

That was when she knew. Hunter had been lying to himself, but so had she.

Her ready obedience seemed to soothe some of his madness. The fist in her hair relaxed enough to cradle the back of her head, and he eased her closer, until her body was pressed tight to his chest.

But the kiss went on and on, the kiss of a starving man grasping at sustenance he'd denied himself too long. She smoothed her fingers through his hair and down to his shoulders, testing the strength beneath his heated skin.

Tension hardened the muscles, and a warning growl vibrated against her lips.

Still fighting for control, even now, when no such thing existed for either of them. Ophelia worked her hands between them and tugged at the buttons securing her bodice.

This time he drew back and nipped at her jaw as he released her hair and wrapped his fingers around her wrist. "I won't be managed. Don't say yes if you want to manage me."

"I'm not. I don't want to." She twisted far enough to lick his earlobe. "I need you."

He shook. "Put your hands behind your back."

She closed her eyes and obeyed. "Am I not allowed to touch you?"

"Not yet." The arm around her waist moved to trap her wrists, and he smiled against her cheek. "Give your body to me, pretty Ophelia. I'll do wonderful things to you."
---
Rating: