Unfortunately, I've realized that it's just not possible to go back and review all of my favorites. So, I've decided to publish some lists from time to time. These are some great books off the beaten path that I found serendipitously. I hope you enjoy them too!
#1- Happy Birthday, Nancy Tobin by Lillian Grant
Suddenly single on the eve of her fortieth birthday, Nancy Tobin's not sure turning middle-aged is worth celebrating. She's stuck in a dead-end job as the boss's bitch with only her morose Labrador for a companion. What does she have to party about? Maybe if she ignores the whole birthday thing, it will just go away.

Hot, twenty-six-year-old Jake Turner has other ideas. When he bumps into Nancy at the library, he sees a woman in need of a wake-up call. Determined to unleash the beauty hidden beneath the sad façade, he schemes to relight her spark. He wants to give her a birthday to remember but he ends up being the one who can't forget: a visit to his apartment becomes a weekend in his bed where he discovers an offbeat, unpredictable, sexually adventurous woman he never wants to let go.

With Jake, Nancy can do anything, her life can be whatever she chooses. But this new and exciting relationship teeters on the edge of destruction when her soon-to-be ex-husband reveals the reason for Jake's initial interest in her. Can Nancy trust Jake when he finally tells her he loves her?

This is a phenomenally sexy book! Woman turning 40, whose husband doesn't care whether she lives or dies, suddenly has interest from a sexy 26 year old? Uh, yum! And it is delicious. I enjoyed every bit of it! And Jake is not only hot, he's incredibly sweet. Lillian Grant is great at writing that perfect fantasy man.
Rating:
---

#2 – Strangers by Barbara Elsborg
Kate Snow's had enough of bad boys until a one-way swim in the ocean puts her on a collision course with a man she can't resist.

Charlie Storm has turned being a bad boy into an art form. Already a famous pop star, mega-success in the movie business beckons until his inner demons send him spiraling out of control and right out to sea. The last thing he expects to do before he dies is crash into a suicidal woman.

When the worlds of these two strangers collide, their lives take an upward twist. In surviving the waves, they find they can't stand to be apart, in or out of bed. Kate seizes a chance for happiness, seeing in Charlie a man she can finally trust to love her. Charlie can't let go of Kate because she's the only woman able to see the man he wants to be.But the price of fame is high and when the world wants to drive them apart, life only seems safe in Kate's bed.
I'm so glad to have discovered this author. This book was fantastic. I remember when I was looking to buy this book, another reviewer didn't like the Britishisms, but I adored them! I like stepping out of my little world. The characters were well drawn. The story was emotional, raw, intense, and at times funny, hysterically funny. The sex scenes were wondrous. They were so different from most Erotica. The scenes were raw and experimental and very enjoyable. These two characters are so flawed, but when they come together, there is magic there. I just loved this book. A book you won't soon forget!
---

#3 - Unleashed by Cherrie Lynn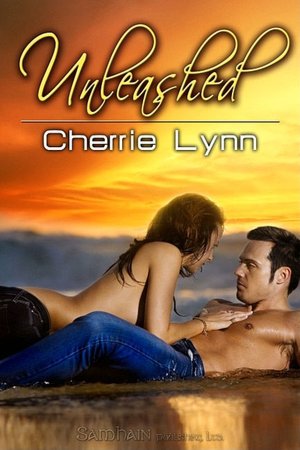 One week in paradise will make or break them…

It's not enough that Kelsey's husband left her for another woman. Oh, no. The "other woman" had to be her best friend Evan's fiancée. Not only has she lost her marriage, she fears losing Evan to the lingering awkwardness and humiliation that hangs between them.

Evan has no intention of letting that happen. He's got plans…namely, an extra plane ticket to Hawaii now his future wife is out of the picture. There's only one person he wants on the trip with him, the one who's always been there for him. The one he should never have let slip away into the arms of a traitorous friend who shattered her heart.

Kelsey is anticipating a week of fun in the sun with the man who's always treated her like a little sister. No one's more surprised when she discovers that Evan has seduction on his mind—and that she's more than ready for it.

Love is the most powerful healing force of all. But past demons have a way of ripping open old wounds, and threatening the survival of even the strongest friendship…
This was one of my very first purchases when I got an iPad. E-books did for Erotica what the internet did for porn: blew it wide open! Kelsey has always been in love with Evan and thinks he's never had any feelings for her. HE takes her to Hawaii in his cheating fiancé's place and there is such scorching hot heat between them, it'll burn the sheets! When Kelsey admits during a game of Truth or Dare that she's never had a vaginal orgasm, Evan takes it as a personal challenge, even though before now their relationship has been celibate…mostly. A lot of sexiness ensues. Damn, I love Evan!
Rating:
---
What books do you always try
to get people to read?