The conclusion to THE DEVIL'S KISS TRILOGY everyone has been waiting for!
The devil will stop at nothing to possess her...
It's been a year since Kayla Sutton walked away from Gage Channing, the man who blackmailed her into sexual slavery. Now he's back, and so is Ian Kaplan, Kayla's one-time lover from her college days. Both men want her, but only one holds the power to make her submit—to her own dark desires and to the truth she still denies, even to herself.
But Gage's jealousy is his worst enemy, and when he thinks Kayla has chosen Ian, he sets in motion a drastic plan to claim what's his. Only Kayla never expects him to infiltrate her heart so effortlessly; and she never dreamed there would come a day when he wouldn't want her—when the mere sight of her turns him away in disgust.
He believes she's committed the ultimate sin, but will she use his mistake to finally escape the cage of his obsession? Or will she do whatever it takes to make him see he can entrust his heart to her...just as she's already lost the core of her being to him?
NOTE TO READERS: THE DEVIL'S SALVATION: FINAL EPILOGUE is a novella/short novel with a BDSM edge and contains material that is only suitable for adult readers. Intended for those who enjoy a dark and gritty read. This is the final installment of Kayla's story. I recommend reading THE DEVIL'S KISS TRILOGY first for a better reading experience. Approximately 42,000 words.

My Review:
I usually take a week or so after I read a book to write a review. This gives me time to calm down from either the high or low the end of a book just left me in. This is really important for me to do because sometimes a book ending affects me so much, I forget to look at the entire book reflectively and relate its good points even though some elements I loved/hated might not necessarily mean all readers will react the same way. So, I try to be as diplomatic as possible.
Well, throw this out the window because let me tell you that I just literally finished reading the last page of The Devil's Salvation by Gemma James (GJ). At this point I'm not going in soft and warn you about this book's dark BDSM themes and how it might not appeal to you yada yada *record scratch* Instead I'm going to order you to drop whatever you're reading and pick up The Devil's Kiss Series by Gemma James! LOL
If you've followed my reviews for the past books in the series: Ultimatum, Enslaved, and Retribution you've known I absolutely loved every page of this book series. As you know, Fellow Readers, there isn't anything I enjoy more than a love triangle! And mix it with erotica and BDSM? *faints* I gave 5 Kisses to almost all of GJ's books except for the last one, Retribution which I gave 4.5 Kisses.
The reason for this was because the ending of Retribution was written in a way where you couldn't tell who the female lead ended up with. At first, I honestly felt deprived by GJ, but as time went on I really saw what a genius move this was! I mean what a great way not to disappoint one team vs. another of your fans. Every reader can fill in his/her fave character to be the HEA couple at the end.
And yet, I still wanted MORE!!! I just love this series and wanted to know what came next. I had the pleasure of speaking with the author via email and I was over the moon when she hinted it was possible she might continue with the series.
So, you can imagine the cartwheels I did when I got word GJ wrote another installment to this series (which I'm not labeling the end because I never want this series to end!!! LOL)
The Devil's Salvation literally picks up right where the previous book, Retribution, ended. Kayla has left both men and has chosen to be alone, relocating as far as her car took her. It's a year later and she's settled and working as a waitress. Then her world gets turned upside down as a mystery man comes back into her life. Finally, the new book reveals who is the mystery man Kayla meets up with at the end of Retribution. Hold on to your seats . . . it's Gage! *faints*
I must admit I was vying for him all the way as I'm totally drawn to dark, tormented heroes *fans self* In my mind, I squeed with delight imagining how we were going to get a last mind blowing sex scene from GJ that was going to permanently leave my toes up in a curled position as only GJ can write them LOL
But The Devil's Salvation is so much more than that. Just when you think we're going to see Kayla and Gage's ride off into the sunset, wouldn't you know it – Ian isn't out of the running yet *flails*
But hold on, Fellow Readers. You know me, right? Remember my take on Butch from the Black Dagger Brotherhood Series? Yea, I'm a material girl living in the material world just like Madonna. So when I read Gage was fresh out of serving time in prison, I immediately thought he'd lost everything and he wouldn't have the same allure as before. But wouldn't you know it? Gage didn't let a little prison time get him down. He's still managed to keep a few clients and he's got his plane, the cars, and the money to throw down with the best of them. You just can't keep him down LOL
But that doesn't stop his half-brother, Ian, from trying, though. Ian, right on Gage's heels, shows up at Kayla's new home as well. He and Gage argue, and an overwhelmed Kayla kicks Gage out.
Now alone with Kayla, Ian makes a last attempt to convince her to choose him over Gage and let him show her how things would be different. Ian promises to take her out on a date and be "normal," but can Kayla do normal? For a whole year, she's thought about no one but Gage and how he touched her, both in body and soul. After all she's experienced with Gage, can she ever go back to being normal with Ian?
Sure Ian is a doctor and at first I thought Kayla would end up with him because he'd somehow cure the illness her daughter, Eve, suffered from, but Ian turned out to be useless in this aspect. Due to Gage's money, Kayla was able to get the best experts on her daughter's case and Eve was cured. So does Ian even have a leg to stand on with Kayla?
Just when you think Kayla's going to dismiss him, she surprises us. Kayla thinks about Ian's proposal and feels she owes it to herself to see to see if she can live out of Gage's shadow and give Ian's "good" love a chance. But not everything is as it seems. Ian is hiding something. Will the truth make her accept Ian, or will it lead her back to Gage?
In The Devil's Salvation, new secrets will be revealed, roles will be reversed, and earth shattering, mind-blowing sex will take you on a journey that will change your perspective on love and submission. Trust me and get this book today, or if you haven't yet, please pick up this series. You won't be sorry!
[You can purchase Books 1 – 3 in one convenient bundle titled, The Devil's Kiss Trilogy.]
The Devil's Salvation features:
erotic themes
bdsm
whipping
backdoor play
nipple play
spanking
alpha male
abuse themes
angst
cheating
masturbation
oral sex
torture
romance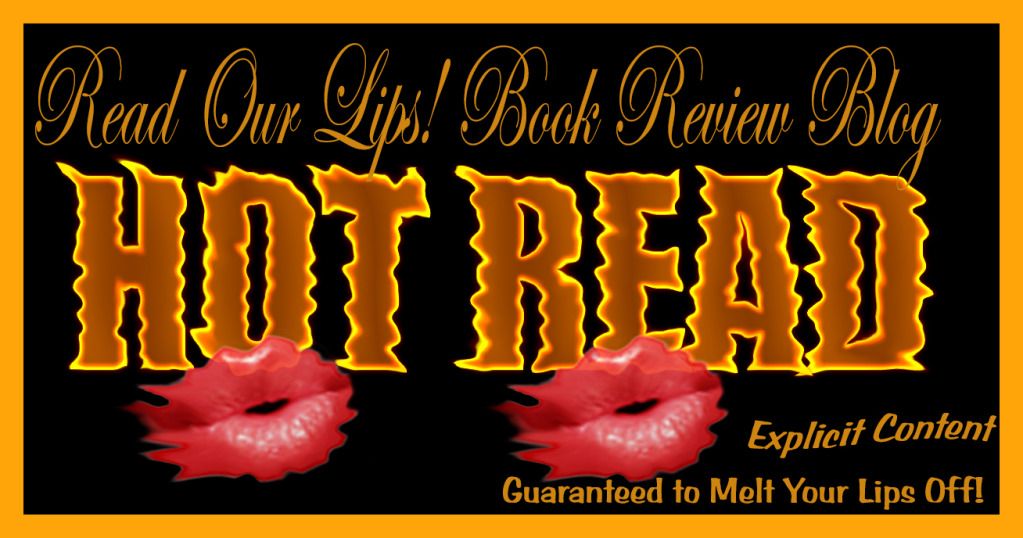 Rating: 5 Kisses


Gemma is giving away an E-book copy of The Devil's Salvation from Amazon.com to one lucky reader. All you have to do to win is:
1) Follow us
2) Fill out the Rafflecopter
Good luck! Contest ends January 13, 2013.
a Rafflecopter giveaway

*book was submitted to ROL! for review by author*