Stuck in a colorless world, Tyra Masters decides to chuck her old life and starts searching for something. She doesn't know what it is until she meets her dream man. The goateed, tattooed, muscled, gravelly voiced motorcycle man who plies her with tequila and gives her the best sex of her life. But she knows it isn't the tequila and sex talking. He's it. He's who she's been daydreaming about since she could remember.

Until he makes it clear she isn't who he's looking for.

Tyra slinks away from his bed, humiliated. The problem is, he's her new boss. She just may or may not have forgotten to tell him that part.
Kane "Tack" Allen has a rule. He doesn't employ someone he's slept with. And he lets Tyra know that in his motorcycle man way. Tyra fights for her job and wins it using sass and a technicality. Tack challenges her that if she hits his bed one more time, she loses her job.

Tyra is determined to keep her job and keep away from Tack. But she makes a big mistake. During their head-to-heads, she lets it all hang out and shows Tack she is who he's looking for. And Tack has had a good woman slip through his fingers, he's not about to let that happen again.

Although Tack colors Tyra's world with a vibrancy that's blinding, being with him means she has to live in his Motorcycle Club world. Full on, no holds barred. And since Tack's world, not to mention Tack, is a little scary, Tyra isn't so sure.

It's Tack's job to convince her.
---
My Review
Tack! We finally get Tack's book and boy was he worth the wait! We first met Tack in Mystery Man, Book one of the Dream Man Series. Click here for that review. He's a hot biker guy, who's a real badass in the 'protect and take care of what's mine' arena of the Alpha Male, and Kristen Ashley can write the hell out of an Alpha Male!
Tyra is a smart, got-it-all-together chick, who has been living off of her savings for the past two months after leaving a toxic work environment. We meet Tyra after she's had a one night stand with Tack, thinking he's her dream man, but after some seriously hot sex, he kicks her out of bed and it breaks her heart a little. Fast forward a day or two we get to see Tyra show up for her first day of work at Ride, the garage belonging to Chaos, the Biker Club of which Tack is the leader.
What is the first thing Tyra sees upon getting out of her car at Ride? Tack kissing a tall, beautiful brunette goodbye. Whatever, Tyra needs this job. She's been without one for too long. She's going to do whatever it takes to survive.
Tack spots her and assumes that she's there for him. But when she explains that she's there for her first day of work, he informs her she can't have the job because they've slept together. Tyra refuses to take this lying down and fights to keep her job. Tack states that if she's in his bed again, she's out the door. Then it's on like Donkey Kong as Tack sets out to seduce her and Tyra is determined to resist.
Kristen Ashley books are really something special. She writes from a very honest place. Her characters resonate deep emotional truths that just plain ring true. She writes heroines who are so real. They are strong, beautiful, flawed, smart and always full of fire. Tyra was no exception. She had fears and insecurities but those were drowned out by how wonderful she was. So kind and accepting, with a heart of gold.
Tack has two teenage kids from a previous marriage that Tyra accepts and loves. Not because of their Dad, but because they are awesome kids and they earned it all on their own. She has layers and layers to her, all of them wonderful an fascinating. Tack sees this from the get go.
The way Tyra describes the effect Tack has had on her life, is that her world was black and white until she met him and brought color into her world. They are a fun pair to watch unfold. Tack being the tattooed, hawt, badass biker that makes pancakes and fajitas for his family and does anything he can to protect them, even from his ex-wife. And Tyra, the beautiful woman who decided long ago not to settle for anything less than her dream man, but when she finally finds him, it scares the bejeesus out of her. Tack is not without complications.
Tack and Tyra have amazing sexual chemistry and Tack is such a sexy dirty talker. It works. It works really well. The dialogue between the two becomes more and more intimate, as Tack is surprisingly sweet.
But their journey isn't without outside strife. We have to deal with Tyra's best friend and some trouble surrounding her, as well as problems with the Russian mob! But to sweeten an already great book, we get to see the other couples and Elvira (yay!) from the other books in the series a few times.
The magnificent Kristen Ashley does it again. Amazing characters, wonderful story, beautiful epilogue. Definite recommended read.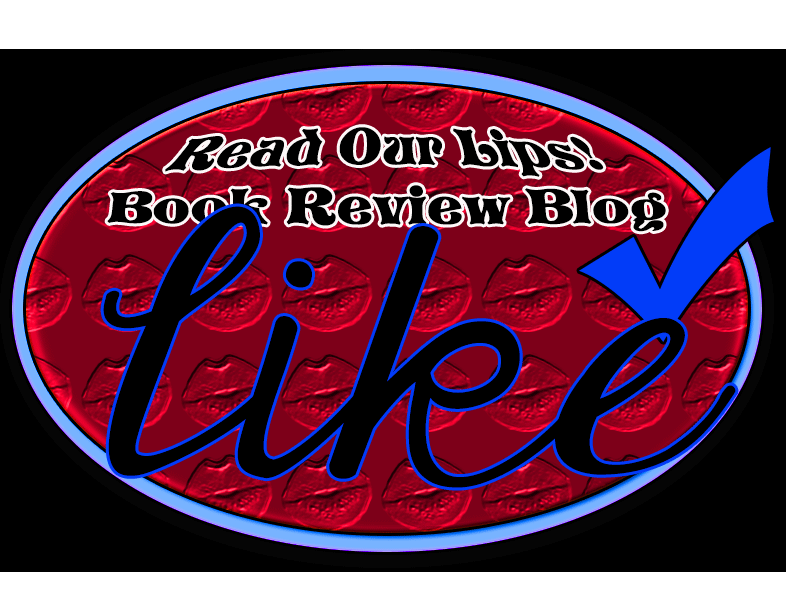 What I liked about Motorcycle Man:
Tack calls Tyra "Red", but won't allow anyone else to call her that.
Badass bikers with bigass hearts!
Pepper spray smackdowns.
KA's descriptive writing. Nothing like it!
Tattoos. Existing and proposed.
Tabby and Rush. Great kids.
How and why Tack checks for a pulse on the people he loves to reassure himself that they are ok.
That Tack made Chaos not only run clean, but in the black. Giving it's members a good life.
Pizza and The Color Purple.
Cherry Red 1967 Mustang Eleanor Fastback.
The word "Greedy" has now become hot!
Tack's sweetness and Tyra's inability to take it without crying.
Dog tags for no reason.
That Tack was willing to do whatever he had to to get his kids out of a bad situation from their home with their mother, Naomi.
How Tyra dresses to come to work at a garage.
The epilogue. Oh, how I love a Kristen Ashley epilogue.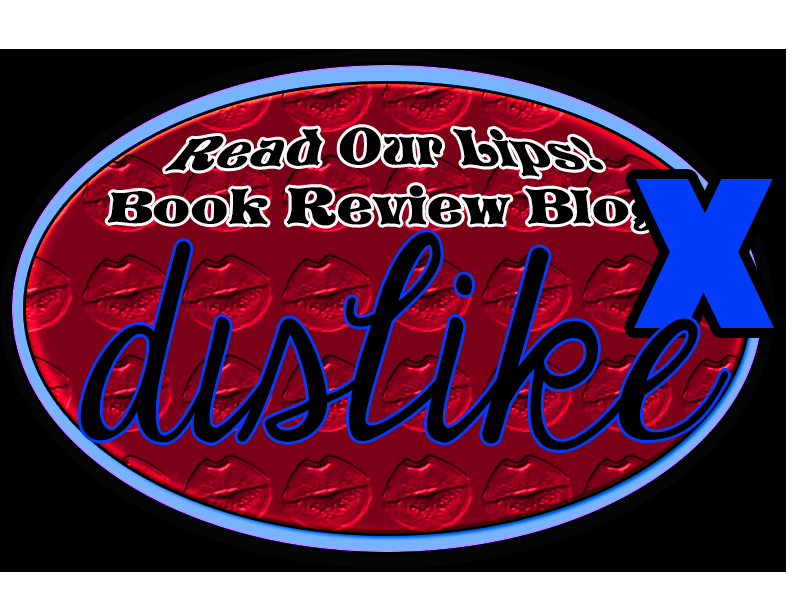 What I didn't like about Motorcycle Man:
BeeBee the skank.
That Tack was a bit of a jerk for a time. (This resolves.)
The requirement of Tyra to turn a blind eye to someone's cheating. I get it, but it feels like the sisterhood take a hit.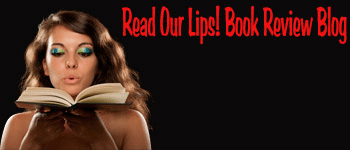 "I know what you taste like," he informed me of something I already knew.

This was an odd and slightly rude thing to share so I had no response.

"And what you sound like when you come," he continued being rude.

This was not getting better and I clenched my teeth to stop myself biting my lip.

"And how fuckin' greedy you are," he went on. "Babe, you think you're around I'm not gonna want seconds, you're fuckin' crazy."

I blinked.

Then I asked quietly, "What?"

"Darlin', you're the greediest piece of ass I've had in my bed in a long fuckin' time. I got a taste for greedy, you think I'm not gonna take it?"

Now he was definitely being rude.

"I'm not greedy," I whispered.

He leaned back. "Jesus, you fuckin' are. So fuckin' hungry, you nearly wore me out. And, darlin', that's sayin' something."

This was already not fun and it was getting less fun by the second.

"Can we not talk about this?" I requested.

"Yeah, absolutely, we can not talk about this. That works for me. It also works for me you showed since you didn't leave your number before you took off on Saturday. So give me your number, get your ass in your car and I'll call you when I got a taste for you."

Oh my God. Did he just say that?

I felt the blood stop rushing through my veins as my entire body solidified.

"Did you just say that?" I asked when I got my lips moving again.

"Red, give me your number, get your ass in your car and I'll call you when it's time for us to play again."

He did. He did just say that because he'd also just mostly repeated it.

I clenched my teeth again but this time for a different reason.

Then I asked, "Do you know my name?"

"What?" he asked back.

"My name," I stated. "I told you my name Saturday night and I know I did so don't tell me I didn't." And I did. I absolutely,totally told him my name. In fact, I'd done it at least three times when he kept calling me "Red".

"You're shittin' me," he said again.

"Stop saying I'm shitting you. I'm not. What's my name?" I demanded to know.

"Babe, who cares? We don't need names," was his unbelievable answer.

"Ohmigod," I whispered. "You're a jerk."

"Red –"

"Totally a jerk." I kept whispering and he crossed his arms on his chest.

"Two choices, Red, give me your number, get your ass in your car, get outta here and wait for my call or just get your ass in your car and get outta here. You got five seconds."

"I'm not getting in my car," I told him. "I'm waiting for Eloise to come and show me the ropes then I'm going to work."

"You are not gonna work here," he returned.

"I am," I shot back.

"No, you aren't."

"I am."

"Babe, not gonna say it again, you aren't."

That was when I lost it and I didn't know why. I wasn't the type to lose it. You didn't lose it when you planned every second of your life. Caution and losing it did not go together.

But I lost it.

I planted my hands on my hips, took a step toward him and lifted up on my toes to get in his face.

"Now, you listen to me, scary biker dude," I snapped. "I need this job. I haven't worked in two months and I need this job. I can't wait two more months or longer to find another job. I need to work now." His blue eyes burned into mine in a way that felt physical but I kept right on talking. "So you're good-looking, have great tats and a cool goatee. So you caught my eye and I caught yours. We had sex. Lots of sex. It was good. So what? That was then, this is now. We're not going to play, not again. We're done playing. I'm going to come in at eight, leave at five, do my job and you're going to be my scary biker dude boss, sign my paychecks, do my performance evaluations and maybe, if you're nice, I'll make you coffee. Other than that, you don't exist for me and I don't exist for you. What we had, we had. It's over. I'm moving on and how I'm moving on is, I'm… working… this… job."

I stopped talking and realized I was breathing heavy. I also realized his eyes were still burning into mine. I knew he was still angry but there was something else there, something I didn't get because I didn't know him and I couldn't read him. But whatever it was, it was scarier than just him being angry which, frankly, was scary enough.

When he spoke, he did it softly. "You think, Red, right now, I put my hands and mouth on you in about two minutes you wouldn't be pantin' to be flat on your back, legs wide open in my bed?"

At his words, I forgot how scary he was and hissed, "You're unbelievable."

"I'm right," he fired back.

"Touch me, you bought yourself a lawsuit," I retorted acidly.

"You are so full of shit," he returned.

"Try me," I invited hostilely though I didn't want him to. Not that I thought he was right, but because he was a jerk. A huge jerk. And I'd just decided I'd rather be touched by any man currently residing on death row before I wanted Tack to touch me again.

"Is everything okay?" We both heard and our heads turned to look down the steps to see Eloise at the bottom looking up at us with wide eyes.

I opened my mouth to say something to Eloise, what, I had no idea but before I could speak, Tack did.

"You tell her she wears that fancy-ass shit to work again, her ass is canned," Tack growled and I watched Eloise's body jerk in surprise.

She was in jeans, a tight t-shirt and high-heeled sandals and I was in a pencil skirt, blouse and high-heeled pumps therefore I had to admit I definitely made a mistake on the dress code but it wasn't worth termination.

I looked to him to see his eyes cut to me. "And you," he said, "I taste you again, any way I can taste you, and I will, Red, trust me, you're gone. Outta here. Get me?"

"You won't," I declared and he glared at me then his eyes moved over my face. They did this for a while and while they did this, they changed. I could swear I watched the anger leak clean out of them and something else, something curious, something warm, and therefore something far more frightening filled them.

His warm blue eyes locked on mine and he muttered, "We'll see."
---
Rating: