I stumbled across these Free Amazon books. Hurry and download them today – you know a good thing doesn't last forever! I have NOT read any of these books, but they all sound promising. Have any of you, Fellow Readers, read any of these titles? Let us know what you thought of them! Enjoy! :)
Rules of Engagement by Ann Bruce
After being shot three times in the chest and left for dead by his last lover, Jake Duquesne decides the middle of nowhere is a good place to recuperate. And it's perfect, until someone tries to sneak up on him, gun drawn and cocked. Unfortunately for his would-be assailant, Jake is not one to wait around quietly while someone tries to kill him.
Waking up handcuffed to a strange bed is not part of Katarzyna Delaney's plans after being jilted at the altar for the third time. Looking at Jake, however, makes her realize plans should be flexible. With a few simple rules, she can have her long-awaited honeymoon--and without a battery-operated device.

Then people following no rules but their own join in.

WARNING: Contains graphic language and explicit sex scenes (M/F, anal sex, mild bondage).



---
Midnight (Dark Promises #1) by Elisa Adams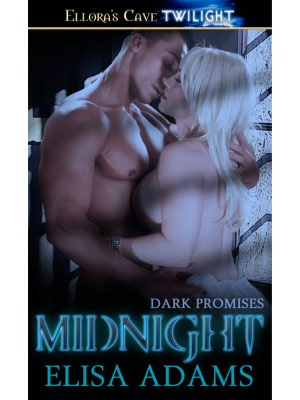 First in the Dark Promises series Washed-up horror movie actress Amara Daniels is looking for a new career. When she's kidnapped by a crazed fan who swears he's a vampire, she thinks she's hit rock bottom. What she doesn't count on is the wild attraction between them that quickly surpasses the boiling point... and the fact that he might not be delusional at all.



---
Stolen (The Madame X School of Sex) by Jinx Jamison
NOTE FROM THE AUTHOR: I apologize if anyone was confused by the description but I can see from some of the comments that people don't realize this is an erotic PREQUEL with characters in The Madame X School of Sex universe. It is also a SHORT STORY which is part of the description below. If you don't like short stories or erotica consider yourself warned. Please take this warning seriously because when I bring the dirty - I bring it :)

Enjoy!

~ ~ ~ ~ ~ ~ ~
Another kinky tale from the author of The Madame X School of Sex series
(SHORT STORY)

SUMMARY
The first time I stole something was on a dare.

I was fifteen and reckless, determined to prove I could be a bad ass. My best friend Jody dared me to take a pack of gum from the Handy-Mart. In retrospect, I'm surprised my bumbling effort didn't land me in jail. It was hardly a covert mission but I did it.
I did it, I loved it and I've been stealing ever since.

Usually it's something small, just enough to give me the rush. Over the years, I've graduated up to pickpocketing which requires a bit more daring and a lot more finesse. I've never gotten caught and I suppose that's part of the thrill.

Every time I take something I have to wonder if this is the day my luck will run out.
This is the story of the day I stole from the wrong man.

READER ADVISORY:
Story contains content some readers may find objectionable, including voyeurism, exhibitionism, anal play, sex with strangers and extended orgasms. If you have a problem with orgasms, do not purchase this book.



---
A Taste of Twilight (Crimson Carousel #1) by Aubrey Ross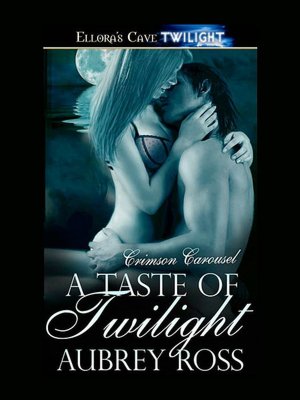 Crimson Carousel, Book One

When a string of apparent suicides leads Jessie Curtis to a famous rock band, she's convinced nothing can shock her anymore. Then she comes face-to-face with Rafe Steele, the enigmatic lead singer and centuries-old vampire. He's darkly charismatic and sensually compelling in a way almost impossible to resist.

Rafe is infuriated when an old enemy's barbaric actions lead a nosy investigator to his door. Jessie is persistent and shrewd, and he wants her with obsessive intensity. She already knows too much. He can't let her walk away. He must seduce her, control her, claim her as they unravel the mystery.

Reader Advisory:
In order to stop the killers, the incredibly decadent Faelon provides the needed third when Jessie and Rafe create a powerful blood bond through a sexual ménage.



His price? Pure pleasure...

This is Maddy Turner's lucky day. The civilized society girl just bid on sexy rogue Jake Wallace at a charity bachelor auction--and won! But Maddy knows Jake's dirty little secret. And it should keep her from trying out her new boy toy. Too bad she can't stop herself from indulging in raw, quite uncivilized sex all the same....

Jake Wallace is utterly bewitched by Maddy--and utterly bewildered. How can this tantalizing woman melt so rapturously under his ministrations one moment, then turn into a haughty queen the next? He's determined to get to the bottom of Maddy's agenda. One slow, delicious inch at a time...
---
Dance Macabre (Lords of Pendragon) by Susanne Saville
London, 1897

Caught in a web of poverty and injustice, Lily Rafferty takes employment in a dancehall. Though she loathes being viewed as a pretty piece of meat wrapped in silk for the enjoyment of the West End gentlemen out for a bit of slumming, she can't help but feel her luck is about to change.

Rhys Trevan Morgan, Viscount Talfryn is a vampire with a mission. Another supernatural creature prowls the night leaving a trail of blood and gore in its wake that eventually leads him to London's East End and to the Barbary Coast dancehall. He doesn't need the distraction of coming to the aid of a young woman forced to strip and parade herself on stage for the voyeuristic pleasure of the club's wealthy patrons.

Soon, the momentary distraction becomes a craving Rhys can't resist and he wonders if the fair Lily will be the end of his frightful curse or the vehicle of his destruction.