Where there's smoke, there's fire...
Since 9/11, Brooklyn firefighter Griff Muir has wrestled with impossible feelings for his best friend and partner at Ladder 181, Dante Anastagio. Unfortunately, Dante is strictly a ladies' man, and the FDNY isn't exactly gay-friendly. For ten years, Griff has hidden his heart in a half-life of public heroics and private anguish.

Griff's caution and Dante's cockiness make them an unbeatable team. To protect his buddy, there's nothing Griff wouldn't do… until a nearly bankrupt Dante proposes the worst possible solution: Hot Head.com, a gay porn website where uniformed hunks get down and dirty. And Dante wants them to appear there—together.

Griff may have to guard his heart and live out his darkest fantasies on camera. Can he rescue the man he loves without wrecking their careers, their families, or their friendship?
A Word about m/m-
So this is my first Male-Male (or m/m) review for the blog! Yay! It's a genre that I really enjoy. I am a person who believes you love who you love and passionate love is hot, no matter the genders involved. A lot of women enjoy the m/m genre. I have a couple of women friends who read m/m exclusively. I know I was a huge fan of Queer As Folk when it was on, and had the biggest crush on Brian Kinney. That Gale Harold is so darn yummy! There's something so hot about two guys together. I know its not for everyone, but like I've said before, there's a nut for every squirrel. I like the mixed nuts. If I only ate walnuts, I'd die from boredom. S I mix up my erotica and am happier for it! If you've never read m/m and are curious, this is a great book to start with.
My Review
I adored this book. It's told from the point of view 6'6", NYC firefighter, Griffin Muir . As the book begins, Griff and fellow firefighter, Dante Anastagio are at a bar cruising for chicks. Griff has one failed marriage under his belt. He still sleeps with women, but it's just a cover. Dante and Griff have been friends for a lifetime and the Anastagios even consider Griff another son. Griff is at a bad point in his life. He is forced to live in his father's basement, because even with working two jobs, he can't afford anything in Brooklyn. He's thirty, and in love with someone he can't have.
In the aftermath of 9/11, Griffin realized that he was in love with his handsome best friend. After the Twin Towers fell, Dante was MIA for several hours. When Griff finally finds him in the hospital, he realizes he feels more that brotherly love for him. It's clear that Dante has deep feelings for his best friend too, but do they run into the "in love with" category?
When Dante falls on hard financial times, he decides to take up an offer to do some porn for a gay website. But it's all solo until he asks Griffin to come and do it with him so they can make more money. Ever the dependable, Griffin agrees. But it costs him something to "pretend" with Dante. Does Dante have a motive other than money? And let's just say there is some serious hotness during the pretending. The kind that can't be faked.
As things progressed, I wondered throughout the book – 'will Dante love him back?' I was rooting for Griff the entire time. Hoping that his love would become requited. Both Dante and Griffin are so likable and their chemistry is electric.
This is a great book, a definite recommended read.

Things I liked about Hot Head:
Griffin's quiet, strong presence. It drew me in like a moth to a flame.
Flirty, sexy Dante. With his easy charm and pirate smile, he's easy to adore.
That Griffin calls six foot Dante a midget, because he's half a foot shorter that Griff. It irritates Dante, but I find it funny.
Griffin, being of Scottish descent, wears a kilt from time to time. HOT!
They are both NYC firefighters! So Sexy!
The dirty talk Dante is capable of. *fans herself*
That Dante works so hard to make his house a home. Building it from ruins. I love a man who's good with his hands.
Mr. and Mrs. Anastagio. Wonderful, sweet, supportive, Italian parents. Just adored them.
Griffin is so kind and supportive to all around him. Protector, friend, confidante.
Dante loves Griffin's head-to-toe blush.
Suede's writing style. I love that we are privy to the inner dialogue Griffin has going on. It's also perfectly paced writing.
Dante's niece Rachel. She's good comic relief.
The scene in the station's showers. *needs electric fan*
That it all seemed very real and probable. You see how someone could be gay and not know it.
That Dante cooks with love for his family. Going to the fish market before sun-up to get the best ingredients for the people who mean the most to him.
It is just so hot and sexy. Two hot NYC firefighters? Need I say more?
Griff and Dante are two characters who don't play games. When they get what they want, they grab on with both hands.
There will be a second book in the series, Hard Head, released in 2012. Yay!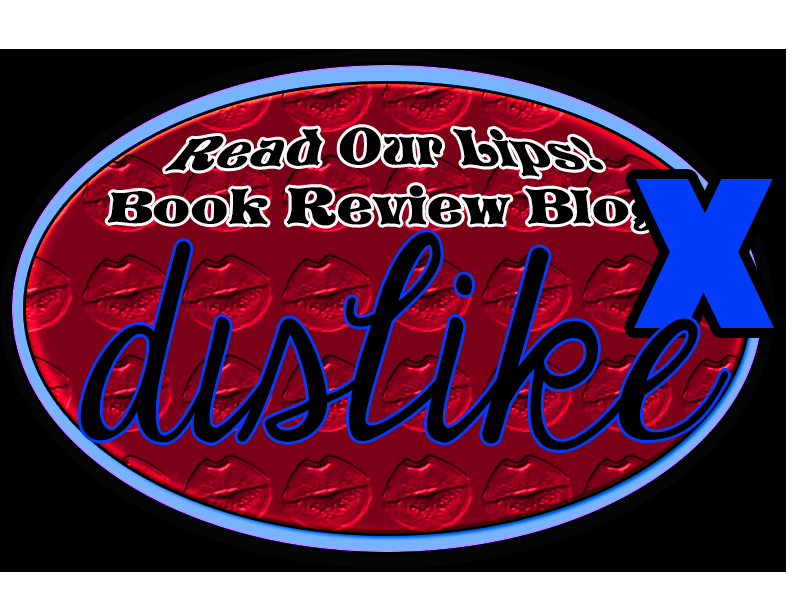 What I didn't like
I got nothing. Nada. Zip. Zilch.
---
Congratulations to Damon Suede for winning the Goodreads Readers Choice 2011: Best Romance AND the Winner of One Perfect Note (Overall Honorable Mention) in the 2011 Rainbow Awards.
Well Deserved!
Don't lick your lips. Don't lick your lips.

"All I'm saying is, I think we can go further and pick up a bit more green." Dante stood up again and leaned his back against someone's locker. "I don't want to have some random guy creeping on me, but if it's you…." His eyes flicked back to Griff.

"Seriously? Think about it; it's fucking weird."

"Nah. It's just us. It's you. You could never be weird." Serious face, low voice. Then right at him: "I love you, Griffin. You know that."

What does that mean? A spike of confusion went through Griff's head and buried itself in his chest.

"Why can't we give it a shot?" Dante reached a hand down to help him to his feet.

"What does that mean?!" The words slipped out of Griff's mouth, and he wished he could pull them back inside.

What if he's trying to tell me something? Then again, what if he isn't?

Griff took the offered hand and stood up right into Dante's personal space, almost touching. They stood so close he could feel warmth cooking off his best friend.

Dante didn't step back, just pushed his cleft chin out like he was expecting a punch. "I'm not a pussy. Why, you gonna hurt me?" His hands bunched in his back pockets, his eyes everywhere they didn't need to be. His face was a strange hybrid of terror and determination as he knocked their hips together. "C'mon, Griff, show me what you got."

Dante's swarthy fingers jerked over his friend's heart, fingers on the front of Griff's untucked shirt. One button opened under his fist. Another button. The whisper of Griff's ginger chest hair against his undershirt. Dante's hands were warm and shaking. Another button opened, and another, and another. Dante pulled the shirttails loose and then tugged the undershirt up to reveal his abdomen, his hard pectorals.

"You don't have to…."

Griff's arms felt like wet lead; he couldn't have moved them if he'd tried for fear he would crush Dante's tentative exploration of his skin. Dante was watching him, and he could feel himself blushing, right there in his firehouse in front of the scuffed lockers and a Penthouse calendar from 2007. His face and his chest felt like they were getting a second-degree sunburn in a concrete locker room at eleven o'clock at night.


Dante leaned over his pale torso, running a tan hand over the the whorls of cinnamon hair until his rosy nipples tightened. Dante chuckled.
Rating:
---