His ultimatum
Kayla Sutton faces a question no mother wants to face: what would you do to save your daughter? Broke and desperate, she siphons thousands from the company she works for to pay for her daughter's life-saving treatment, but when Gage Channing discovers her theft, she is shocked to learn that her domineering boss has no intention of turning her over to the police. Instead he issues an ultimatum--submit to him, or go to jail.
Enslaved by the devil

As her daughter's life hangs in the balance, Kayla must dig deep to find the strength to fully submit, to travel down the path of pain and pleasure. But when her past catches up to her, prompting a free fall into forbidden territory with a man she once loved, she knows her only recourse is to come clean about her transgression and beg her Master's forgiveness...only she never imagined he'd have such a horrifying punishment awaiting her.
Retribution isn't so black and white
Kayla Sutton thinks it's over. She now holds the leverage she believes will end her contract with her blackmailer, but Gage Channing isn't going down without a fight. He's turned the tables on her, cleverly making her submit under the guise of giving her a choice, and Kayla soon discovers that retribution isn't so black and white when everyone around her has secrets.
Includes:
ULTIMATUM
ENSLAVED
RETRIBUTION
NOTE TO READERS: THE DEVIL'S KISS TRILOGY is a novel with a BDSM edge that does NOT conform to safe, sane, and consensual practices. Intended for adult readers 18+ only. If you are easily offended by dark subject matter that pushes the boundaries, this story is probably not for you. Approximately 52,000 words.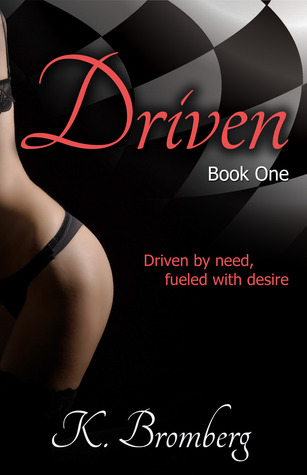 Rylee Thomas is used to being in control. But she's about to meet the one man that just might make her enjoy losing it…
I am the exception to the rule.
In a world full of willing women, I'm a challenge to the roguish and achingly handsome Colton Donavan. A man used to getting exactly what he wants in all aspects of life. He's the reckless bad boy constantly skating that razor thin edge toward out of control, on and off of the track.
Colton crashes into my life like a tornado: sapping my control, testing my vulnerabilities beyond their limits, and unintentionally penetrating the protective wall around my healing heart. Tearing apart the world I rebuilt so carefully with structure, predictability, and discipline.
I can't give him what he wants and he can't give me what I need. But after a glimpse beneath his refined exterior into the dark secrets of his damaged soul, can I bring myself to walk away?
Our sexual chemistry is undeniable. Our individual need for complete control is irrefutable. But when our worlds collide, is the chemistry enough to bring us together or will our untold secrets and battle of wills force us apart?

Liv Nelson has a history that spans a millennium. She is a thousand year old Vampire and she has everything a girl could want: a global empire, money, eternal youth and beauty, a car for every day of the week, and a wall full of shoes. But with the good comes the bad, and she realizes that even with eternal life she may not be able to escape the demons created by her tortured past.
Caught in a web of love and desire, she is torn between her three lovers with whom she could share forever. Constantine, her menacing sire that will stop at nothing to get what he wants; Devon, the fun-loving immortal she made that just wants everything to stay the same; and Cole, a handsome human actor who has also stolen her heart.
As she learns more about an ancient prophecy, she is the object of a shocking revelation, which brings with it an uncertain and unwanted future, will she make the right decision?
(Contains scenes of a graphic nature intended for adults only)
We don't know how long these books will remain for free on Amazon, so download today! Happy Reading, Fellow Readers! Have a great Friday.