Sometimes falling in love means letting go of the past…

Jeanella's confidence and trust in Max continues to grow, and life seems to be on track. Then Crystal decides to pursue a sexual harassment lawsuit, and Jeanella's world turns upside down. Once again, she wonders if she will ever be enough for Max. Jeanella is forced to make a decision; stay and fight for her man or leave him for good.

Becky's unexpected friendship with Matthew continues to blossom, as they try to define the boundaries of their relationship; but a one-night stand threatens to ruin it all. As Matthew's feelings for Becky grow, he's torn between guilt and heartache over his deceased fiancée. Can Becky break through his wall and help him heal?
Buy Links:
Amazon: http://amzn.to/1eHcAxE
Barnes & Noble: http://bit.ly/MDbbfh
Smashword: https://www.smashwords.com/books/view/406704
Goodreads https://www.goodreads.com/book/show/18969551-something-wonderful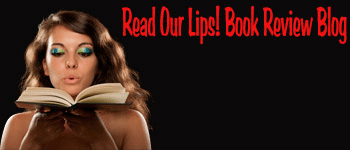 ONE
Matthew didn't even bother to look in the direction I pointed. He didn't seem interested at all.

"I'd rather stay here. I think you like me here too." With his eyes intentionally locked on mine, he took a big gulp of his drink, and EVER so slowly, licked away some that escaped with a long, seductive stroke of his tongue. Watching him made me quiver…EVERYWHERE. My face became as hot as my drink, and naughty thoughts rushed through my mind…I wanted to be the cup he just licked. Managing to snap out of my fixed trance I said hastily, "Fine. Suit yourself. I'm not going to talk to you." My eyes went straight to my laptop, but I was dying to ask him a question.

TWO
When he probed with more questions about what I looked for in query letters, I told him I liked romance novels and I basically looked for potential book boyfriends.

"Book boyfriends?" He chuckled out loud. As I watched, his chest moved to the rhythm of his laugh. "Really?" He took his last bite and chugged his coffee.

"Yes…really." I had already finished my plate since I was too nervous to talk.

"Is that like for people who can't get one in real life?" He was totally amused by this notion.

"No…silly," I giggled. "Readers read books to help them escape from the daily routine of life. Many of these romance books have a swoon-worthy, gorgeous guy with really nice abs and a six pack, who can deliver wild, hot sex." Just the thought alone made me turn red and I froze when he gave me a heated look. Then, his eyes concentrated on my lips, shifted to my breasts, then back up to my eyes when I said 'wild, hot sex.' I just described him and what he could potentially do.

Gravitating toward me, his eyes locked lustfully on mine. His lips were just inches away as they parted to speak and I didn't know how he got so close to me. "I would like to be your book boyfriend," he said with the hottest sound that could sing out of his lustrous, lick-able mouth. The puff of his breath on my lips sizzled way down to my sex. He reached out to my face, his thumb sensually sliding, feather light to touch my bottom lip with one long, slow stroke. As I watched his tongue glide over his bottom lip at the same time, I quivered beyond control.

Completely dumbfounded, I sat there staring at him and in my mind, I had already taken off my clothes for him. Blinking because that was all I could do, I wanted to say yes, but my pride and my head knew better and stopped me.

Suddenly, he broke his gaze and it felt like he had just dumped ice water over my head. "Is that what a book boyfriend would say and do?" he chuckled as he picked up our plates and took them to the kitchen.

What just happened? I was almost certain my face was deep red, because I felt it down to my toes.
THREE
Aaron suddenly stopped talking, looking over me. Feeling the warm sensation on my arm, I turned to the person who had put it there. Matthew's smile gave me fluttering tingles in my stomach, which pissed me off.

"Do you mind? I'm having fun." I nudged his hand off me.

Matthew glanced at the shot glasses, then back to me. At first, he narrowed his eyes at me disapprovingly, but then they became playful. "You like to do shots? You like to swallow?"

I twitched my brows. "Only ones that squirt in my mouth." I could not believe I'd said that, and from the expression on his face, neither could Matthew. His eyes sparkled with amusement, trying not to give me a grin, letting me know how much he liked my answer. I just couldn't help myself. A perverted question deserved a perverted answer.
Dream Cast:
Henry Cavill as Max
Chris Hemsworth as Matthew
Victoria Justice as Jenna
Amanda Seyfried as Becky
On Sale:

Mary Ting resides in Southern California with her husband and two children. She enjoys oil painting and making jewelry. Writing her first novel, Crossroads Saga, happened by chance. It was a way to grieve the death of her beloved grandmother, and inspired by a dream she once had as a young girl. When she started reading new adult novels, she fell in love with the genre. It was the reason she had to write one, Something Great. Why the pen name, M Clarke? She tours with Magic Johnson Foundation to promote literacy and her children's chapter book, No Bullies Allowed.
Follow Links:
Website: http://www.authormaryting.com/
Facebook: https://www.facebook.com/AuthorMaryTing
Goodreads: http://www.goodreads.com/author/show/7181038.M_Clarke
Blog: http://www.marytingbooks.blogspot.com/
Twitter @MaryTing https://twitter.com/MaryTing

Signed Books
(2) $10 Gift Cards
a Rafflecopter giveaway