Book Two in the Prescott Woods series.
There's passion smoldering at the bed and breakfast in Charade, but what will it take to fan the flames?
Dora Fontaine, the proprietress of Charade's only B&B, enjoys sharing her ultra-feminine home with guests. From the red Blaze roses in her garden to the frilly lace curtains and antique tea service in her kitchen, Bohemian Rhapsody is a girly-girl's dream come true. She's not immune to masculine charms, though, especially when a burly, bearded, wild man from the woods comes calling.
Lowell, oldest son of the Rossi clan, crashes into her life like a bull in a china shop. He's admired Dora from afar, but gets tongue-tied around the curvaceous beauty. Sparks are flying and romance is in the air, but someone from Prescott Woods seems determined to douse the fire.
As one of the Fair Folk, Lowell has access to the magic of Prescott Woods. He longs to share it with Dora, but she's got to agree to leave all that she's known before he can reveal the secrets of the woods. If he can control his temper and bend the rules just a bit, he just might create a love that will burn for a lifetime…
Reader Advisory: This book is best read in sequence as part of a series.

Double Review
My Review:
Beds and Blazes is the second book of the Prescott Woods series. We first met Lowell, a member of the Fair Folk, in the previous book of this series. He is the oldest Rossi brother and he was adamant about not wanting a human in his life. Well now it´s his turn to eat his words.
He falls for the gorgeous and very human innkeeper, Dora, and he´s tripping over his own feet trying to talk to her.
With the rule from his father that no one is to be turned into an immortal without knowing the truth and choosing it for themselves, Lowell´s hands are tied.

But then disaster strikes at the inn, and to save Dora and his future, he has to make a decision for her.
Beds and Blazes has it all: some smutty fluff, romance, gnomes, and suspense. It's a great, quick read I definitely recommend.
Rating: 4 Kisses

~~~~~~~~~~
My Review:
Lowell Rossi, a Fair Folk, never expected to be attracted to a human, much less Carmen's friend, Dora Fontaine. He loves watching her and can't get enough of her.
Dora Fontaine runs The Bohemian Rhapsody Bed & Breakfast(B&B) which she adores almost as much as belly dancing. Lowell introduces himself to Dora, not realizing he's already smitten with her. As Dora gets to know Lowell, strange accidents keep happening in and around her home which drives Lowell away, spitting angry and frustrated by this.
Dora tells Lowell to let it go and help her clean up the resulting mess. Lowell wants to tell Dora the truth about him and Prescott Woods, but finds he can't even speak the words needed or required either. Will Lowell come clean? Will Dora admit and share her feelings for Lowell? Who is causing these accidents? Your answers await you in Beds and Blazes.
~~~~~
Bed and Blazes is yet another wonderful addition to the Prescott Woods series. There were so many things I loved about it: the continuation of the characters, the backdrop, and gaining insight into Dora and Lowell's characters. Both are yummy characters with a deeply rich background. Bed and Blazes is also a quick read that's full of sexy steam that leaves you hot and bothered. Time to go search for hubby~Later ;)

Bed and Blazes features:
paranormal romance
erotic themes
oral sex
magic
suspense
fairies
shifter
alpha male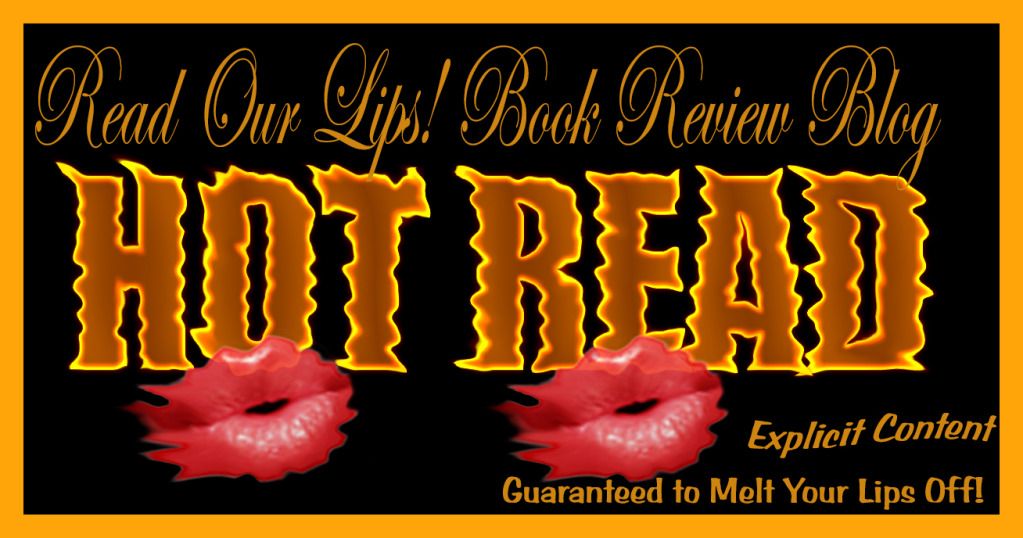 Rating: 4 Kisses


Bebe is giving away an E-book copy of Beds and Blazes. All you have to do to win is:
1) Follow us
2) Fill out the Rafflecopter
Good Luck! Contest Ends December 13, 2013.
a Rafflecopter giveaway
*book was provided to ROL! for review by author*