The novel opens with a hair-tingling scene, as two men kidnap Emely Donnovan, one of the wealthiest women in America, and bury her alive. What is behind this horrific crime?

Raised in a strict religious institution, Emely never knew her parents. Fearing a life of poverty, she starts up a small business that deals mainly with buying and selling stocks. Thanks to her extreme dedication and knowledge, the company grows over time into a major conglomerate. In her desire for ever greater financial security, this beautiful, ambitious CEO has accumulated a number of enemies.

But now she finds herself locked in the basement of a remote house in the middle of a forest, watched over by one of her captors who makes her buy and sell stocks for him so he can get rich. Her challenge to survive becomes even more complicated when Emely's captor falls in love with her. ...
My Review:

Only The Strongest Survive by Ian Fox brings forth to my mind a popular saying: When you cast a play in hell, you can't expect to get angels as actors.

All of the characters in the book are inherently flawed – none of them are perfect and they swim in a gray area where one minute you see them as a villain and in the next as a victim. As the story unfolds, we get flashbacks into their lives and the events that brought them to the present, further complicating them being pegged as being all good or evil.

First we meet Emely Donnovan who came from a humble background. Raised in an orphanage, she makes her mark on the world as an adult, when she discovers a love for the stock market and a knack to successfully predict outcomes that ensure a big profit for her clients. Fame and fortune quickly follows and everything Emely could ever dream of becomes a reality. However, as she acquires more, her moral values steadily decline, and it's not long before she employs some not-so-honest methods to ensure her success. With that kind of track record, it's not hard to believe she doesn't have much friends, and her love life is practically non-existent.

Next we meet Ronald Langdon, the son of a business man who owned a sporting goods store. When Ronald's father dies and he gains control of the company, unwise business decisions on Ronald's part bring his company to the brink. Emely sees an opportunity she can't resist and makes her move, becoming the majority shareholder and effectively taking his company from him. Hell bent on revenge, Ronald vows not to rest until he can put Emely in her place for taking what was his.

Then there's Ronald's younger brother John Langdon, who has lived in his brother's shadow all his life. Feeling inadequate and inferior to his brother, he always does what Ronald asks of him – without question. Desperate and lonely, he struggles to find a passion for life and often turns to alcohol to soothe the pain of his reality.

All three characters' destinies collide on a roadway where the brothers pull Emily over and kidnap her. Emely, thinking she can talk her way out her predicament, offers them money to let her go. Little does she know Ronald is not there for money; he is there to take her life. As Ronald sets to prepare Emely's fate, he leaves John in charge of her.

John is drunk, and being alone with a beautiful woman ignites his primal desires and he caves into his urges. But before John can come to grips on what is happening around him, his brother returns, ready to exact his revenge on Emely. Before anyone can think things clearly, the brothers drive Emely deep into the woods and bury her alive in a coffin, leaving her for dead.

The brothers go their separate ways, though John stays behind in a cabin his family owns in the woods nearby where Emely was buried. Now alone with his thoughts, Emely's beauty and promise of a new life with her money, make John experience an overwhelming sense of guilt and remorse. After debating things with himself, he sets out to try to rescue Emely, hoping to take her up on her offer of monetary compensation – $2 million worth.

Barely clinging to life, John unearths Emely and brings her back to his cabin where he cares for her until she recovers. Suddenly having someone to take care of fills John with a sense of purpose, and it's not long before he starts to have feelings for Emely.

Emely, finding herself trapped in basement, obeys John's every command – even working the stock market to increase the capital she handed over to him for her release. Determined this is her wake up call, she vows to do whatever it takes to survive. But when John confesses his love for her, Emely is put to the ultimate test of what she'll do to make it out alive.

Only The Strongest Survive will make you reflect on what you would do in a similar situation, and its gripping action will have you on the edge of your seat. Though the ending caught me entirely by surprise, and the non-consensual sex subject matter was tough at times to read, the story is compelling and will stay with you long after you read.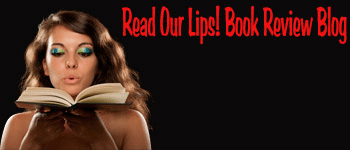 "Let me go! Please!" she shouted. Tears came to her eyes. "I'll pay you as much as you want."

"Of course you will. When the time's right."

"How much? I'll dial a number and in an hour you'll have the cash. Just let me go."

He went up some stairs and opened a door. The helpless Emely was still folded over his right shoulder.

"Let me go!"

"We're not interested in money," he said. He opened the door to a room and placed her on a metal bed.

"So what do you want? Tell me, please."

The man took no notice of her questions. He slowly removed the restraint from her left hand and fastened her right wrist to the metal frame of the bed. Then he did the same with her ankle, only this time he fastened her left leg.

"Why don't you answer? Please, tell me what you want from me," she said in a more demanding tone. She felt a prick in her right arm and realized she must have been given a sedative. "Why? No, please … stop!" she shouted as loud as she could.

As if unable to hear her, the man took off her shoes and put a soft pillow under her head.

She could feel a cold hand slip under her top and grab her breast. This was so unexpected that she stopped breathing for a moment. Oh no, I'll be raped! Her heart was beating like crazy. She was completely numb.

Then she felt his hand between her legs. "Please, let me go!" Tears were streaming from her eyes.

The man wiped her tears with a finger, laughed in a vulgar tone, and closed the door behind him.
"Good morning, Ms. Donnovan."

She jerked as if she had received a jolt of electricity. She had slept like a log. "What do you want from me?" she asked fearlessly. Her head was throbbing and she was parched. As she could not see anything, she opened and closed her eyes a few times and then remembered she was blindfolded.

"Let me introduce myself. My name is Ronald Langdon and this is my brother, John."

She frowned, trying to remember where she knew their names from.

The man deliberately waited a while and then said, "I see our names don't mean anything to you. What about the company, Spark Sports?"

She remembered instantly. She took such a deep breath that a sharp whistle emerged from her lungs.

"It's been nearly nine years since you took over our company," Ronald said.

She remembered it well. It had been a wonderful financial opportunity that was impossible to resist.

"Over thirty years ago our father opened a large store specializing in sports equipment. The store was so successful that soon he opened another one on the West Coast. Within a few years he became the owner of a chain of stores around the country," Ronald said. He paused, letting her think for a few moments. "Due to the company's fast growth and an urgent need for new capital, its structure had to change. My father turned it into a joint stock company and as the CEO he kept a 40 percent share, putting the other 60 percent on the market. That is how he acquired capital."

Emely was listening carefully. She knew exactly where this was leading and it made her feel sick.

"A sudden accident in which our father died put me and my brother at the head of the company." He looked at his brother with a proud smile. "We led it successfully for five years."

John, who was standing near him, added sharply, "Until we invested in a megalomaniac franchise, which turned out to bring nothing but loss. Our company got into serious trouble."

Ronald said, "We needed an enormous financial loan. We asked a number of banks, but none of them would lend us anything. There was nothing else to do but put a number of series B shares on the market."

Emely's throat tightened. She wanted to say something in her defense but was unable.

Ronald stepped toward her and told her with reproach in his voice, "And then you turned up. At an incredible speed you began to buy all the shares that were on the market, regardless of the price."

She could feel and smell his bad breath and had to hold her own breath.

"Within three weeks you bought most of the shares and became the majority holder!" He was shouting now, spraying saliva over her face.

"That's how the market works," she said, hissing. "Everyone has the right to buy shares—"

"You weren't satisfied with your own company," Ronald said. "You wanted more and more. Later we found out it was your slander that had stopped banks from giving us a loan."

"But you retained your share," she said in her defense. "You did sell it later, but—"
"Yes, we had the right to vote, but you took on the leadership. Of our company."

"Which is still doing good business," she had to add.

"You took something our family had struggled for. What right did you have?"

Emely was losing her temper. "But that's how the stock market works. The strongest wins. Everyone has to fight."

"What you're trying to say is that it's like nature. Only the strongest survive."

Emely did not know how to respond.

Ronald's face and neck glowed a deep pink. He said, "I'm afraid you won't survive, Ms. Donnovan."
* * * * *

---
Giveaway!

Snag your own copy of Ian Fox's, Only The Strongest Survive!All you have to do is:

1) Be a follower of our blog
2) Fill out the Rafflecopter
3)
Leave us a comment with your email

The more ways you follow us, the more chances you get to win! Hurry and enter today! Contest is open worldwide.
a Rafflecopter giveaway

*Book submitted to Read Our Lips! Book Review Blog for review by author.