Hello, Fellow Readers! Please join me in welcoming Jessica Scott, author of Until There Was You to the blog. Today, she'll let us in on a little bit about herself and on her new upcoming book, Until There Was You, the second installment of her Coming Home Series.
Check out my review of Because of You,
her first book of the Coming Home Series.
He plays by the rules, she's not afraid to break them. Now these two strong-willed army captains will prove that opposites attract . . .

A by-the-book captain with a West Point background, Captain Evan Loehr refuses to mix business with pleasure—except for an unguarded instance years ago when he succumbed to the deep sensuality of redheaded beauty Claire Montoya. From that moment on, though, Evan has been at odds with her, through two deployments to Iraq and back again. But when he is asked to train a team prepping for combat alongside Claire, battle-worn Evan is in for the fight of his life.
Strong, gutsy, and loyal, Captain Claire Montoya has worked hard to earn the rank on her chest. In Evan, Claire sees a rigid officer who puts the rules before everything else—including his people. When the mission forces them together, Claire soon discovers that there is more to Evan than meets the eye.


He's more than the rank on his chest; he's a man with dark secrets and deep longings. For all their differences, Evan and Claire share two crucial passions: their country and each other.
Thanks so much for having me at Read Our Lips! My name is Jessica Scott and I'm a career army officer, mother of two daughters, three cats, three dogs and two escape-artists hamsters, wife to a career NCO, and wrangler of all things stuffed and fluffy.
I have commanded two companies, served in Germany, Korea, Fort Hood and Iraq. Though I'm a terrible cook and an even worse housekeeper, I am; however, a pretty good shot with my assigned weapon. Somehow, my children are pretty well adjusted and my husband still loves me, despite burned water and a messy house.
I went to school back at Fort Benning with a couple that were constantly at each other's throats and they were my inspiration behind Evan and Claire. I remember thinking theirs would be an insane romance and well, the idea took hold! Five plus years later, we have a book.
I'm so thrilled to be chatting about Until There Was You, my next book that comes out next week on October 8, 2012.
One of the things I love about Evan & Claire's story is how deeply they fight their attraction to one another. They're both incredibly strong people and yet they're both so vulnerable. When writing their story, I had to figure out how to layer in their emotional issues into every aspect of their relationship.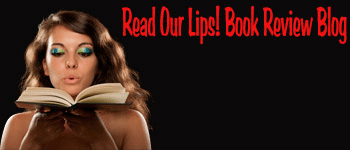 She stepped close, resting her hand on the rough fabric of his uniform. Right over the carved black lines covering his heart. "You don't get to set conditions here, Evan. It's already done."

"Neither do you. This isn't just about the army." His voice was quiet, but beneath the soft tone was a hard edge that cut straight through her. His words dripped across the skin of her throat, threatening to choke her. "Do you know why it bothers me so much that you'll fuck me, but you won't let me touch you?"

Claire swallowed the dryness in her mouth. She didn't want any painful revelations. She didn't want to psychoanalyze her trust issues or the fact that everyone in her life always let her down. He was hitting too close to the mark, striking at the core of her that she'd kept hidden from everyone, even Reza, her best friend. She opened her mouth to speak but he pressed his thumb to her lips. His skin was hot and rough, hard against her mouth.

"Because for the first time as an adult, I've met a woman who is strong and confident and gorgeous and she doesn't think she's worth the price of the uniform she wears. She's so invested in being a soldier, she doesn't think she's worth anything outside of her rank." Evan pushed against her, sliding his hand around her neck until his lips were a breath from her ear. Until his voice was so low she could barely hear him.

"You're better than what you'll let yourself be. You're more than the rank on your chest." He nuzzled her ear and she shivered violently with arousal and awareness. "I don't know what the war did to you, Claire, but you won't let anyone get close. Won't trust anyone."

"Since when do you care?" she whispered.

"Since I saw something different this week. Something special. But you know what else I saw? A woman who's afraid. Afraid to trust. Afraid to let her hair down." He threaded his fingers through her hair tightly. "You told me once you thought I was too uptight but the truth is, you're the one who never relaxes. You never trust anyone. And that's a hell of a way to live."
Claire uses her body as a way of keeping barriers up between them, even when they're doing the most intimate of acts. I love how Evan keeps breaking down her barriers, little by little, not by forcing her to accept his love but by waiting for her to come to him and accept the love he's willing to give. I hope you'll check out Until There Was You.
Here's the official excerpt!
UNTIL THERE WAS YOU by Jessica Scott, Excerpt
You can order UNTIL THERE WAS YOU at these ebookstores or wherever ebooks are sold! B & N | Amazon | Powell's| iBookstore
My next project is
Back To You
, the third installment which will close out this leg of the Coming Home Series. It is set to be released on September 9, 2013. I don't have a cover for it yet, but as soon as I do, I'll release it.

Follow Jessica Scott via her:

Website:
http://www.jessicascott.net
Facebook:
http://www.facebook.com/jessicascottauthor
Twitter:
http://www.twitter.com/jessicascott09
Goodreads: http://www.goodreads.com/author/show/5131118.Jessica_Scott

---

Enter today for a chance to win Jessica Scott's new book, Until There Was You today! All you have to do is:
1) Follow us
2) Fill out the Rafflecopter
Don't miss your chance to snag this amazing book! Good luck!
a Rafflecopter giveaway