I, like everyone else who uses Feedburner, have noticed that for the past couple of days my feed count has dropped to ZERO. I didn't want to panic, as this sort of thing has happened before, and I thought it would fix itself soon. As a matter of fact, when you go to Feedburner.google.com we are informed our feed count dropping to zero is a known issue and we are led to believe the problem is being worked on.
But then there's talk of Feedburner APIs being dropped for good on October 20. What is a Feedburner API? Who knows? I couldn't make heads or tails of it; the only thing I gathered from the article was 'something' was being changed and then discarded in the coming month.
So, what does this mean? Well, I'm not entirely sure, but a lot of blogs I subscribe to are jumping the Feedburner ship and changing over to Feedcat.net. Being proactive, I started an account with Feedcat as well, since I'm unsure of what's in store for Feedburner.
It's commonplace when you change from one system to another there will be changes, so I'm trying to figure things out, such as: seeing if I can control what time of day I want my feed email to be sent out, and what other options I can make use of.
Feedburner is still sending out a feed email every time I post, the next day at 7am EST time, so at least that service is still up, but I have to wonder, for how long? I realize asking you, Fellow Readers, to re-subscribe to our blog feed is an inconvenience, and I apologize for that.
As of right now, I've implemented a Feedcat.net sign-up feature into the blog, but I've also left Feedburner up as well. I guess I'm hoping beyond hope things get resolved soon for Feedburner and I won't have to make a mass exodus to another service. I guess we'll all know by October 20 what the true fate of Feedburner will be, but if you want to be proactive like me, feel free to re-subscribe to our blog via Feedcat.net.
You'll probably get 2 feed emails (until you unsubscribe from the other, or until the service goes down (if it does)), so just letting you know ahead of time what to expect.
---
How do you subscribe via email with Feedcat.net?
Step 1: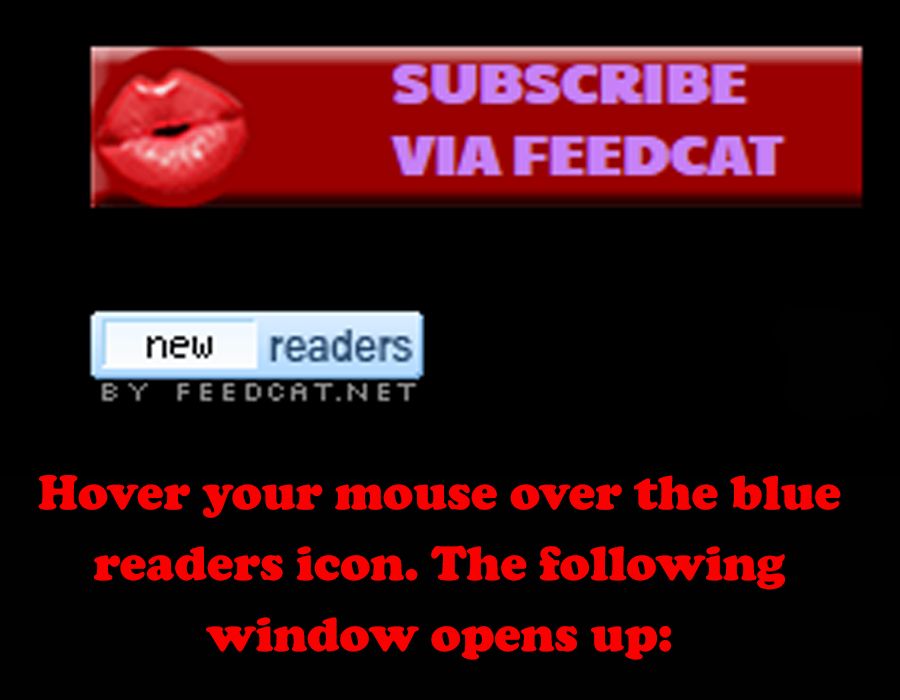 Step 2: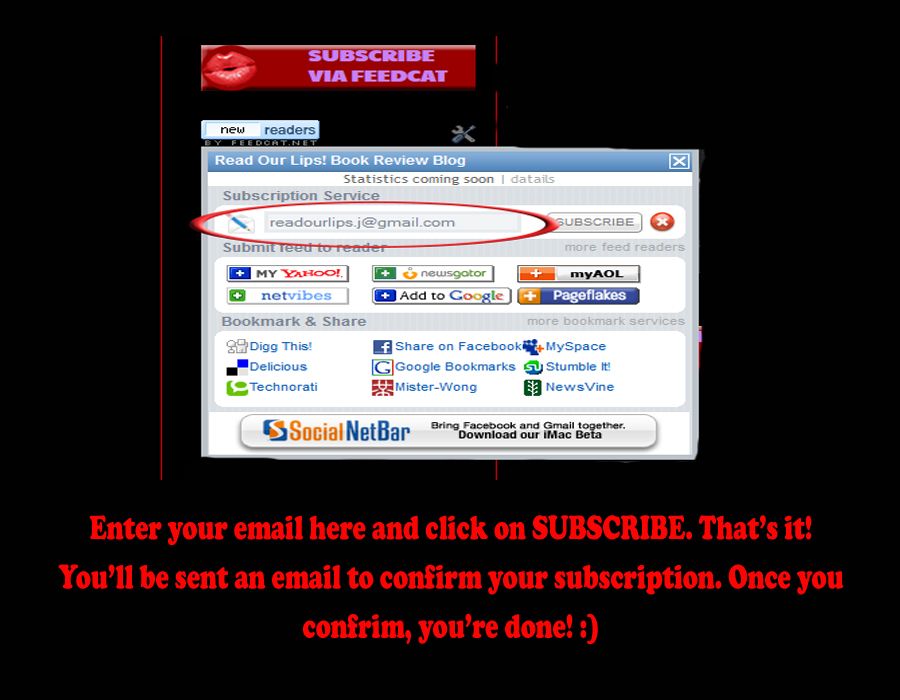 ---
UPDATE
for Fellow Bloggers!
Before I started typing this post, I emailed Feedcat.net and asked them if we had control of what time of day to send out our feed emails as I couldn't find where those options were located on Feedcat.net.
They were super fast in getting back to me (Wow! Love fast customer service!) This is the response I got back from Wally Baker:
Hi,

Sorry but we don't offer this service yet.

We are beginning a total revamp of Feedcat starting Monday but it may be as long as a few months until we provide email subscription service.

Thanks.

W-
So, as you can see, Feedcat.net is going through a revamp as well.
I'll keep both options open and see what is to become of either system. One thing is for certain – uncertainty sucks! LOL