They say admission is the first step towards recovery, and let me tell you, Fellow Readers, I have it bad . . . for book covers! LOL Sometimes I don't even read the synopsis, all I have to do is see the cover and it's instant:


L U S T!!!!
I have to have that book and rush to get it! Does this happen to you, or is it just me? Here are a few covers I can't get enough of!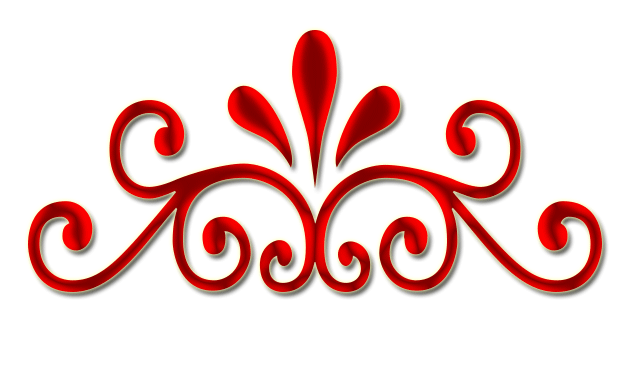 A Stroke of Dumb Luck by Shiloh Walker
When a teenaged girl goes missing, her mother calls Kit Colbana, scion of an ancient line of warriors -- unfortunately, Kit's heritage doesn't impress the local wererats much.

They're determined to make the girl one of their own, and Kit is going to need a big sword, a bright flashlight, and a helpful vampire to get her back.

Read this for free at Shiloh Walker's Blog.
---
Blood Law (Blood Moon Rising #1) by Karin Tabke
A captivating paranormal from a rising voice in erotic romance.

As undisputed Alpha, Rafael must choose a life mate to preserve the dominance of his Lycan pack. He never suspected his mate would be a human, the same wounded girl-woman he seduced from the brink of death.


Falon is a dangerous combination of Lycan and Slayer-bred to destroy his kind. She's also a mesmerizing beauty whose sensuality tempts the warrior to take risks. Surrendering to their primal heat could destroy them both...for a vengeful foe awaits to take what is rightfully his by Blood Law.
---
Bloodright (Blood Moon Rising #2) by Karin Tabke
The coming of the Blood Moon will lead two Lycan packs into war, spur two rival brothers into conflict, and spark an act of vengeance so evil that its effects will be felt for generations.

One woman stands at the center of it all...

After years of waiting, the Blood Law is at last avenged. Lycan Alpha Lucien Mondragon takes revenge on his brother, Rafael. Lucien is poised to slay Rafael's life mate, the Lycan/Slayer half-breed Falon- but cannot complete the kill. For Falon's mystical powers and fiery nature awaken a heart Lucien thought long dead. Instead of ending her life, Lucien defiantly marks Falon as his own, tormenting his brother to insanity and spurning Rafael's blood thirst for his own revenge.

Though terrified by the savage Lucien, Falon finds herself inexplicably drawn to his primal rage and strength by a desire she cannot resist. Torn between the true love she has for Rafael and the burning hunger she holds for Lucien, Falon knows that the will of her heart will lead her to her destined life mate. But it may also doom the Alpha brothers-and the Lycan race-to extinction...
---
Where There's Smoke by Karen Kelley
The Devil Went Down to Texas...

Sexy wannabe demon Destiny Carter has pissed off the people downstairs and has been kicked out of hell.

Now she's in Ft. Worth, Texas with one week to corrupt a soul. Or else.

Lookin' For Just One Soul to Steal...

When smokin' hot Destiny strolls into the Stompin' Ground bar in a slinky red dress, she has a feeling her assignment might not be so bad. The cowboy at the bar looks pretty darn delciious and oh–so–corruptible.

But Chance Bellew is no ordinary cowboy, and Destiny gets away more than she bargained for when she rubs up against the sexy dark angel perched on a barstool like sin just waiting to happen...
---
Iron Wyrm Affair by Lilith Crow
Emma Bannon, forensic sorceress in the service of the Empire, has a mission: to protect Archibald Clare, a failed, unregistered mentath. His skills of deduction are legendary, and her own sorcery is not inconsiderable. It doesn't help much that they barely tolerate each other, or that Bannon's Shield, Mikal, might just be a traitor himself. Or that the conspiracy killing registered mentaths and sorcerers alike will just as likely kill them as seduce them into treachery toward their Queen.


In an alternate London where illogical magic has turned the Industrial Revolution on its head, Bannon and Clare now face hostility, treason, cannon fire, black sorcery, and the problem of reliably finding hansom cabs.
The game is afoot..
---
Vampire Mine(Love at Stake #10) by Kerrelyn Sparks
Nothing on earth can make this vampire fall in love . . .

After 499 years of existence, Connor Buchanan has arrived at an inescapable conclusion: he is a cold-hearted SOB. He's been watching his friends—those poor romantic fools—plummet off the cliff into love like a dazed herd of sheep. But not Connor. He knows that love leads to nothing but heartache.

Until Marielle . . .

She is an angel cast down from heaven for disobedience. Trapped in mortal form, she finds a protector in Connor, a Scottish vampire haunted by a dark past. Marielle hopes to heal his broken heart and earn her way back home, but suddenly she has these . . . feelings. This strange yet pleasant physical yearning—for a vampire! Is this the work of a demon luring her into hell, or has this angel found heavenly bliss?
---
As You Wish (Time of Transition #2) by Gabi Stevens
Born into a magical family, Reggie Scott is content to live out her life as a normal human until the moment she's informed that she's a newly appointed fairy godmother. Left struggling to deal with powers the never thought she'd have, Reggie faces a curse, a plot to overthrow the Arcani, and an entirely too enthusiastic mother—all in a matter of days.


Jonathan Bastion is a man of power and wealth—and a dangerous secret. He desperately hopes that Reggie's new powers will hold the answer to his problem and he isn't above using her to achieve his goals. What he doesn't expect is how much Reggie will affect him. Her honor, her honesty, and her strength quickly make cracks in his ruthless exterior.


As danger from the Arcani swirls around them both, Jonathan realizes that what was once a ploy to get Reggie to assist him has become a battle to keep her safe and protected…in his arms.
---
Cherished by Maya Banks & Lauren Dane
Exiled by Maya Banks…Enticed to the island paradise where an enigmatic prince is living in exile, beautiful, virginal Talia is introduced to a world of forbidden pleasure where the prince's every whim is fulfilled and her fantasies are rendered in exquisite detail. But when the prince is summoned back to fulfill his duty to his struggling country, reality is thrust upon Talia all too soon. She returns home, heartbroken, convinced she was a passing fancy for an idle ruler and his most trusted men. Until the day they arrive on her doorstep, determined to have her back where she belongs.
|
Sway by Lauren Dane…Levi Warner is an established, older man—wealthy, powerful, and above all, respectable. Then Levi meets Daisy, an uninhibited 24-year-old dance instructor and artist, not exactly the kind of woman Levi is accustomed to. But the young, free spirit, brings out something in him he only experienced in fantasies. When their scorching affair turns into something unexpectedly deeper, Levi finds himself torn between preserving his reputation, and exploring a wilder and much more satisfying kind of life.
---
For My Master by Suz deMello
Agent Kathie Belmont has long lusted after her boss, Ross Guerrero, but has never plucked up the courage even to flirt with him. Could he be the strong but tender master she craves?

Ross wants Kathie in his life—and on her knees. But the constraints of their jobs with an ultra-secret U.S. security agency have come between them.

Until the sadistic drug-trafficker El Silencio is tempted into a deal with Ross' undercover persona—a deal that will go down at a BDSM party. With Kathie disguised as his sex slave, Ross sets out to bring down the criminal gang, and perhaps tempt Kathie into performing her role for the long run.

Note: This book contains scenes of ménage and F/F intimacy.
---
Hope I can get past the pretty covers
and actually read these books!