Here's what's coming
up on our blog!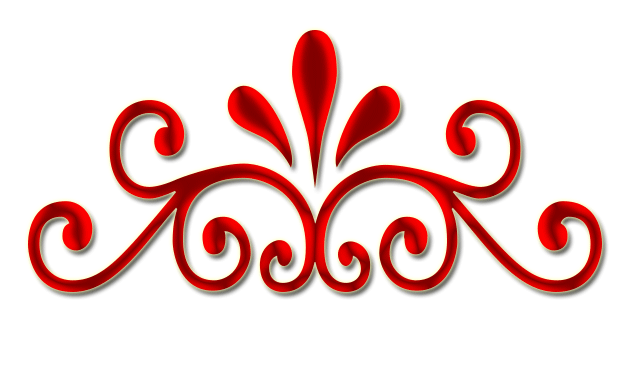 A Little More Scandal by Carrie Lofty
Rising star Carrie Lofty, author of Flawless and Starlight, continues her Christies family saga with A Little More Scandal, a sensual eBook novella featuring William Christie and the woman who steals his heart.

Self-made industrialist Sir William Christie tempts the scorn of London society by attempting to seduce Catrin Jones, a modest but opinionated battlefield nurse who earned notoriety after surviving a naval shipwreck. His ambition to secure her exclusive story is part of his latest business plan, while her intention is to marry well before her moment of fame expires. With respectability, wealth, and security at stake, they must decide whether love is worth embracing just a little more scandal...
---
Butterfly by Kathryn Harvey
BOOK ONE OF THE BUTTERFLY TRILOGY
From New York Times bestselling author Kathryn Harvey comes an arousing, passionate story of three women's hidden desires and the place called Butterfly, where dreams are kept and where fantasies come to life.

Above an exclusive men's store on Rodeo Drive there is a private club called Butterfly, where women are free to act out their secret erotic fantasies. Only the most beautiful and powerful women in Beverly Hills are invited to join: Jessica, a lawyer who longs for the days when men were men, and women dressed to please them; Trudie, a builder who wants a man who will challenge her—all of her—with no holds barred; and Linda, a surgeon, who uses masks to unmask the desires she hides even from herself.

But the most mysterious of them all is the woman who created Butterfly. She has changed her name, her accent, even her face to hide her true identity. And now she is about to reveal everything to realize the dream that has driven her since childhood—the secret obsession that will carry her beyond ecstasy, or destroy her and everyone around her.

Hurry and snag your copy today – it's on sale for $1.29 on Kindle & Nook for a limited time. Don't miss out!
---
Impulse by Moira Rogers
Sera Sinclaire is a New Orleans rarity: a submissive coyote trapped in a town overrun by dominant shapeshifters. Worse, she lacks the willpower to deny the alphas-in-shining-armor who need her soothing presence, even when their protectiveness threatens to crush her hard-won self-reliance.
The only shifter she doesn't want to push away is Julio Mendoza, a wolf so dominant he's earned a place on the Southeast council.
Julio doesn't have the luxury of indulging in the vacation his psychic shrink insists he needs. He can't turn his back on responsibilities he's beginning to wish he'd never shouldered. When an obsessive ex endangers Sera, though, instinct drives him to get her out of town. Watching her come to life outside the city makes him feel like he's finally done something right, and her touch ignites desire he doesn't want to ignore.
But soon, light-hearted flirting becomes a dangerous game of seduction, where every day spent falling into each other is another day avoiding the truth. Sera's ex isn't the only one who'd disapprove of their relationship. There are wolves who would kill to get Sera out of Julio's life--starting with his own blood kin.
Warning: Contains endless summer road trips, family drama, redneck werewolves, sexual power games and a taboo love affair between a submissive coyote who's among the last of her kind and a dominant wolf who loves his heroine's ass. Literally.
---
Once Burned by Janiene Frost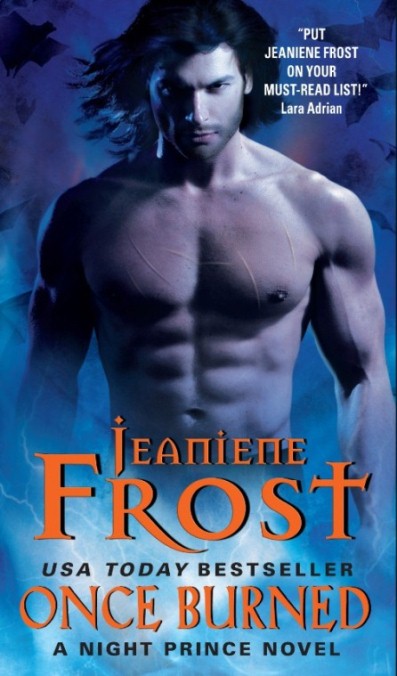 After a tragic accident scarred her body and destroyed her dreams, Leila never imagined that the worst was still to come: terrifying powers that let her channel electricity and learn a person's darkest secrets through a single touch. Leila is doomed to a life of solitude...until creatures of the night kidnap her, forcing her to reach out with a telepathic distress call to the world's most infamous vampire...

Vlad Tepesh inspired the greatest vampire legend of all--but whatever you do, don't call him Dracula. Vlad's ability to control fire makes him one of the most feared vampires in existence, but his enemies have found a new weapon against him - a beautiful mortal with powers to match his own. When Vlad and Leila meet, however, passion ignites between them, threatening to consume them both. It will take everything that they are to stop an enemy intent on bringing them down in flames.
Plus – we've got some Quickie Reviews by our one and only Quickie Queen – Linda




AND if that wasn't enough, we're all set to start reviewing The Drake's Rakes Series by Eileen Dreyer!
But you know that's not all – we've got some upcoming interviews,
contests, and giveaways as well.
Don't miss out on the fun – follow us today!