Meet three men without boundaries, hell-bent on satisfying their deepest desires--and those of the women who drive them wild. . .

The Howling by Erin McCarthy
When Liv Lugaru's boyfriend Sebastian disappears, she finds comfort in his brother's arms. But Sebastian is much closer than Liv realizes. . .and he'll stop at nothing to protect her from the feral danger that comes alive only when she sleeps. . .

Smoke On The Water by Bianca D'Arc.
In the misty fog of a lakefront village, zombies are roaming wild--and zombie hunter John Petit must stop the carnage. John is also fighting a different kind of battle: a forbidden passion for his new partner, Donna. With her help, killing zombies is a walk in the park, but keeping his desire in check is making him sweat. . .

Redeeming The Wizard by Jennifer Lyon
Gage Remington was once a powerful wizard; now he's a recluse who keeps the world at bay. But when Mira Tate arrives at Gage's door, she stirs in him an attraction he can't deny. Soon, Gage will risk everything to keep Mira close--even the secret that may be his ruin. . .
My Quickie Review:
The Beast Within features three short stories, all showcasing males a little more than human.
In Erin McCarthy´s The Howling, Liv was played for a fool, deserted and robbed of all her money by the man she loved. His brother steps up, saves the day, and comforts her. In return, she finds herself accepting a marriage proposal. But something just doesn´t feel right. This is a great sexxy read featuring werewolves.
In Bianca D'arc´s Smoke on the Water, Donna, a civilian immune to the zombie disease, teams up with an ex-military soldier, John, who is going undercover to explore a threat of zombies. It was an okay read, but it wasn't as great as I´m used to from Bianca D'arc.
In Jennifer Lyon´s Redeeming the Wizard, Mira, a magic-blind mortal, is seeking help from the Wizard of Raven Mist, Gage. He is the one who´s responsible for the death of her parents, but at the same time the only one capable of saving her Grams now that she´s been kidnapped. It was a great, sexxy read, featuring a Wizard with markings *rawr*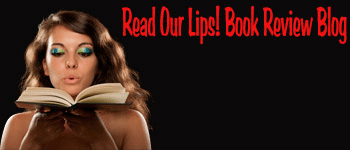 Sebastian was overwhelmed as he watched Liv moving over him. Sensations both physical and emotional were assaulting him, the beauty of her body arching, the unleashing of all his love for her, the spike of desire with each stroke of her hand, all mixing together in a delicious slow motion.

Each touch, each lick, each second, mattered, an intense appreciation for everything that he had just found again after suffering the agony of loneliness for the last six months. "You're amazing," he told her, resting his hands on her head, the silken tresses of her soft hair surrounding his fingers.

He meant the words to encapsulate everything, the way she was caring and giving, the way she loved him, the way she made him laugh, her beauty, the way she was taking him deep inside her mouth right at that very moment.

It was all amazing. She was amazing. The strokes got a little faster, his cock slick from her tongue and her mouth, her hand gripping him tightly, each squeeze, each slide, driving him further into ecstasy. He fought the urge to close his eyes. He wanted to watch her, wanted to see himself disappearing between her lips over and over, wanted to see the curve of her ass moving forward and back with each suck, wanted to admire her hourglass shape.

His body was tight and throbbing and he knew he would come if he waited much longer. But it felt so good, so hot and right, and he pushed it, one more slide of her tongue, one more deep pull where nearly every inch of his cock was covered by her slick warm mouth.

Then grabbing every ounce of willpower he possessed, Sebastian pulled back, pushing Liv's head away from him, shuddering at the pleasure and the loss. He had been right there, and he needed a second to get it under control.

Liv was breathing hard, her lips swollen and shiny with moisture, her breasts tempting little mounds right in front of him.

He palmed both of them, squeezing her firm smooth flesh, skimming his thumbs across her nipples. She sighed, eyes half closed in a sexy slumberous look that nearly undid him. He swung his legs over the side of the bed and told her, "Come here."

"Where?" She didn't look like she had a clue what he was suggesting, but she also looked perfectly open to anything he might suggest.

"On my lap."
---
Rating: