Rising star Carrie Lofty, author of Flawless and Starlight, continues her Christies family saga with A Little More Scandal, a sensual eBook novella featuring William Christie and the woman who steals his heart.

Self-made industrialist Sir William Christie tempts the scorn of London society by attempting to seduce Catrin Jones, a modest but opinionated battlefield nurse who earned notoriety after surviving a naval shipwreck.

His ambition to secure her exclusive story is part of his latest business plan, while her intention is to marry well before her moment of fame expires. With respectability, wealth, and security at stake, they must decide whether love is worth embracing just a little more scandal...
My Review:
In London, July 1856, widower William Christie, a self-made wealthy man finds himself at a party. One of the invited guests is Catrin Jones, a modest nurse who is the toast of the town as the only survivor of a naval shipwreck.
Everyone wants to find out the details of her story, especially William who is about to buy the local failing newspaper. A story like Catrin's would definitely jumpstart sales, but Catrin's dead set on not revealing a word to anyone on the true nature of her survival.
William pursues her, only to find Catrin's secret comes with a price – she will tell him a story for his newspaper if William marries her. With rumors and speculations of her time at sea escalating to dangerous levels among London's high society, Catrin will stop at nothing to show William she is his match in every single way before her welcome runs out. Will William agree to Catrin's terms, and take a chance at love mixed with a little more scandal?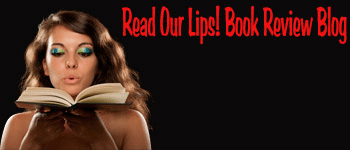 She stood framed by the doorway, her hands clasped at her waist. Although she did not appear afraid, neither did she rush to stand beside him. He found himself drawn to her deliberate nature, which was tempered by a calm he could never possess.

"Shut and lock the door, if you would," he said.

"You assume I wish to be closed in with you."

"I do."

Miss Jones—no, Catrin. Such a well-suited name for a little Welsh luminary. Memorable and melodic, just like her lilting accent. She lifted her chin. Her gaze fell to his unfurled cravat and the empty buttonholes. Such quiet observations, as if she gathered in as many details about the world as did he—the necessities of preserving oneself amid volatile company.

She revealed a sweet, supple smile that barely curved her lovely mouth. Christ, he was completely in the dark. Any number of paths extended from that moment. Walk out. Laugh and tease. Lift her skirts. She could choose any one of them, or another thousand his mind hadn't yet dared.

Instead, she did just as he suggested. Turned. Shut the door. Flipped the lock. The thrill of a silent, powerful victory streaked across his chest. The press of his engorged cock against his trouser placket would not be ignored. William knew he was being played, thoroughly and competitively, and yet his only notion was to see how far she would go.

He extended his hand.

Catrin took a single footstep toward him. Another rush. Pure power. That she kept walking nearer, each movement more assured than the last, made his blood beat with a deep, wicked pulse. She was bold. Indecently bold. Considering how much he enjoyed when people backed down from his opinions, he should have been displeased to confront a woman so determined to honor a mind of her own.

He was anything but.

Although she still kept her hands folded at her waist, as tidily as the rest of her, she never broke eye contact. "We shouldn't be here."

"And yet . . . ?"

"And yet here we are."

She took his hand. Ah, but those gloves would be the first to go. Skin to skin. Suddenly he had very little else in mind.
Rating:

*Book was provided to Read Our Lips!
Book Review Blog for review by author*
---

Snag your copy of the next book in this series: Flawless.
A passion this seductive is more precious than diamonds. . . .

Sir William Christie, ruthless tycoon and notorious ladies' man, is dead. Now his four grown children have gathered for the reading of his will. What lies in store for stepsiblings Vivienne, Alexander, and twins Gareth and Gwyneth? Stunning challenges that will test their fortitude across a royal empire . . . and lead them to the marvelously passionate adventures of their lives.

Lady Vivienne Bancroft fled England for New York, hoping to shed the confines of her arranged marriage to unrepentant rogue Miles Durham, Viscount Bancroft--though she never forgot the fiery desire he unleashed with his slightest touch. And when the gambling man arrives on her doorstep for a little sensual revenge for her desertion, he is met with Vivienne's dilemma: She must earn her father's inheritance by profitably running a diamond business worth millions in colonial South Africa. Swept together in an exotic undertaking filled with heated passion and hungry temptation, will Vivienne and Miles discover that the marriage vows they once made are the greatest snare--or the most treasured reward?

All you have to do is
1) Follow us
2) Fill out the Rafflecopter
3) Leave us a comment with your follow method
Contest ends July 11, 2012. Good luck!
a Rafflecopter giveaway