Like any sensible girl, Cassie tries to avoid vampires. But when the bloodsucking Mafioso she escaped three years ago finds Cassie again with revenge in mind, she's forced to turn to the vampire Senate for protection.The undead senators won't help her for nothing, and Cassie finds herself working with one of their most powerful members, a dangerously seductive master vampire- and the price he demands may be more than Cassie is willing to pay.

Kristine Huntley:
Copyright © American Library Association. All rights reserved:

Cassandra Palmer has been in hiding for three years since she escaped Antonio, the master vampire who raised her after he had her parents killed when she was only four. A gifted clairvoyant, Cassandra was Antonio's useful tool until she discovered his complicity in her parents' deaths and fled his estate.
Tony has finally caught up with her, but he isn't the only one. The vampire senate is after her, too, and they've sent sexy vampire Tomas, who insinuated himself into her life by pretending to be an abused runaway, to watch over her. After Cassie and Tomas are attacked, he brings her to the senate. There she learns that the mages are gunning for her, too, as is the powerful vampire Rasputin, who is gearing up to challenge the senate. Cassie is in a race against time to save her own life and find out why so many want her dead. Exciting and inventive, with definite series potential.
My Quickie Review:
I loved this first book in the Cassandra Palmer Series! =) Author, Karen Chance crafts a world with magic, Mages, vampires, and werewolves, among others. There´s a whole new factor added with the element of time travel that could progress in so many ways.
Chance incorporates a lot of known facts and sets the scene for a lot of action. I'll love to read more about Cassie. She´s a heroine with a backbone who doesn't need to be rescued all the time. Just love how capable she is – reminds me a lot of Rachel Morgan in how she saves herself. Can´t wait to start the next book and see what´s in her future.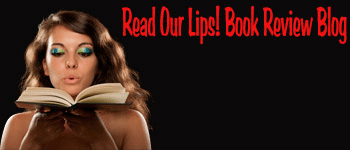 "Cassie, look at me."

I fought him, knowing from childhood that looking a vampire directly in the eyes made it easier for him to control you, but everyone ignored us, I guess under the assumption that I was just a lousy dancer.

Unlike the legends, his body felt warm against mine and as smooth as muscled satin, but he may as well have been carved of steel for all the hope I had of breaking his hold. My pulse sped up and I thought I would faint when he bent his head and I felt lips trailing over my neck. I think my heart actually stopped as he delicately kissed the skin as if tasting the pulse under the surface. I felt like my blood could sense him; that it moved slower and thicker in my veins, waiting for him to set it free. I broke into a sweat that had nothing to do with the heat of so many bodies crowded into a small place. Was he going to kill me right there, in front of a couple of hundred witnesses?

I should have known something like this was going to happen. Every time I trusted someone they betrayed me; every time I loved someone, they died. Since he was already dead, I guessed the pattern held true.
* * * * *
Rating: