To most people, Hawaii's crystal blue shores are an inviting opportunity to escape reality. But for Lana Rodriguez, who grew up there, the picture-perfect vacation getaway disguises the bitter truths she escaped years ago, and not without some emotional scars. Now a successful blues singer, Lana's returning to Waikiki to control her own destiny, with a bold defiance when it comes to men, romance, and sex.


A local celebrity, businessman, and island god, Jason Koa is every woman's dream-but for Lana, it's not love at first sight. Though their start is rocky, they can't deny the passions they arouse in each other. Jason decides it's time to show Lana who makes the rules on this island-and in the bedroom. But will Jason's attempt at breaking Lana's shell reveal secrets that neither are prepared to face, or will they allow themselves to get swept away by a tidal wave of desire?
My Review
Woohoo! This book has A LOT of sex! Coming from me, that's saying something! It's the kind of book that you can not only polish your pearl to, you can polish a string of pearls to. But wait! I'm getting ahead of myself. I was just so excited. Ok, deep breath. *fans herself*
We start the book by meeting Lana Rodriguez. New Yorker, Blues Singer, damaged by childhood, Queen Bitch when she wants to be, Lana. She and her best friend and personal assistant, go to Hawaii to help Melanie get over a difficult divorce and custody battle. When the BFF's go for surf lessons and we get to meet Jason Koa. Olympic Swimmer, Surf Champion, Entrepreneur, heir to quite a fortune, Jason.
From the beginning, Lana and Jason have a volatile relationship. Sparks fly in every way imaginable. At their first meeting, Jason is late for the surf lesson that he's supposed to be instructing and when Lana goes to find him, she finds him in la flagrante delicto with a curvy blonde. That doesn't stop her from giving him a piece of her mind, with the blonde's hand still down his pants. Lana's got moxy, and then some.
Eventually, these two get to release some of that explosive energy between the sheets. Or should I say up against a dresser. Later, when Lana seeks out Jason for another go-round, he agrees with conditions. He gets her for 24 hours. His rules. On his house boat (which is really a floating pleasure palace, let's just call it what it is). Lana agrees, but she has tried and true defense mechanisms that give Jason a run for his money.
Once they get to the boat, we learn that Jason is a true sexual dominant, but not in the traditional sense. He doesn't wear leathers, or make her call him "Master", but he does do just about everything else. This man should teach a workshop on creative sex. I'd say they only have conventional 'insert Tab A into slot B' about 30% of the time. The rest of the time, we get to see backdoor play or fleshy pocket lovin' or some sweet kisses in all the pink spots. It is positively combustible.
There are trials and tribulations in the path of these two lovebirds, like a sex scandal, Lana's painful childhood and Jason's inability to dial it back a notch sometimes when it comes to Lana. Which is a recipe for a really sexy, sophisticated read. I would definitely recommend this book.
What I liked about Paradise Rules
1. Lana challenges Jason in a way he's never been before. Sexually and otherwise. The reader reaps the benefit.
Jason has two toy drawers. And he opens them often.
I could really feel that paradise that is Hawaii. The author did the natural beauty justice.
Jason helps Lana overcome a longtime fear.
The 'I can't wait another minute to be inside you' sex.
Jason's boat. I wanna go!
The peripheral characters. Lily, Harold, Melanie, Manuel, lil' Lil and Kelly. I hope the author plans a sequel. She did too good a job describing all of these people for me not to care about them.
The scene where Jason drowns Lana in leis. It is decadent and sumptuous. It's going on my 'Scenes I'd like to re-create' list!
I now have the knowledge that a boat's ladder can be used in many creative ways.
The romantic side of Jason.
It was just so hot! Sex, sex and more sex!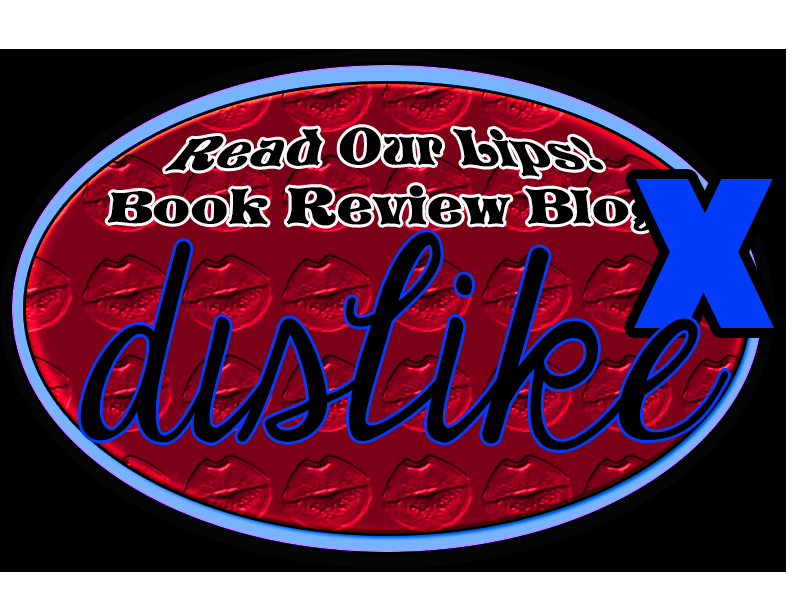 What I didn't like about Paradise Rules
I was upset that there were times when safe sex wasn't practiced. Especially since the first time Lana meets Jason, he's getting it on with someone else. Usually, it wouldn't bother me, but just that circumstance made it oogey.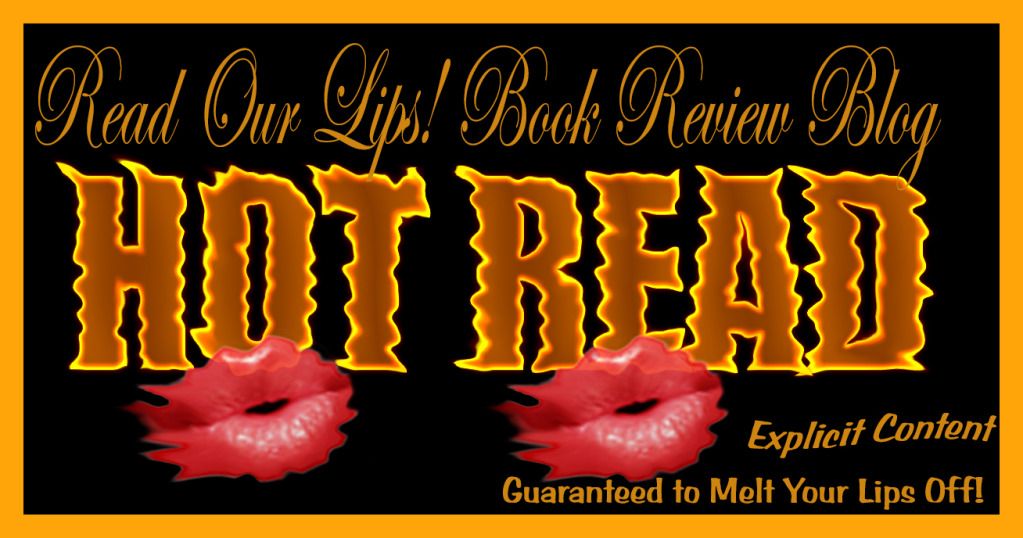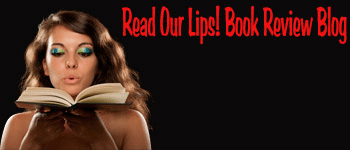 Five minutes later, after he was satisfied that Melanie had the basics of paddling, kneeling, positioning herself in a standing position in the center of the board, and falling in the safest way, he suggested that she go and pick out a board from the beginner rack he kept on the beach.

He gave Melanie's silent friend a bland look. "You're up."

"I don't need instruction on the basics."

"Is that right?" he asked mockingly.

He glanced down over her. He had to admit she had the body of an athlete. It wouldn't surprise him if she knew exactly what she was doing. He'd immediately taken note of the casual manner in which she took off her sundress earlier in his shop. She wasas used to baring her body as the female swimmers he knew—as most native Hawaiians, for that matter.

He hated to admit it, but she had excellent reason to be comfortable stripping down in public. She had a jaw-dropping body—strong and supple, but soft and feminine, too. And even though she wasn't tanned, her smooth skin held a golden hue that promised to soak up the sun thirstily. If she stayed on the island for two weeks, she'd probably be ready to contend in a Miss Hawaiian Tropic contest.

"I'll be the one to decide whether or not you need instruction. Get up on the board, and show me the basics."

Her muscles stiffened. For a second, he thought she'd refuse, which would be fine by him. He'd be more than happy to leave her on the beach.

She surprised him by stepping up on the board, however. He stopped her with a hand on her elbow when she started to go lie down on her belly.

"Take off the hat and glasses."

She started. Despite her frigid nature, her skin felt warm and satiny beneath his appreciative fingers.

"Why? What difference does it make?"

"I like to be able to look into the eyes of my students. Got a problem with that?"

He felt her stare on him from behind the dark glasses.

"Look, Waikiki isn't Waimea in March—or even Sandy for that matter," he said, referring to a few Oahu advanced surfer beaches. "But it ain't the wave pool at the water park, either, lady. Those waves can pound the hell out of you. If you don't do what I say, it can be dangerous. Call me an ass, but I tend to like to know what I'm dealing with before I take responsibility for you out there. If I can't look into your eyes, it makes it a little difficult for me to know what you're made of. Play by my rules, or don't play at all."

He realized he'd tightened his grip on her firm biceps. Without speaking she removed the straw hat and tossed it on the grass. Brown hair with golden highlights spilled around her shoulders. The glasses landed on top of the hat. Exotically tilted hazel eyes studied him coldly through thick, long lashes.

He knew those eyes. He knew that face. So did half the population.

He dropped his hand.

Okay, so half the population wouldn't recognize her. She wasn't pop-star famous by any means, but she did have a loyal following, not to mention the fact that her work commanded the respect of blues and jazz aficionados across the globe.

"Show me what you got," he said grimly. He watched her as she gracefully came up into a surfing stance.

"I told you," she said coldly over her left shoulder.

Jason spread his hand on the back of her thigh. "You know the actions, but you need to loosen up. You're too tight. Relax." He almost broke out in a huge smile when he slapped her thigh lightly. Her eyes widened in disbelief.

"Get your hand off me."

"Give me a break, lady," he muttered as he slid his hand down to her ankle, urging her to widen her stance an inch or two. "You saw me touching your friend as well. You need to relax more than just your body. Your attitude could use a Hawaiian adjustment as well."

"Think I should just hang loose, dude?"

He paused with his hand on her firm calf and glanced up at her. Her face was livid with fury.

"You know, I don't think I've ever seen you wear that particular expression on the front cover of a magazine. I guess that's for the best, considering the publisher wants people to buy their magazine, not be repulsed by it."

She clamped her jaw shut. He watched in fascination as her face smoothed into a beautiful mask of impassivity. He stroked her satiny skin ever so lightly, preferring her fury for some reason. Must be turning into a masochist in his old age. When she tensed even further, he knew she'd noticed his subtle groping. Out of the corner of his eye he saw Melanie approaching with a short board under her arm.

"Lana." Her name lingered on his tongue. "That wouldn't be short for 'Ailana now, would it?"

This was interesting, Jason thought when he saw her cheek muscle twitch. He rose slowly until he looked down at her, holding her gaze all the while.

"It means 'loving' in Hawaiian. Of course without the okina, the word ailana refers to raw, fuck-me-till-I'm-blind sexual intercourse," he said softly, referring to the punctuation mark before the name. He saw the fury return to her expression and smiled insolently. "Ah—I see you already knew that, 'Ailana."

"There isn't a damn thing you can teach me that I don't already know and wish I didn't, Mr. Koa."

He leaned closer, catching her fresh, floral fragrance combined with healthy, sweet sweat. Onaona, he thought, instinctively using his admittedly primitive knowledge of the Hawaiian language to describe her scent. She even smelled like the islands.

"I beg to differ."
Rating:

---