Everyone knows I'm all about getting a good deal – and what's better than getting something for free? Amazon.com (USA) certainly delivers and has these following paranormal book titles for free. Hurry up and download them today – these deals can't last forever!
I have not read any of them, but I've already downloaded each one and can't wait to read them. :)
If you don't own a Kindle, download the Kindle App and read these books on your computer CLICK HERE.
* * *
Click on the BOOK SYNOPIS FROM AMAZON.COM link under each book cover to take you to the Amazon download page. Enjoy!
Sunfire (Pure Wildfire Book One) by Lynne Connolly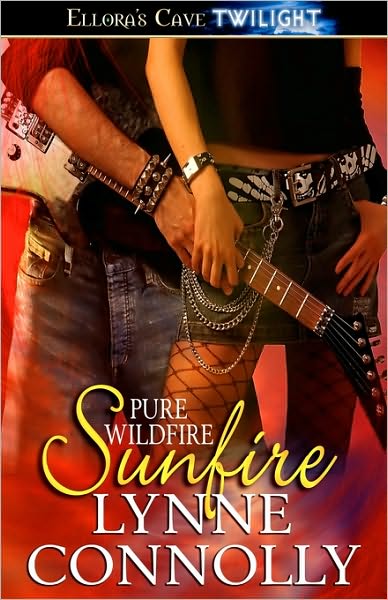 Book Synopsis From Amazon:(308 pages)
Rock meets classical. Paranormal meets mortal. Will anybody get out alive? The members of rock band Pure Wildfire are firebird shape-shifters. Manager John Westfall will sacrifice anything for the power they wield, even his daughter Corinne.Corinne attracts Aidan in a way he's never known before. He'll do anything to release her from Westfall's trap. He offers her marriage, but Aidan wants more from Corinne — he wants her heart. And he'll give her his in return.

Classical guitarist Corinne is desperate to escape her father's control. She loves Aidan but craves her freedom — can she trust him to give it to her? Can she trust the wild man of rock with her heart? There's only one way to find out. Dive into the wildfire!
---
A Dark Kiss of Rapture by Sylvia Day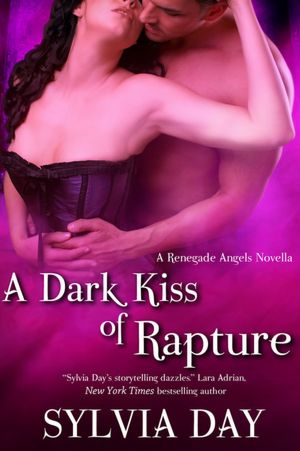 Book Synopsis From Amazon.com (60 pages)
Of all the Fallen, Raze's hungers are some of the darkest and most insatiable. His brazen seductions cost him his wings, leaving him soulless and immortal, the most dangerous of seducers. He has roamed the earth for eons, hunting the rogues of his kind and protecting the humans who provide him with blood and sex. He is content with his life and the transient pleasures that flow through it... until one night and one woman change everything.


Kimberly McAdams is smart, beautiful, and wealthy. She can have any man she wants, but the moment she sets eyes on the lethally stunning Raze she knows he's the man she needs. As one searingly erotic night burns into something deeper and far more vital than either of them expected, an adversary from Raze's past sees a chance for revenge. Twisted by hatred, she will take from Raze what was taken from her—the precious gift of love.
---
Flames of Prophecy by Judith Pittman
Book Synopsis From Amazon.com (260 pages)
Lady Marta is born to a noble family. She grows up in a country manor like any other lady, but she has a secret bloodline--she is sole heir to the throne of Moldavia. Driven out by the Turks, her father took refuge in England as a young man. Here he married and lived quietly, hoping to escape his enemies. There is more than royalty in Marta's background, however, there is magic, too, for she descends from seers. As she matures it becomes clear she too has the "gift" (or perhaps, "curse") of foresight. This is respected in the East, but in England prophecy is dangerous, for it is connected with witchcraft.


As Marta grows to womanhood, every day is filled with danger. First, Turkish assassins, who want the last Christian heir to the Moldavian throne dead, stalk her. Then the handsome, worldly Russian prince who is contracted to marry her arrives with a jealous, murderous lover in tow. When King Henry, the family's protector, dies, his unstable daughter Mary comes to the throne. Queen Mary dislikes Marta and is eager to burn all heretics and "witches." Written in a colorful romantic style, Flames of Prophecy is a fast read, with an engaging, strong heroine and plenty of action. How Marta manages to survive all her trials and to--perhaps--found a line of prophets in the English countryside--makes an intriguing, unusual story.
---
Lunewolf Law by Lorie O'Clare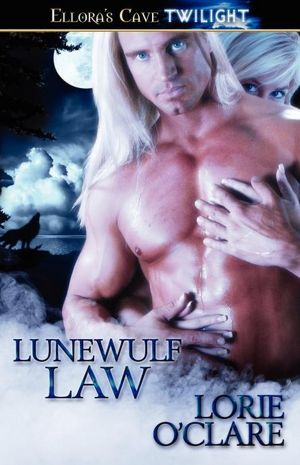 Book Synopsis by Amazon.com (246 pages)
Book 1 in the Lunewulf series.An unexpected human attack on a lunewulf pack has led to devastating losses, leaving the pack with very few single females old enough to mate. Drastic measures must be taken. Lunewulf law goes into effect, stating that every female shall have three males for her mates. If the matings aren't consummated in thirty days, the males die.

Nik Alexander knows Sophie Rousseau is his. The entire pack knows it. He's sniffed after her since high school, and now it's time to approach his pack leader and ask that Sophie be his mate. But with the new law in effect, Nik must share Sophie with two other males.Nik is an honorable lunewulf. He won't turn away from his pack. As much as he wants to rip the throat out of his pack leader, he will respect the new law. Lukas Kade and Jonathan Abram may have Sophie, but only under Nik's terms.Reader Advisory: This story contains a scene of menage-a-trois sex.
---
Sojourner (Book 1 – Sojourner Series) by Maria Rachel Hooley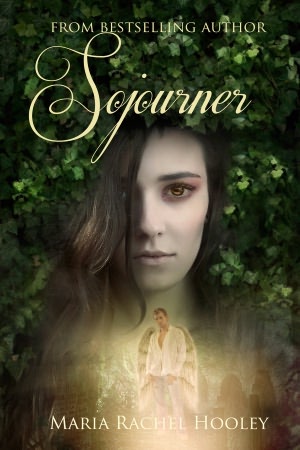 Book Synopsis From Amazon.com (244 pages)
Seventeen-year-old Elizabeth Moon has been dreaming of her murder her entire life, and in those dreams, a dark presence is there, watching. When she returns home to Hauser's Landing, the very place her father disappeared, she comes in contact with a gorgeous boy named Lev Walker, and it's not long before she's falling in love. But there's something wrong with Lev. When she realizes he's the eerie watcher in her dreams, she'll have to discover the truth. Is he a guardian angel or a sojourner, an angel of death who has come to collect her soul?
---
Have any of you read these books, Fellow Readers? Leave us a comment and let us know what you thought of them. I think I'm reading Lunewolf Law by Lorie O'Clare first – mmm…ménage!