#1 NEW YORK TIMES BESTSELLING AUTHOR KRESLEY COLE delivers a breathtaking tale of a brutal vampire soldier about to know love for the first time . . . and a Valkyrie aching for his touch.

Murdoch Wroth will stop at nothing to claim Daniela—the delicate Valkyrie who makes his heart beat for the first time in three hundred years. Yet the exquisite Danii is part ice fey, and her freezing skin can't be touched by anyone but her own kind without inflicting pain beyond measure. Can they conquer an agony of frustration and slake the overwhelming desire burning between them?

My Review:
~I only read Kresley Cole's story~
Deep Kiss of Winter, Kresley Cole's (KC) eighth installment in her Immortals After Dark Series was not my favorite book in the series. Though it signals the end of bachelorhood for the Wroth brothers, it did little else in the overall series.
Deep Kiss is also another "catch-up" book and we get every single detail in the first half of the book from the last seven books to let us know what Murdoch and his secret lady – revealed now to be "Daniela" – have been doing in the background.
Daniela is an Icere, the fey from the Frozen North and she must be at a cool temperature at all times. This is a hard thing to do, especially living in the humid Louisiana area with the rest of her Valkyrie sisters.
Needless to say, Daniela makes do and when she meets Murdoch Wroth, she is being hunted by the Icere. She is the rightful heir to the throne, but wouldn't you know it – there's an evil despot who wants the throne for himself.
In saving her life, Murdoch's heart begins to beat and he knows he's found his Bride. He helps the Valkyrie and takes her to his home in freezing Siberia where Daniela fits in right at home.
After the recap of the first half of the book, we then of course get the HEA ending we've come to expect from KC.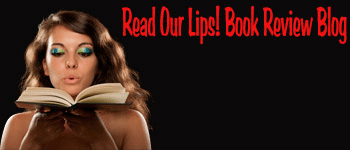 Danii could lie to herself and say that Murdoch made it easy to forget he was a vampire. Yet in truth, she was aware of that every second with him.

She simply didn't give a damn what he was. For two thousand years, the Icere had tried to destroy her, either outright with attempts to execute her or with bounty hunters insinuating themselves into her life. She'd never met an Icere male that she trusted enough to be with.

Two millennia of stark loneliness did not a discerning Valkyrie make. The broken doll wanted to be fixed. And somehow, she knew Murdoch was part of her journey. Even the fact that he was a vampire wouldn't sway her.

What he is can't compete with the possibility of what he could be—

She heard a stifled groan from the shower. Ah, gods, he's still hurt. She dropped the wallet, racing for him. Just inside the bathroom, she stopped short. There was no steam, so she could see straight into the tiled shower stall above the half wall screening it—could see cold water sluicing over his broad chest, drops trickling over the indentations of his rock-hard torso.

Her lips parted, and her claws curled with desire. Her half sister Regin liked her men young, dumb, and hung, as she put it. Danii now knew her type: vampire with an Adonis physique. And she didn't say that lightly. She knew Adonis well.

Murdoch was leaning back, staring up at the ceiling, one brawny arm flexing as he washed himself. Stubble shadowed his lean cheeks.

She could see the trail of hair descending from his navel, but not where it ended because of the half wall. Her ears were twitching. A warning? But why "Murdoch, are you hurt?"

His arm stilled. When he met her eyes, she saw that his irises were black, burning with some hidden emotion. His gaze dipped.

Why is he surveying my body? Stingy about his shirt? "I borrowed this. Hope you don't mind."

He didn't answer.

"Okay, then," she said absently, distracted by the broad expanse of his chest. He had a few battle wounds from the Icere and a couple of old scars—not unexpected, since he'd been a warrior as a mortal, too. But his skin was surprisingly tanned.

Gods, she wanted to sweep her palms over those sculpted planes. She gazed at him greedily, taking in details—this would make choice fantasy fodder. Wait. Had his chest just risen with a . . . breath? No, it couldn't be.

Her ears twitched again, and even over the sound of the water, she heard his heart beating, strong and fast. Her mind could scarcely comprehend this. He'd been unblooded before, but now . . . "Wh-what's happened?"

In a husky voice, he said, "Come see."

As she blankly moved to the edge of the stall, he pressed his hands against the walls to lean forward, his chiseled muscles bunching and taut—

His engorged shaft extended straight out from his body.

She gaped at his size. He was glorious. And he hadn't been washing himself as his strong arm flexed.

"I blooded you?" If so, that would mean his erection was for her, and her alone. In answer to that hardness, her sex grew moist for it. Any lingering aches from her injuries were fading, no match for her mounting desire.

"You're . . . my Bride."
Rating: 3 Kisses