While working in London on an art restoration project, Katharine Pearce discovers a secret world when she looks out her window into her neighbor's flat.

Night after night, she becomes engrossed in their tantalizing exhibitions, until she meets one of them —a poker player who leads her into an alluring world of sexual games and erotic self-discovery.

Shy and shy of thirty, and suffering from a traumatic break-up with her fiancé, Katharine embarks on an erotically-charged journey of self-discovery.
My Review:
Recovering from a breakup from her fiancé, Katharine Pearce has no clue what life has to offer – that is until she spies from her neighbor's apartment a most erotic scene. This discovery leads Katharine into thinking she could have this for herself, too, and it's not long before she embarks on a journey of self-discovery.
Told in the context as if Katharine is recalling her life events and writing her memories to her lover, Blink Twice is a novel that is perfect if you aren't into graphic erotica, but that of a more subtle nature.
Blink Twice features: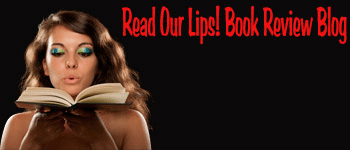 By the time I came out you were leaning casually against the wall, waiting for me. But somehow it seemed that the wall was leaning on you instead.

"Turn around," you said, walking toward me. I wanted to call you crazy. But your confidence worked on me like the most powerful of aphrodisiacs. My left cheek felt warm against the cold wall, and from where I stood I could see clusters of anonymous torsos walking in various directions. I could also hear the chattering, the clinking of glasses and silverware, the animated chorus of voices. Your lips barely brushing my neck were an invitation to forget.

"Someone's coming," I said, feeling a sudden wave of panic. You grabbed my chin and turned my head the other way.

"Is that better?" you asked. And then you said, "Stay still."

When I felt your hand behind my legs I wished the wall were a bed. My heart was beating a wild beat. I was mortified, though not enough to stop. Little by little, leisurely almost, your fingers started climbing down my legs, playing with my mind, making me wonder if they would ever come up again. I was pinned to the wall by your body; unable, and also unwilling to move. Your lips brushed against the side of my ear while your fingers trailed the inside of my legs in agonizingly slow moves that made my breathing shallow and irregular.

I wasn't sure I'd be able to stand, or to stand it much longer; the measured strokes, the lingering, the nearly painful fondling that contained my withheld longings. I shut my eyes and felt my legs tense up against your hand. I heard footsteps approaching and an involuntary moan escaped me. I was certain the passing woman had heard me. A stolen spasm in a public place — the intimacy was enough to make me want to scream. We had gone out for a mid-day perambulation. I wasn't counting on what would come next. I thought you might be bluffing when you said, "Tomorrow at ten."

By then I was game for anything.
Rating: 3 Kisses


Win an e-book copy of Blink Twice. All you have to do is:
1) Follow us
2) Leave us a comment. What would you do if you saw your neighbors in an erotic scene? Don't forget to leave your follow method and email address so we can verify your info and send you your prize if you are a winner.
One random commenter will be selected on Feb. 5. Good luck!

*book was provided to Read Our Lips! for review by author*