Zero to kinky in 3...2...1

As assistant director in an accounting firm, Heather Morris is at the top of her game. Her straight-laced colleagues wouldn't believe the secrets she hides: her wild teenage past, work-of-art tattoo and nipple ring.

Her orderly life veers off course when she's approached at a wine tasting by an arrogant pretty boy with a dirty mind and a hardcore dangerous profession. She finds herself tempted to step outside her respectable façade for some well-deserved excitement.
Captain Jon "Tin Tin" Carlisle knows women. Loves women. One glimpse of the nipple ring under Heather's conservative blazer lights up all his instincts. He's stumbled upon a rare treasure: an exotic beauty with a sexy laugh and a taste for dares.

After a red-hot hour of roulette, their simmering attraction bursts into an exploration of mutual passion that tests even Jon's erotic limits. Soon he craves something he's never desired before. More. But for Heather, more means trusting, and trusting leads to trouble.

Now Jon must decide if the best sex of his life is worth chancing his heart on a woman who shields hers so well.

Warning: Contains hot power play featuring a fighter pilot who comes from old money but knows all about bringing the dirty. Also: a nipple ring, sex on the hood of a hella sweet sportscar, and one teensy, tiny, wickedly naughty fluid exchange.
---
Katie Porter is the co-writing team of Lorelie Brown and Carrie Lofty, friends and critique partners of six years.
Both are multi-published in several romance genres. Carrie has an MA in history, while Lorelie is a US Army veteran. Generally a high-strung masochist, Carrie loves weight training but she has no fear of gross things like dissecting formaldehyde sharks. Her two girls are not appreciative. Lorelie, a laid-back sadist, would rather grin maniacally when Carrie works out. Her three boys love how she screams like a little girl around spiders.
---
Older Heroine/Younger Hero
By Katie Porter
At the start of Inside Bet, Heather is less than two weeks away from her thirty-second birthday. Captain Jon Carlisle of the US Air Force, is only twenty-six. Of course, he's a super posh twenty-six. He's a fighter pilot, from old money and sophisticated in a way that many men never grow into, even when they're old and grey.
To put it quite simply, Jon Carlisle is the bomb. So why should it bother him that Heather Morris is a few years older than him?
Why should it bother any man if the woman he's interested in is older?
To me, attraction and personal connection is a matter of the person you are on the inside. How you get along and where your morals and values and interests line up. For the most part, I think people would agree with me, especially when it's the hero who might happen to be five years older than the heroine.
Funny how it all gets turned around when it's the heroine who's a little bit older. I mean, what does that really matter? For Heather, it means she got stuck with a very 80s-era name that she's not particularly fond of. For Jon, it means less than nothing. Because he's ultimately secure in himself. That doesn't mean he's above teasing her now and then, however: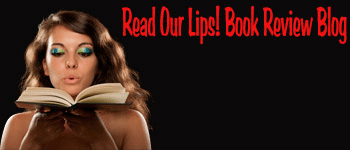 He eyed her over the rim of his wide wineglass, giving the rich red liquid a swirl. "You know, you don't look like you'll be thirty-two in a week."

She narrowed her eyes. "What, exactly, do you expect a thirty-two-year-old to look like?"

"I'll get a plate of food in my lap if I say 'withered crone', yes?"

"And then a fork to your testicles."

A chuckling smile renewed his dimples. "Can't have that. No, you look…fantastic." As if that compliment were too spontaneous, or maybe too normal, he slanted his gaze toward where her robe gaped slightly across her breasts. "Fantastic everywhere."
But as you can see, Heather more than holds her own. She's snappy. Jon likes that about her. I liked it about her too, when it came time to write.
Now, when we happen to mention that Heather is a few years older than Jon, most people expect that to be part of the conflict between them. It's not. More, Jon and Heather are incredibly guarded people because of things that have happened to them (and things they've done) in their life before meeting. It's made them both cautious—when it comes to their hearts, at least. When it's a matter of bodies and naughty, dirty kink, they're all over it. Just read Inside Bet and you'll see.
---
Up next for Katie Porter, the co-writing team of Carrie Lofty and Lorelie Brown:
Now that both RT BookReviews 4½ Star Top Picks DOUBLE DOWN and INSIDE BET have been released, we're looking forward to the September 25th arrival of HOLD 'EM, featuring wild child Leah and a surprising reunion with a fellow pilot. The final two installments of the "Vegas Top Guns" series will follow in 2013.
November brings the m/m Christmas-themed CAME UPON A MIDNIGHT CLEAR, and in January, LEAD AND FOLLOW will launch the five-part "Club Devant" series of erotic multi-partner romances set in a hot New York City burlesque club.
---
Where to find us:
Blog:
http://KatiePorterBooks.com

Twitter:
@MsKatiePorter
Or individually: @carrielofty and @LorelieBrown
Facebook:
http://www.facebook.com/pages/Katie-Porter/316374658424918
---

Thanks for featuring us and Inside Bet on Read Our Lips! We'd like to give away a copy of DOUBLE DOWN or INSIDE BET (winner's choice) in any format. Just answer the question: Do you think you could date a younger man? Good luck!
a Rafflecopter giveaway