Reyes is a man possessed. Bound by the demon of pain, he is forbidden to know pleasure. Yet he craves a mortal woman, Danika Ford, more than breath and will do anything to claim her--even defy the gods.


Danika is on the run. For months she's eluded the Lords of the Underworld, immortal warriors who won't rest until she and her family have been destroyed. But her dreams are haunted by Reyes, the warrior whose searing touch she can't forget. Yet a future together could mean death to all they both hold dear....
My Review:
The Darkest Pleasure was definitely a pleasure to read! This book did not offer one central story – it had three! *fans self*
First, there was Reyes (a Lord of the Underworld, keeper of the demon, Pain) who is suffering because he is apart from the human, Danika, whom he can't stop thinking about. He fights to keep his emotions at bay, knowing that Danika must remain hidden so that his fellow warrior, Aeron, will not find her – or her family – and kill them. Through a twist of fate, Reyes is reunited with Danika and not even the King of the gods, Cronus, can tear them apart.
Next, there is Paris (a Lord of the Underworld, keeper of the demon, Promiscuity) who meets Sienna, a human female who stirs his demon like no other woman has ever been able to. For the first time in his existence, he longs to be with a woman more than once and he couldn't be happier to experience this. However this is just one problem – Sienna is shot at and dies in his arms. Overwhelmed with loss, Paris decides to call upon Cronus and see if he can bargain with him to bring her back to life – but will Paris be able to pay the price Cronus demands?
Finally, there is Sabin (a Lord of the Underworld, keeper of the demon, Doubt) whom we discover has a tie to the Hunter's human leader – Dean Stefano. In the past, Sabin took Stefano's wife as a lover. Things didn't go so well for the pair, and Sabin's lover committed suicide – influenced by Sabin's demon. Stefano, full of rage, vows to hunt Sabin and his kind down, hoping to avenge his wife.
Good Lord! I completely loved this book which also gave us long visits with the rest of the characters we've met so far. Maddox, Ashlyn, Anya, Lucien, and (Big Cheers) William also make several appearances throughout as the immortal warriors and their friends continue to hunt for the artifacts they hope will lead them to Pandora's box.
In The Darkest Pleasure, everyone is searching for the All-Seeing Eye, and you will be surprised to find out where the Lords of the Underworld find this artifact. Their greatest challenge will be to keep it safe as the All-Seeing Eye has the power to see into heaven and hell and spy on the gods themselves – a powerful weapon which would allow the gods' enemies to know their every move. But that's not all, it is also a portal between the two realms and the remaining demons in hell all clamor to take the artifact for themselves and get to heaven's gates.
Also, a new Lord of the Underworld is revealed – Galen, a winged immortal who harbors the demon, Hope. But Hope is not a good thing as this demon lifts your spirits only to dash them. The Hunters mistakenly believe him to be an angel and follow his every command to eradicate the other Lords of the Underworld.
Reyes, along with his friends, must keep the artifact safe from: Hunters (Stefano and their leader, Galen), the demon hordes, and the gods themselves who want such a weapon that could be used against them, destroyed.
There are so many plot twists and turns, deals and double-crossings, and people playing both sides of the fence in this book, I guarantee you won't be able to put it down! There is also a new character introduced – Legion, a demon who turns out to be a female. She's set her sights on one of the Lords of the Underworld and it's really quite endearing and hilarious. Put down whatever you're reading and start on the Lords of the Underworld series today – I promise you won't be disappointed.
**There are several scenes that depict 'cutting' and knife play as Reyes can only experience pleasure through pain and he and Danika get pretty wild in the bedroom. I enjoyed it though, and loved it when Danika tames Reyes' demon. Here's a taste: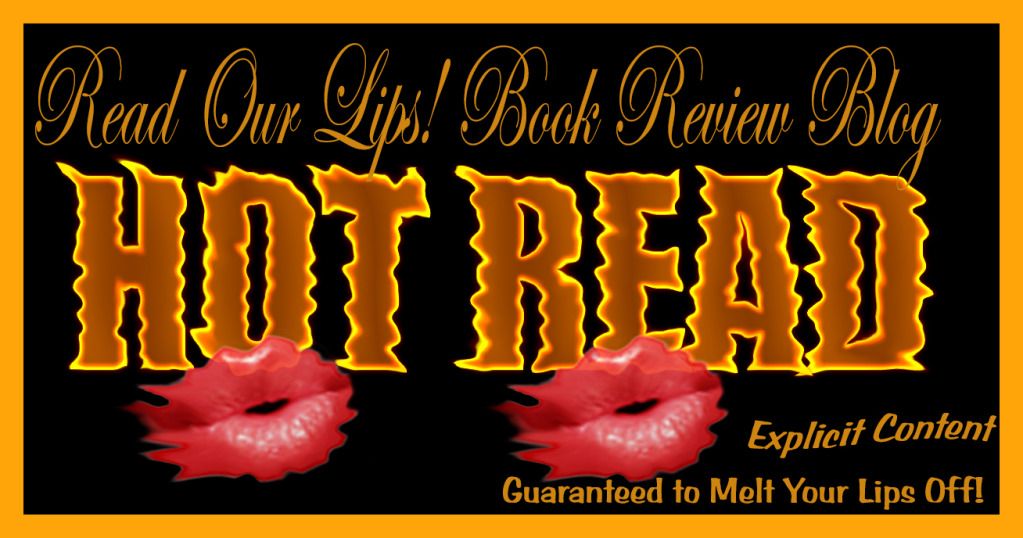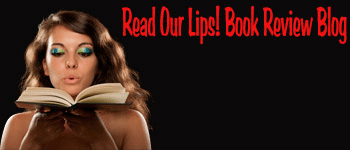 She'd already decided to be with him. If only to wipe him from her mind, get him out of her system and stop the fantasies plaguing her. If only to prove to herself that being with him would not be pleasurable for her.

"Will you? I'll go slow. I'll be tender. I'll be careful with you. I won't let my demon out. You won't have to hurt me."

He'd ticked off all the reasons she should give herself to him, as if he'd thought of every argument she could raise. "I—I—" She'd expected to stab him. That would have disgusted her. Wouldn't it have?

Now, he wanted slow and tender? No pain? "What will you want me to do to you?" Would she be able to give him what he needed this way? Would he be able to forget her afterward?

"Love me, just for a little while."

She groaned quietly. What if, when the loving was over, she wanted more? Craved him more? Couldn't live without him? Slow and tender could only be bad for her, endearing him to her all the more. "Why slow? Why tender?" she found herself asking.

"In the past, women have grown to…like what they do to me a little too much," he said. "They then begin to hurt those around them. I do not want that for you. I thought to take another today and ensure no harm would come to the woman. If she remained as she was, I would have been free to take you without worry. If she changed, I would have known to stay away from you. But I can't stay away from you."

Frightened, she slowly backed away from him. His arms fell to his sides, his expression tormented. She stopped, opening her mouth to say…what? She knew what she should say. No. They should wait until he needed pain again, because it was the best way to get him out of her fantasies. That she would never long to hurt someone. But she recalled the time—was it only a day ago?—that she had bitten him. She'd liked it. You know what you're up against now. You're prepared.

Already her nipples were hard, her limbs trembling. Moisture was pooling between her legs; warm flutters consumed her belly, stretching and awakening every cell, every organ.

"Tonight," she said. "Only tonight. Tomorrow…"

He released a breath she hadn't known he'd been holding. "Tomorrow you can hate me again."

[ . . . ]

"Reyes," Danika said, drawing him back to the present.

He shook his head to clear his thoughts.If I had only known what awaited me. "I want to give you anything and everything you ask for, Danika."

Relieved, she sagged against the mattress. "Thank you."

"But making myself forgettable for you," he finished, "I cannot do. You're going to haunt my dreams for all of eternity. I have to know I meant something to you."

"You do," she said, tortured. Her gaze dropped to her legs as she drew up her knees. "And that's the problem."

"Resist me if you must, but do it later. After. I'll even help you. Here, now, give me everything." He unsnapped his jeans, pushed them down and kicked them off. Except for his weapons, he was bare underneath. "Look at me."

She did, her eyes going straight to his erection…staying. A tremor slithered down her spine.

"I am cruel and I am selfish, but this need I have inside me, this need for you and no other, is stronger than anything else I've ever encountered. I doubt two years of lockup would dull it in the slightest.

"I—I don't know how to respond to that."

"Then don't." He didn't need to hear her confirm that he'd made an impact on her and that her defenses were crumbling. The rosy flush darkening and spreading over her entire body told him plenty. "Just give. Take."

One by one, he discarded his blades. Only when he was stripped to his skin, nothing between them, did he climb onto the bed. Her pupils dilated as she watched him, and goose bumps spread over her, joining the flush. He trapped her feet between his knees and reached up, his fingers curling around the waist of her panties. Slowly, so slowly, he dragged them down, revealing the paradise between her legs.

She didn't try to stop him. No, she encouraged him, raising her hips to allow an easier glide. He fisted the material, its dampness teasing his palm as his gaze drank her in. Her thighs were lean, the small patch of hair guarding her femininity as sunny as the hair on her head. Tiny as she was, her legs seemed to stretch for miles.

"Exquisite," he told her.

"Th-thank you."

He leaned down and braced his palms beside her hips. "Shall I continue?"

"Yes." A plea, desperate and needy.

His cock jerked in reaction. "I've dreamed of this moment, of having you." He lifted one of her legs and placed a soft kiss upon her ankle. The skin was smooth, cold chased away by heat at the moment of contact.

Another tremor moved through her.

With his free hand, he gently pushed her other leg into the mattress, parting her thighs. Wider…wider… He growled low in his throat, the sound primal and wild. Pain pawed from one side of his mind to the other, eager but content for the moment. Already Danika glistened with arousal. He kissed her calf, and she gripped the sheets.

"Do you want me to…Should I…"

"Hurt me?" he asked.

A tentative, "Yes."

"No." Holding her like this and not being buried deep inside her was a physical agony all on its own. "Not you."

She frowned. "Will you find pleasure without it?"

"Oh, yes." He hoped. This time, he kissed the inside of her thigh. His tongue flicked out, tasting, gliding over the smooth skin.

A moan escaped her as she raised her hips.

His fingers trekked up her other leg and stopped a whisper away from her curls. "Continue?"

"Reyes," she breathed.

"Continue?"
Rating:
---