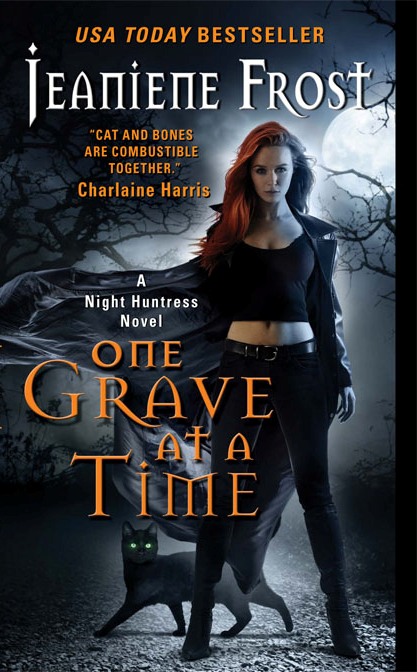 Having narrowly averted an (under)world war, Cat Crawfield wants nothing more than a little downtime with her vampire husband, Bones. Unfortunately, her gift from New Orleans' voodoo queen just keeps on giving-leading to a personal favor that sends them into battle once again, this time against a villainous spirit.
My Review:

After a lot of reluctance due in part to Book #4 – (Destined For an Early Grave) – which had a plot I just couldn't get, I hesitantly made my way to Book 6 – though I really thought the series had lost its way.

But in picking up One Grave at a Time, I soon realized it had everything I loved about Book 1 – Halfway to the Grave.
One Grave at a Time is supercharged with non-stop action, an iron clad plot with so many twists, you never know what's going to hit you next, and the introduction of a character I instantly fell in love with, Tyler – a florist who also happens to be a medium.
Tyler provided non-stop laughs and great scenes to the book – I almost cheered every time he came on! Another great addition to this book was that Jeaniene Frost brilliantly incorporates Tyler's pet dog, Dexter, and Cat's feline pet, Helsing, into the mix as well.
All of the action with a crazed ghost who's out to kill will leave you turning page after page of this book – I couldn't put it down. Cat and her husband Bones' sexy scene was good as well and gives a whole new meaning to 'The Mile High Club'



This book is a guaranteed must read, and is Paranormal Romance at its best! However, if by some chance my words haven't convinced you, check out this awesome book trailer below!


BOOK TRAILER:
---