Hello, Fellow Readers! Please join me in welcoming Arlene Webb to our blog. Arlene is sharing an excerpt of her book, Harey, plus giving away a free e-book copy to one lucky reader! Harey by Arlene Webb
Gwas can outrun a horse, knows how to hide and steal, but is ignorant of the ways of men. The last thing he expects when he is rescued from a miserable existence by a blue-eyed, blond haired angel is to be promised as a Druidic sacrifice to Eostre. Unfortunately, the only direction Gwas wishes to flee is straight into the arms and knife of his savior, Gareth.

Maura knows Gareth is no angel, but she adores him with a passion that time and loneliness cannot dent. When he rides in carrying an injured lad who fears her on sight, she is drawn to open her heart to the abused orphan as well.

Gareth is caught between his liege lord and brother's fist, and an emotional dilemma that grows harder and harder to deny with every passing season. If he must defy man and gods in order to embrace his heart's desires, so be it.

When the clash of old and new religions puts lives in peril, ultimate sacrifice bears witness to enduring love. Winter gives way to spring, and the evolution of a colorful myth spreads across the land.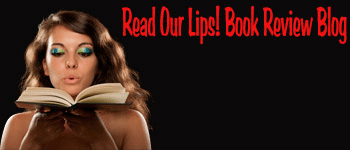 I am no angel. Gareth's shoulders slammed into the ground. A heavy body covered him, and the adrenalin jolting through him made him feel like a powerful animal. But I am in heaven. He tugged his arms free, wrapped them around Harey and grasped the back of Harey's head. And I do not care if adulterous sodomites go to hell. He jerked him upward and took his lips.

No time for tender exploration. He had to show Harey who he belonged to, and it was not some bloodthirsty deity, or the daughter of a mass murderer. What if Aethelfrith, the devil who had ordered one thousand, one hundred and sixty-five men killed so they could not pray against him, had still lived? Harey would have walked into his knife with a smile, a pet hare, and promises of painted eggs.

I will not let this man leave me again. Never. Not ever. He's mine. Gareth fought back his moan and deepened his kiss. Harey tasted so good, fresh and sweet like Maura, but firm and bony where she was all curvy softness. He intensified the pressure, relishing the feel of the lips he had desired for so long, and Harey yielded. Gareth rammed his tongue in, danced around, and then back out to repeat. He had never held a body to mirror his own like this, captive over him, and the sheer joy of not being gentle saturated him.

Making a Holiday Story Stand Out as a Year Round Read
A good start is to pick a holiday a zillion others haven't written about. Then tell the true, honest to God (I'm lying) account of how that holiday came about. Yet when writing this historically accurate tale of the origins of Easter, some truths came to light that added a level of tension and surprise I hadn't anticipated.
When researching 500-600 AD, I never expected to come across what I found to be quite a shocking event. I'd thought joy at arrival of spring, lust and renewal with the totem of the hare as a show of fertility, and sharing bounty, baskets of goodies, with neighbors.
But the time period was turbulent, involving clashes between religions, territorial warfare and brutal disregard for life. I kept the storyline clear of bias to either Paganism or Christianity—the focus on sacrifice and love—and Harey came to life as a man I hope readers never forget.
To help me accomplish that, my awesome publisher placed Harey on sale—99 cents!—until April 22. Please grab a copy, and if you like my take on the man that gave rise to the Easter bunny, do share that with me by leaving a review.


Buy Links:



As a thank you for the support, Decadent and I are doing a giveaway. Just leave your email in a comment and a winner picked at random will get their choice from my titles at Decadent Publishing. Good luck! Contest ends May 19, 2014.
Thank you, so much, for hosting me here at Read Our Lips!
Sincerely,
Arlene

Website
/
Facebook
/
Twitter
/
Goodreads