Hello, Fellow Readers! Here are the top 5 of the New Releases out today, May 28, 2013 that set our Cover Lust on fire!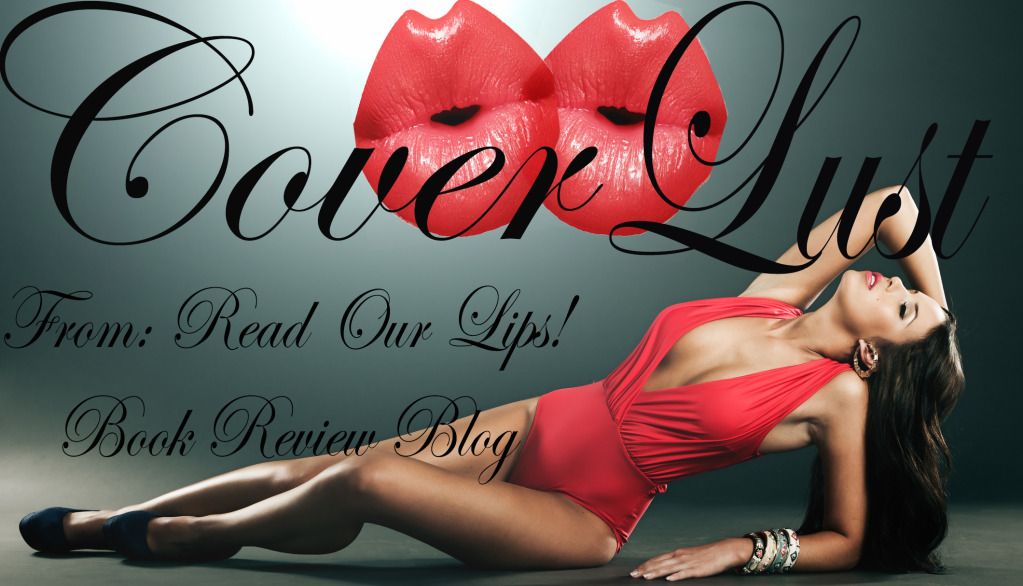 As the wickedly seductive Wilde cousins seek true love by taking a page from history's legendary love stories, Lord Jack Wilde plays a determined Romeo courting an enchanting Juliet.
The last thing Sophie Fortin expects at a masquerade ball is a dazzling kiss from a pirate. Her desire quickly falters when she learns that her masked gentleman is devilishly scandalous Lord Jack, a member of the captivating Wilde clan — and a man she's forbidden to acknowledge. But when Jack begins a breathtaking seduction, Sophie can barely resist.
Jack never imagined that the daughter of his family's mortal enemy would awaken such fierce passion within him—until one unforgettable kiss changes his mind forever. Soon, Jack is hell-bent on winning Sophie's hand, going so far as to abduct her to save her from marrying a rival nobleman.

Determined to woo Sophie and her unyielding parents, Jack is faced with the one decision he'd sworn never to make. The secret heir to a prince, Jack has spurned his royal heritage for years . . . but for Sophie he'll risk all to turn a legacy of heartbreak into love ever after.
With power comes enemies. Lots of them.
Hunter Garrity just wants to be left alone. He's learned the hard way that his unusual abilities come at a price. And he can't seem to afford any allies.
He's up to his neck in hostiles. His grandfather, spoiling for a fight. The Merrick brothers, who think he ratted them out. Calla, the scheming psycho who wants to use him as bait.
Then there's Kate Sullivan, the new girl at school. She's not hostile. She's bold. Funny. Hot. But she's got an agenda, too.
With supposedly secret powers rippling to the surface everywhere around him, Hunter knows something ugly is about to go down. But finding out what means he'll have to find someone he can trust…
Nola Leary would have been content to stay in Kilcairy, Ireland, healing villagers at her family's clinic with a mix of magic and modern medicine. But a series of ill-timed omens and a deathbed promise to her grandmother have sent her on a quest to Half-Moon Hollow, Kentucky, to secure her family's magical potency for the next generation. Her supernatural task? To unearth four artifacts hidden by her grandfather before a rival magical family beats her to it.
Complication One: Her grandfather was Mr. Wainwright and the artifacts are lost somewhere in what is now Jane Jameson's book shop.
Complication Two: her new neighbor, Jed Trudeau, who keeps turning up half naked at the strangest times, a distraction Nola doesn't need. And teaming up with a real-life Adonis is as dangerous as it sounds, especially when he's got the face of an angel and the abs of a washboard—can Nola complete her mission before falling completely under his spell?
After being brought back from death, police officer Jackson Waverly receives the shock of his life: he has become host to a Bodywalker, a spirit that is reborn in flesh and blood, and part of a proud, ancient race that uses its extraordinary gifts to battle dark, evil forces. Jackson's spirit is a powerful one—none other than the Egyptian pharaoh Menes, who longs to reunite with his eternal love, the Egyptian queen Hatshepsut.
While Menes is obsessed with finding the perfect vessel for his queen, Jackson cannot stop thinking about Dr. Marissa Anderson, the gorgeous precinct shrink who keeps pushing him to confront his grief over the loss of his K-9 partner. But what Marissa really arouses most in Jackson is intense desire, which is exactly what Menes is looking for. To fight a great enemy, pharaoh and queen must join; but to host Hatshepsut, Marissa will first have to die. Fate has given Jackson a profound choice: save Marissa from Menes' plan or keep an entire species from the brink of extinction.
When trying to save a woman from slavers, Sam screwed up. Royally. Now Linda wants nothing to do with him. Or with BDSM. She won't even admit she's a masochist. As a dominant and sadist, he can give her what she needs, and when an opportunity arises, he slips into her life, intending to make amends. She's everything he knew she would be…except for her bullheaded determination to be 'normal'.
Now the horrible time is past, Linda just wants to return to her small conservative town, pick up her quiet life, and be normal. But how can someone who likes pain be 'normal'? To her dismay, when someone spray-paints her home with obscenities, Sam shows up to rescue her. Again. Doesn't he understand that the last thing she needs in her life is a sadist? He's amused by her objections. But his dry sense of humor can't disguise that he's tough as nails and dominant and stubborn. He's not going to let her drive him off this time. Soon she realizes she wants him to stay.
When he takes her to the Shadowlands, she feels as if she's found a home…until she hears a voice from out of her nightmares.
See the complete list of new releases out today at FICTFACT. Happy Reading!