Soldier Jameson Hunter faces the battle of his life: winning the heart of Charlotte Mackenzie, widowed mother of a young recruit.
My Quickie Review:
At 31 pages, Heart of a Soldier by Tamara Hoffa is a quick, short read in the contemporary romance genre.
Charlie´s a single mother, widowed for five years, and now her seventeen year old boy wants to sign up in the military. Terrified he´ll go away to war, she accompanies him to the recruiting office, where she meets soldier, Jameson Hunter, who´ll do anything to soothe her fears.
Heart of a Soldier features a realistic view of two people finding each other and their HEA.
Heart of a Soldier is a great read for the lunch hour and is a perfect fit for Boroughs Publishing Group's Lunchbox Romance -delicious short Romances consumable during the lunch hour. Here's some more info:

Each week. they release 1-2 new stories. Individual stories will cost $0.75 OR readers can enroll in the Lunchbox Romance subscription service:
Five (5) stories for $3.25. That's a $0.50 savings off the cover price for five individual stories.
Ten (10) stories for $6.50, which provides the subscriber with a free story and $0.25 savings off story #9.
Click here for more information.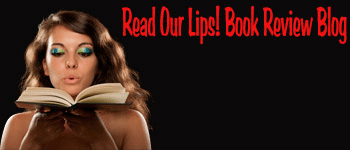 Breath tight in her chest, she eyed the bulge behind the zipper of his jeans. Swallowing visibly, she said, "Would you like some Bailey's Irish cream? I've got some hidden away for special occasions."

"That sounds great. You get it while I get the fire going."

Charlie returned with two tumblers full of creamy liqueur, handing one to Jamie, she dropped unto the sofa beside him and curled her feet up to the side. Jamie put his arm around her and Charlie leaned her head against his chest.

"This is so nice," sighed Charlie.

"Mmm," was Jamie's only response. He reached out and put a finger under her chin, lifting her face to his, he leaned in for a kiss. At first his kiss was light and gentle, a soft brush against her lips. Jamie's hands slid into her hair, deepening the kiss, his tongue stoked her bottom lip and he increased the pressure until she parted her lips, letting him in, letting their tongue slide and stroke against each other.

Jamie let his hands drift down her back, cupping her bottom he pulled her into his lap. He made small circles on her back with his fingers, slowly inching up her shirt until his hand met the bare skin of her back.


Charlie moaned into his mouth and he swallowed the sound with a groan, he trailed his lips from her mouth to the shell of her ear, gently teasing the lobe, biting and then laving the small hurt.

Charlie shivered from the sensation and he pulled
her closer, loving her response. One of his hands slid across her rib cage and cupped her breast, the other reached for the clasp of her bra, slowly releasing the catch, giving her plenty of time to
protest.

Charlie arched her back, allowing him to lift the lacey cups of her bra from the fullness of her breasts. The feel of his warm hand on her sensitive flesh made her sigh. Oh, God it felt so
good.

Jamie placed his palm against her hardening nipple and lightly rubbed it back and forth, causing her nipples to ache and throb, moisture pooled between her legs and she squeezed her
legs around his hips to ease the ache. She placed her hands on either side of his face, drawing him away from her lips and looking deep into his sapphire eyes.

"Make love to me," she whispered.
Rating: 3 Kisses