Hello, Fellow Readers! Please join me in welcoming HelenKay Dimon to the blog!
Cassidy Clarke once climbed the world's highest mountains, but after an unexpected illness ends her career she's back in her hometown, broke and hoping for a little luck. But the townsfolk aren't exactly putting out a welcome mat for the woman who once snubbed them in the media, despite her apologies now.

Mitch Anders knows someone has set up camp on the grounds of his plant nursery, and he's surprised to find his sexy high school crush ducking questions about where she's staying. Though he's sworn to stop cleaning up other people's messes, Mitch offers Cassidy a job and a place to stay—his place. Bedsharing optional, but definitely welcome.

Out of options and too attracted to Mitch to keep things platonic, Cassidy says yes to his offer. She wants to get back on her feet financially and start a new career. She never expects to suffer a different kind of fall, one that has her believing Mitch just might bring her something bigger and better than luck.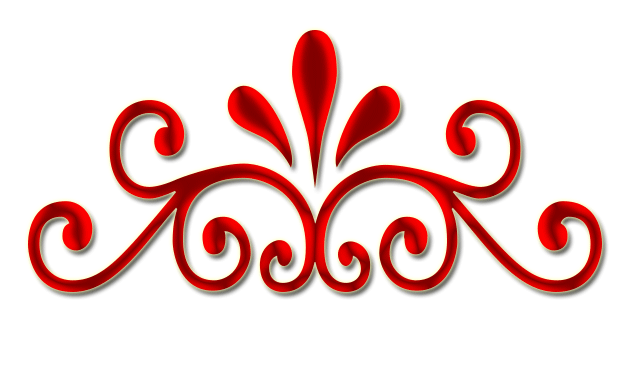 Thank you for having me here today to talk about my newest release, Lean On Me.
The book takes place in the fictional town of Holloway, West Virginia. Holloway is a small town, but this isn't a sweet romance. It's not erotic either. When writing this one, I decided the perfect tone was sexy, fun, with a build-up of sexual tension. I like all heat levels, and sometimes want one type versus another, but that "hot with some chasing" feel is a favorite of mine. I mean, really, when the hero has to work for it a little? Swoon.
It might make me mean, but I kind of like when the hero has a struggle. Not that I want the heroine to play hard-to-get until I'm reading along and, basically, begging her to kiss the guy or sleep with him or something! But combine the pulsing tension with a male/female dynamic that isn't just a case of insta-love, and I am a happy reader.
In Lean On Me, Cassidy (the heroine) is down on her luck with no place to go. She's hiding her dire situation, but Mitch (the hero) finally figures it out and offers her – really, demands that she accept – a place to stay. But living together isn't easy when you're busy trying to pretend you can be just friends: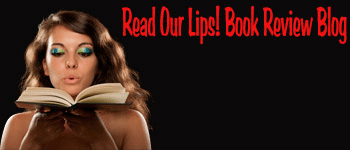 "You are the toughest woman I know."

That sounded like he viewed her as another guy. How incredibly…not flattering. "Is that a good thing?"

"Of course." Those blue eyes narrowed. "Did I offend you?"

Not the right word, but something about his supposed compliment had her insides grumbling. "Every now and then a woman likes to think of herself as…you know, girlie."

"Oh, you are all woman." His gaze slid over the T-shirt, down to her thighs. "I'd be happy to compliment you on everything I see."

She glanced down, stunned at how her shirt seemed to shrink as she stood there. The top cleared the important parts, but just barely. Then there was the memory that slapped her out of nowhere. She wasn't wearing any underwear.
Don't worry. He figures out the no-underwear thing…eventually. :)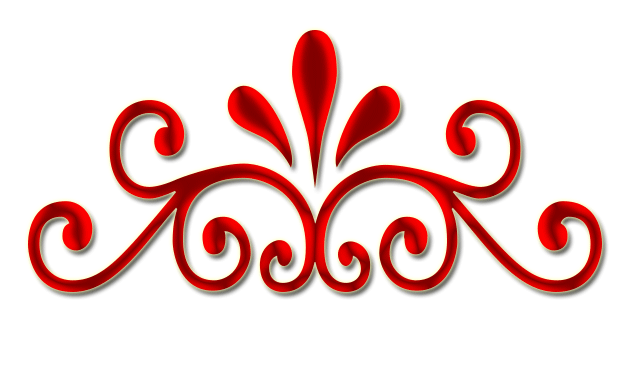 My Review:
Lean On Me by HelenKay Dimon is a witty romance that brings about a happily ever after I enjoyed reading about.
Cassidy leaves her small hometown to pursue a career in mountain climbing. She travels all around the world and makes it to Mount Everest, making her the town darling and earning her the nickname, 'The Chosen One.' But everything comes tumbling down when Cassidy gets sick and gives an interview in which she puts down her small town after a long harrowing climb that leaves her mumbling and out of sorts.
In one swift kick, Cassidy loses her support from her hometown, her career, and her money as it seems her manager is stealing her blind. Left with nowhere to go, Cassidy returns to her hometown to live with her stepfather as her mother passed several years ago from cancer.
But when Cassidy returns to town, she finds a stepfather who at all costs avoids her, a guy she almost dated in high school, Mitch, who seems to still be carrying the torch for her, and a town that doesn't want her around.
Cassidy tries to keep it together and begins tracking down her stepdad, but being unsuccessful, hesitantly accepts Mitch's help instead. But will living with the gorgeous man who makes Cassidy's heart beat faster than when she's climbing at high altitudes a good idea? And will Mitch finally makes his fantasies come true after so many years?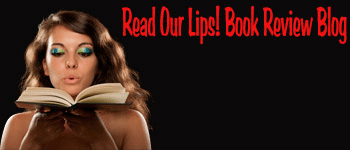 She blinked a few times, waiting for him to disappear. When he didn't, she called out his name. "Mitch?"

His head popped up and his body swayed. "There you are."

Her anger faded to be replaced by concern. She ran down to him. And helped balance his back against a tree. "What happened to you?"

If she didn't know better, she'd say he'd been mauled by a bear. His clothes weren't torn but he'd looked like he'd survived a pummeling from some creature with claws and sharp teeth.

He leaned his head against the thick trunk and closed his eyes. "Been trying to find you. Darla said you told her you were coming here. Tried to find the best way up and the lady down there told me this was an easy trail."

If it were a ski slope, it would be whatever was easier than bunny, but Cassidy didn't share that fact. "You walked up here willingly?" She remembered his overreaction to the ladder and all that talk about gravity. The color had left his face and despite the cool day, the neck and armholes of his shirt were soaked with sweat. The man could bench press her without trouble, so she knew this wasn't a fitness issue. His fear of heights had him all wobbly.

"We need to get you down," she said, hoping he didn't pass out on the way. He outweighed her by a decent amount and getting him to the bottom would not be easy.

"No."

She'd cajole and convince, but first she had to make sure he didn't dehydrate. She took her water bottle out of her safety belt and put it to his mouth. "Drink."

"Only if you come away from the edge."

She was five feet from the fence and already on top of him, so she didn't bother moving. "Okay." She would have said anything to get him stabilized.

After a few swallows of water he opened his eyes again. The blue looked cloudy but the white sheet coloring of his face had faded to chalk. She doubted he'd be back to normal until she got him back down but she'd settle for any color outside of the white family.

The bigger question was what had brought him up there in the first place. "I'm not sure you coming up here was a good idea."

"Had to." Strength returned to his voice. "Had to come find you."

Hope bounced around in her stomach but she tried to crush it out. "Why?"

"I was an idiot."

She knew when he meant and had called him worse all day. "No arguments here."

He lifted away from the trunk by inches. When his head didn't bobble, he pushed off and stood only slightly bent forward, which was ten times better than where he was a few minutes ago. "I took it all out on you."

"What?"

"My experience with women. Having Susan walk away, looking for something better than me. Listening to my mother talk about the life she should have had. It all backed up on me until—"

But he wasn't admitting to the sin that nearly killed her. Cassidy struggled to say the words. "You started believing the crap people were saying about me."

"No." He shook his head but quickly stopped then swallowed three times. "I admit I let a trickle of doubt in, but I know you."

The sentiment was nice and the gesture more endearing than she thought possible, but Cassidy had enough trouble fighting off her past without taking on his. She could work with him and support him, but she wouldn't be blamed for things she didn't do. Not anymore.

"It's sweet you came up here." Kind of sexy too, even though he looked about a step away from falling down.

"Sweet? Woman, I almost died."

The news sent fear racing through her. "When?"

He swept one arm out to the side while the other hand gripped the tree. "Look out there. It's dangerous. Anyone could slip or get too close and go right over the side. I can't even believe this place is open to the public."

She glanced at the couple walking with their kids in backpacks but decided not to point them out. Mitch was on a roll and she let him go.

Well, not without hitting a few points. "It's a park."

"More like a death trap."

She did laugh then. She had to. He was so serious, his anger so real and out of control.

"You think this is funny? I almost threw up."

She bit her bottom lip to keep from laughing. "You did?

"I had to leave the trail." He sounded like he was blaming her for that.

"So, you actually did throw up?"

"Gagged."

The poor thing really did hate heights. "Oh."

He actually growled. "Twice."

She thought about him doubled over. She viewed him as so strong and in control. It must have killed him to lose it…literally. "Really?"

"The third time was because I swallowed a bug."

She covered her laugh with a cough. Since he aimed a deadly glare in her direction, she guessed she'd failed in the subterfuge department.

It was hard to believe just a few seconds ago everything seemed so dark, despite the bright sunshine. Just seeing him, even in this sorry state, sent a burst of light flashing through her. She felt the lightness. Fought back her love for him.

"You clearly hate this."

He loosened his death grip on the tree but didn't wander any closer to the middle of the path. "Leaving the ground? Yes."

Since he had stopped shouting, she also decided not to point out they were on the ground. "I'm going to ask again. Why are you here?"
Rating: 3 Kisses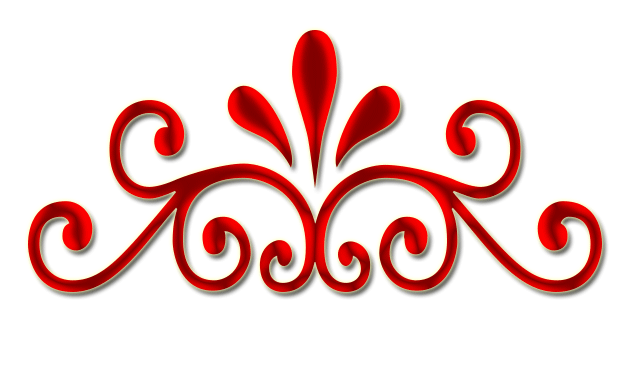 Don't miss your chance to snag your own copy of Lean On Me by HelenKay Dimon. All you have to do is:
1) Follow us
2) Fill out the Rafflecopter
Good luck!
a Rafflecopter giveaway